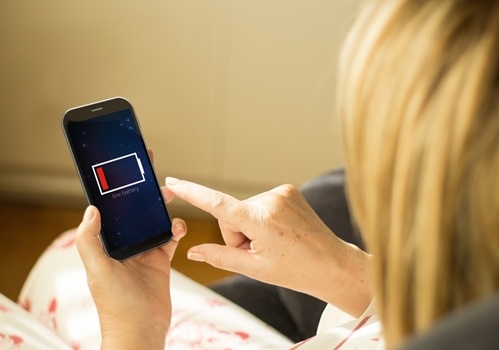 USB-powered devices go with us everywhere and it's important to stay connected. However, not all chargers or cables are created equal. What should you consider when choosing the best USB charging solutions? What's all this talk about amps, volts and rapid charging? Keep reading, and let us help you make sense of it all.

Charging rate
For starters, not all electronic devices can be charged at the same rate. Different wall chargers have different output rates, measured in amps. Chargers with higher charging rates will power your device up quicker. For example, we recommend at least a 1 amp charger for an iPhone, 1.6 amps for Android and 2.4 amps for an iPad.

When choosing a mutli-port charger for multiple devices, the total output must match or be higher than what each device requires to charge at the fullest rate. To find this out, add up the required amps for all the devices you'll be charging.

For example: Android + iPad = 3+ amp charger.

Voltage also matters. Most chargers are rated at 5 volts, but some are capable of pushing more voltage for a faster charge. For instance, 4.8A output provides the maximum output for 3 Android devices, but the only way to charge them faster is to increase the voltage. This will charge the device about 20% faster.

To optimize total charging time, the charging rate must match or be higher than what a device can take. This does not mean that lower amperage chargers will not work, it will just take longer to achieve a full charge. See the chart below for a simple breakdown for charging most devices:
Can I overpower my device?
"A higher charging rate may reduce the battery life over time."
As we've seen, the charging rate can vary greatly across different chargers. iPads and tablets will typically require charging rates more than double many phones, especially older varieties. Is there a risk then of harming your device by plugging it into a higher amperage charger?
The short answer is no. Standardization in USB cables and ports should assure that your device will not be seriously damaged by a higher charging rate. In fact, using your 2.1A iPad charger on your iPhone will charge your phone faster and Apple has guaranteed your phone won't blow up or melt from using the iPad charger.
However, it's still best to match your charger to your device's recommended charging specifications. While a higher charging rate isn't going to cause instant damage or the sudden death of your device, it may reduce the battery life over time by causing stress to its circuits.
Watch out for knock offs and counterfeits
You may have had this experience on a road trip or after a visit to the supermarket: You picked up a wall or car charger out of the discount bin and hours later your device still isn't fully charged.
If this has happened to you, you may have purchased a counterfeit charger. Phony products can function poorly and can even damage your device. Costly repairs can be time-consuming and inconvenient, and quickly offset any savings you thought you were making by buying a cheaper version. GE branded products by Jasco are made of the highest quality materials and put through rigorous quality assurance testing.
To avoid the potential hazards of counterfeit products, here are some key things to look out for: spelling errors on the packaging or incorrect capitalization in the product description, such as MA for milliamps, when the correct abbreviation is mA, or an odd looking CE or UL listing symbol. If the device's product description doesn't specify a manufacturer, that can also be a warning sign.
It's important to avoid counterfeit chargers because they haven't passed a safety test - meaning they could cause damage to your phone or even shoot out sparks and cause a fire. You can avoid the risk of ending up with a knock off charger by purchasing brands you're familiar with from a licensed distributor like Jasco.