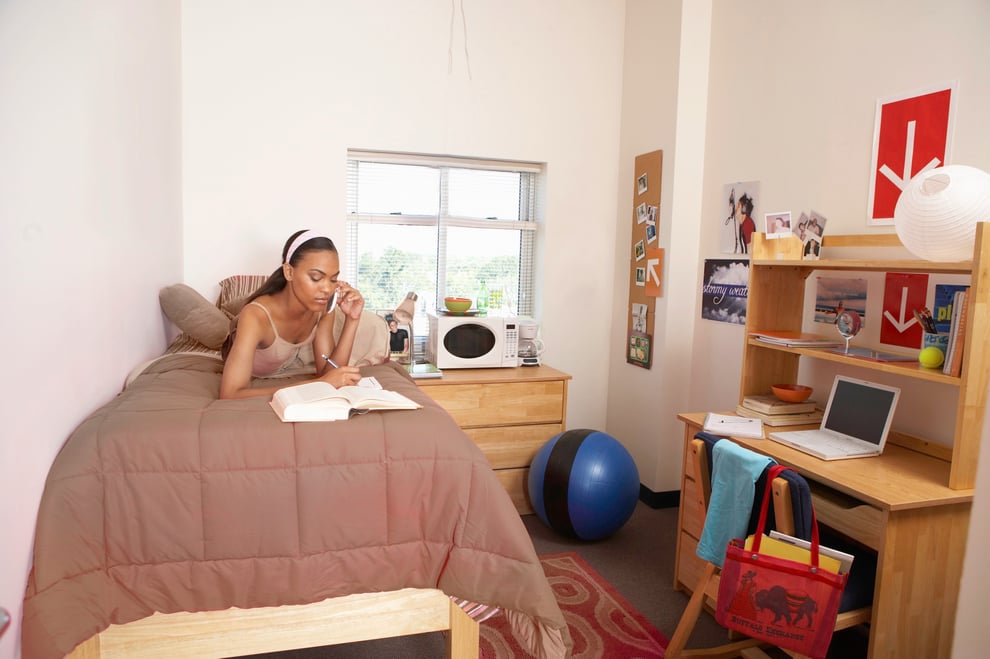 ---
Moving your student into his or her first dorm room can be chaotic and stressful. There are thousands of other students moving in, all of the stores in town are overflowing with people, emotions are high, and on top of that you have to make sure your student has everything they need. What do you do when you realize that your student has forgotten something essential? Send a care package! A care package not only provides your student with something they need (and didn't realize they were missing), but it also reminds them of home and shows how much you love and miss them.
Here are four of the best things to include in your college care package:

1. Uber Power Up Kit


One thing most students don't realize when they are buying things for their dorm room, is that most dorm rooms don't have many outlets. This can make plugging in clocks, chargers, TVs, DVD players, lights and printers at the same time extremely challenging.
With the Uber Power Up Kit, your student will be able to turn one outlet into six with the Uber 6-Outlet Power Tap, add two USB ports to another outlet for charging smartphones, tablets or eReaders with the Uber USB Wall Charger, and also carry a USB cord with them at all times with the Uber Lock-and-Go Charge Bracelet.


2. Uber Connected Dorm Kit


If your student has all of the power essentials, but forgot essentials for staying connected, they need the Uber Connected Dorm Kit.
With this kit, your student will be able get a 6-Oulet Power Strip that is essential in every dorm room, a 4 ft. Lightning Cable for charging their smartphone or tablet (or USB Micro Cable Bracelet), an Uber Car Charger with 2 USB ports and a 3 ft. Auxiliary Cord that connects any smartphone to a car stereo computer speakers with crystal clear sound.
Whether they're Team Apple or Team Android, there is an Uber Connected Dorm Kit for them. Best of all, you can pick a bundle that fits your student's personal style with fun and bold colors available in Black/Blue, Purple/Orange or Blue/Yellow.

3. Quarters and Laundry Supplies
If your student's dorm room doesn't come with a laundry room they're going to need quarters for the laundry machines at the student laundromat-and lots of them. Keeping change is something all students are bad at doing, so by sending them a roll of quarters you can ensure that their laundry will get done!
Another thing that most students forget to buy are the right laundry supplies. Students may only have access to ancient laundry machines, so make sure to check out the campus laundromat facilities and prepare some laundry essentials specific to their needs.



4. Good quality headphones
One of the things your student will learn very fast in their college career is that anything, and everything, will be a distraction when they are trying to do school work. One of the best ways for them to stay focused is to tune out all of the distractions around them. The Uber High Performance Headphones are the perfect solution! They allow the student to drown out the noise around them, and they come in a variety of fun colors.
Make sure your student has all of the back to school gadgets and electronic essentials for their dorm room, and if one of you forget something - send it to them in a care package!