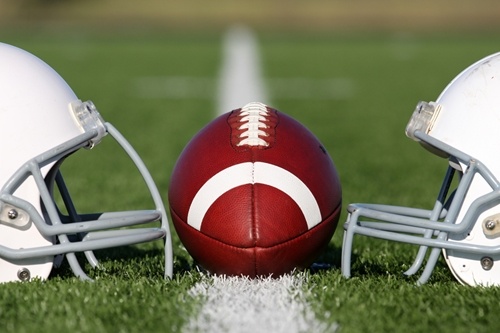 With the football season approaching, it's smart to get ready for your fantasy football draft night with these tips.
As fall inches closer, groups of friends everywhere begin to plan their fantasy football draft in their home. According to the Fantasy Sports Trade Association, there are more than 33 million Americans playing fantasy football each year. With draft days becoming more complex and fun with friends, it's smart to prep your home for draft day.
Hosting a draft in your home can be exciting and a great time to get your midseason trash talking ready. This is usually one of the few times you can get your entire league together under one roof, so it's best to be ready to host in a memorable way.
Here are five tips to make the most out of your fantasy football draft night:
1. Have plenty of surge protectors
Most leagues average 10 to 12 managers, which means you'll need plenty of electrical plug-ins for a single room. Consider investing in a few surge protectors to place around your draft room so managers can have easy access to an outlet for their computer. Also, drafting a fantasy football team typically requires a strong Wi-Fi connection for some research and spreadsheets to keep track of players still available. This means a lot of managers will bring laptops and tablets, which is why it's best to have as many outlets as possible.
2. Turn on the TV
Drafts can take a few hours, so you don't want to bore your guests in between picks. Make sure the television is turned on so those waiting to make a pick will be entertained while your one friend takes forever to make theirs. You can play a classic sports movie or turn on a preseason NFL game to pass the time. You don't even need a cable subscription to access local channels airing the game. Simply purchase a GE Ultra Edge Series Amplified Antenna. It's easy to enter your address or zip code to find out how many free channels you'll receive.
3. Provide enough light
If you're having a draft in the evening, you want to make sure there's enough task lighting for your friends so they can read draft sheets or injury reports on their computer. You need plenty of artificial lighting to create a bright and welcoming space for all your friends. LED light bulbs tend to generate more of a bright white light, which will make it easier for reading or snacking during the draft.
4. Get some grub
If you're hosting a fantasy football draft, you better have some snacks or food for your friends. Fantasy football leagues are always creating ridiculous rules for winners and losers. If you want, you can make a manager who got last place order pizzas for the draft. That way, you'll keep sleeper managers on their toes all year.
5. Have a clear draft board
The draft board is essential to any in-person fantasy football draft. This allows everyone to see who is off the board or still available. If you don't have a draft board, you can easily make one on a spreadsheet and hook your computer to your HD TV through an HDMI cable. This will give everyone in the room a clear view of the board without having to buy expensive stickers and posters for the draft.