Spring has finally arrived and it's time to treat yourself! Wether you're shopping for tech essentials or the perfect lighting accessories, here are six products sure to put a spring in your step.
Add A Pop Of Color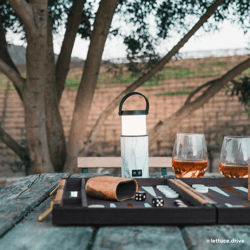 We've all heard the saying, "April Showers, Bring May Flowers," and as an Oklahoma company, we're no stranger to storms. Whether you're prepping for storm season or looking for the perfect lighting accessory for your patio, the brand new Enbrighten Pop-Up Lantern is a must-have product this spring! Featuring a unique design, this cylindrical lantern slides open to reveal a sleek, premium-quality LED lens. Boasting multiple lighting and color modes, this lantern is as versatile as it is stylish.
Photo Credit: @lettuce.drive
spring into automation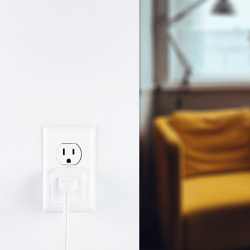 There's no time like the spring to automate your life, and you can do just that with our Enbrighten Plug-in Mini WiFi Smart Switches. Connect the switches to the easy-to-use Enbrighten app to control and schedule plug-in lights and other devices. You can also use voice control through Amazon Alexa and Google Home or remotely program through your phone. These switches are sure to simplify your life this spring.
Convenient & Efficient Charging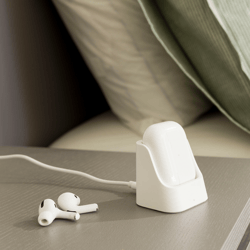 Take spring cleaning to the next level and avoid the hassle of tangled cords and cables with the Cordinate™ Wireless Charging Station for AirPods® and AirPods Pro®. This unit works with the wireless charging cases for both AirPods and AirPods Pro to quickly and efficiently charge your connected case. You'll never have to worry about finding another charging cable with this wireless charging station.
Upgrade Your Gaming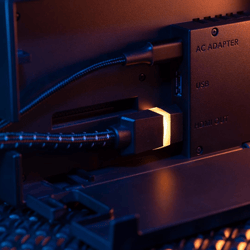 This one's for the gamers! Engage in the ultimate gaming and viewing experience with the Titan 3ft. 8K Premium HDMI LED Braided Gaming Cable with Ethernet. Engineered to empower the player, this cable's Dynamic HDR capability unleashes the brightest, clearest picture with richer, more vibrant colors for real-time gaming, virtual reality, enhanced streaming, 3D movies, and more.
Light Up The Night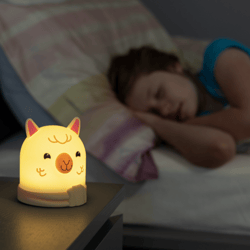 This spring, enjoy the colorful company of your very own llama friend with this adorable Lights by Night Llama Color-Changing LED Night Light. This fun light is soft to the touch, with a rounded silicone design. If you find yourself wanting to squeeze it, you're in for a treat! This squishy light reacts to your touch and emits a spectrum of vibrant colors. This fun and festive light looks great anywhere, and is the perfect addition to any bedroom, office or lounge.
Power Your Spring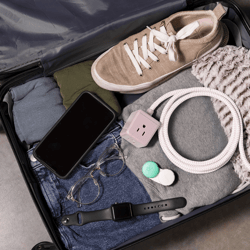 Extend your style into the future with the Cordinate 3-Outlet 5ft. Braided Extension Cord Cube. Featuring three adapter-spaced, grounded outlets in a unique cube design, this plug-in outlet extender transforms your regular outlet into a safe, multipurpose powering station. While most cords interrupt or distract from your home's décor, this unique designer cable only contributes to the overall charm of your space.