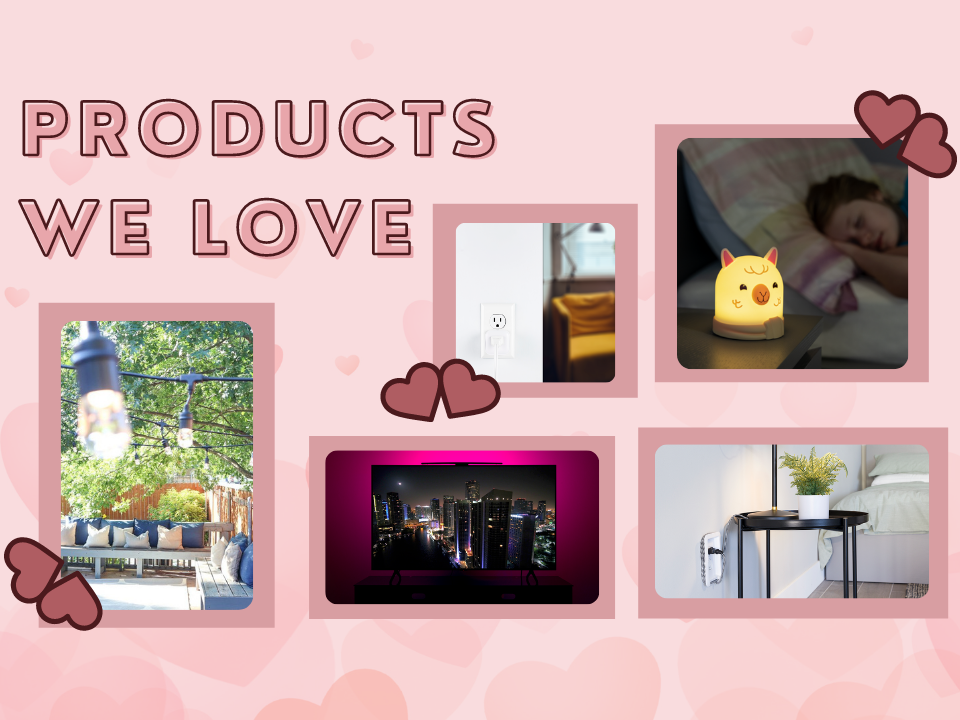 February has arrived, and this month is dedicated to all things love. Here at Jasco, we make hundreds of products that you're sure to fall in love with. If we were to make a list of all of the great things about each of our products, you'd be reading for hours. So to save you time, we put together a list of just six products that we are in love with right now, and are sure that you will be too.
Fall In Love With Cafe Lights
Ah, Café Lights! Honestly, what's not to love? Enbrighten WiFi Seasons Color-Changing Café Lights are the perfect addition to any outdoor space. Once installed, pair the lights with the Enbrighten app — available in the Apple App Store or Google Play. Within the app, you can personalize your space using an impressive variety of customizable colors, preset modes, dimming options, and voice activation (through Amazon Alexa and Google Home). Whether you choose one of the 62 single color options, six shades of white light, multiple color combinations, or holiday themes (there's even a preset mode for Valentine's day!) these lights will be a perfect fit year-round.
Photo Credit: @writingwithrome on Instagram
WiFi Smart Plugs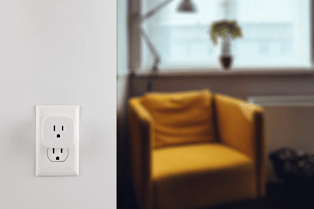 Our UltraPro Plug-In Mini WiFi Smart Switches will have you falling in love with simple automation. Connect the switches to the easy-to-use UltraPro app with hassle-free pairing options to control and schedule plug-in lights and other devices using voice control (through Amazon Alexa and Google Home) or remotely program through your phone. Are you still wondering why this is a must-have product? Image how excited kids will be when they come to your house and you tell Alexa or Google to turn on your lights. That alone has our team sold!
CORD WRAP WALL PLATE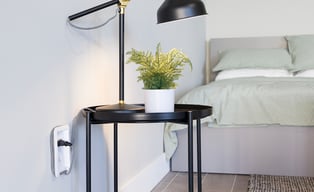 This is one of those products that you didn't know you needed, but trust us, it's a game-changer! Organize your home office or entertainment center outlets with the Cordinate Cord-Wrap Deluxe Receptacle Wall Plate. The Cord-Wrap design features a uniquely integrated cable management system to keep cords and cables neatly bundled. Need we say more?
Bias Lighting Antenna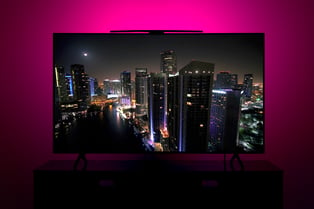 Enhance your home entertainment experience with the GE Enlighten HD Antenna With Color Changing BIAS LED Lighting. With the antenna mounted inconspicuously to the top of your flat screen, its backlight provides a soft glow in your choice of bias (white), yellow, aqua, blue, green, purple, or red. The lighting control switch lets you choose your brightness level and allows you to cycle through each color as a fast strobe or slow fade. Colorful ambient lighting enhances your décor, while the bias white light is optimal for reducing eye strain and improving your TV's picture quality.
Squishy Lights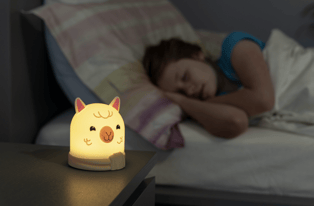 From the cutest companion to the galaxy, to a fun-loving color-changing llama, what kid wouldn't want a squishy night light to light up their room? Honestly, we know a few adults that wouldn't mind having one of these guys as decor too. These lights feature a soft-to-the-touch, rounded silicone design. If you find yourself wanting to give it a squeeze, you're in for a treat! This squishy light reacts to your touch and emits a spectrum of vibrant colors — perfect for any room or mood!
Wall Tap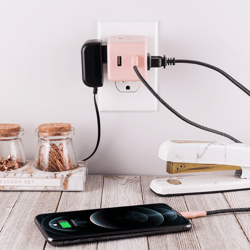 Power all your favorite electronic devices with the Cordinate 3-Outlet, 2-USB Wall Tap Cube! This multifunctional wall tap is the perfect accessory to any busy household or office space. The unique shape of the cube tap allows space for multiple plugs to be plugged in at the same time. The stylish cube also comes in multiple sophisticated colors and is sure to accentuate any décor.