Do you have more than one remote sitting on your coffee table? Do you have a remote for your TV, one for your DVD player, one for your steaming media device and one from your service provider such as cable or satellite? If this is you, listen up! Jasco has a new line of GE Designer Series Universal Remotes that consolidate and simplify your life. This is a needed solution if you are a remote hoarder or if you gained remotes as you added devices to your home entertainment center. You can even stream on popular streaming media boxes like Roku® and Apple TV.
These GE Designer Series Universal Remotes are not your average looking remotes. Imagine a universal remote that not only simplifies your life but also makes your living room look better with several chic designs to choose from. They come in a variety of colors ranging from champagne, rose gold, silver and gloss black. Another cool feature with these remotes is that no matter how many devices you have they can accommodate! This line-up includes 2-device remotes, 4-device remotes and 6-device remotes so even the master remote hoarder will be happy.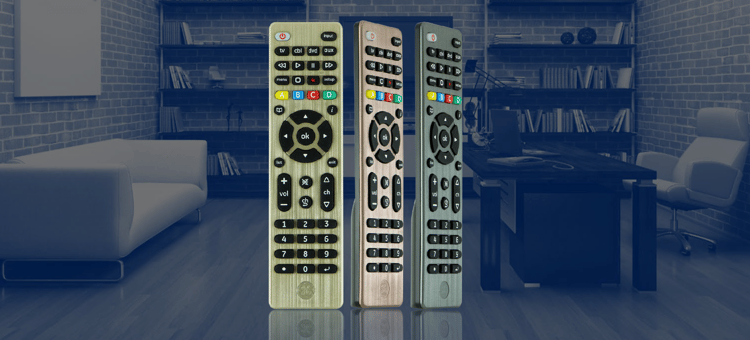 Now if this sounds great to you, but sounds like it might be complicated to set-up, don't sweat it. All of the remotes in the GE Designer Universal Remote Series feature a comprehensive streaming media code list allowing for a quick and easy set-up to the remote. These remotes include the largest code library list ensuring that all devices will be able to work with these designer remotes.
Here are a few more pretty cool features of the GE Designer Universal Remote Series:
Advanced DVR functions
The largest code library – works with all major devices
Menu navigation
Compatible with sound bars
Ergonomic designs – for easy, comfortable grip
Works with all major brands
So, it really comes down to just one final question. Are you a rose gold, champagne, brushed silver or a glossy black kind of person? Shop and compare them here.