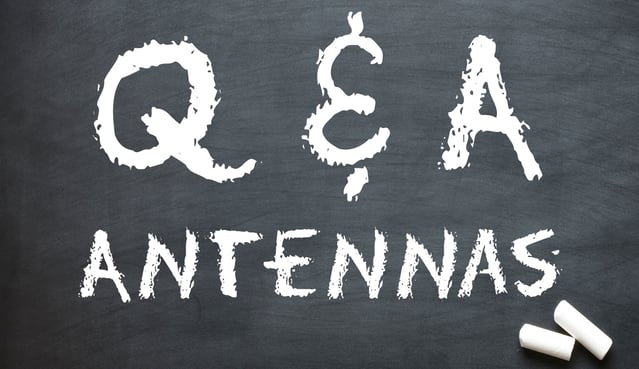 Ready to join the cord-cutting movement? Make sure your TV viewing experience is everything it should be by selecting the right antenna and start enjoying your favorite shows, live sports and blockbuster movies all for free in full HD.
This Q and A session is all about antennas will help you understand everything you need to know, and more, about finding the right antenna and cutting the cord.
Q: What is "cord-cutting"?
A: Cord cutting is the term used for anyone who cancels their cable or satellite subscription in favor of alternative options like streaming video services and antennas for free over-the-air (OTA) broadcasting.
Q: How much can I save cutting the cord?
A: Cutting the cord could save you up to $50-$100!
Q: How does OTA TV work?
A: The broadcasting station transmits programming from their studio to the high power broadcasting towers generally located near most major urban areas. These towers then rebroadcast the signal to the homes and houses nearby where the signal can be picked up by the TV antenna in your home.
Q: Why do I need an antenna?
A: You can watch your favorite shows and prime time sports in HD for FREE. HD antennas pick up TV signals like ABC, CBS, NBC, PBS, Fox and broadcast 96 of the top 100 most viewed shows in full HD. You will also get better HD picture quality than you can get with cable or satellite without any monthly bills or fees!
Q: How do I choose the right antenna?
A: These three things will help you figure out which antenna is the right one for you:
What's available in your area?
Use this Antenna Selector Tool, and find out exactly what channels you should expect to get from your exact location. Another helpful site is Antenna Web. It color-codes the information based on your location.


What channels do you want?
Antennas can pick up UHF (channels 14 - 51) or VHF channels (2 - 13), but not always both. When picking an antenna it usually best to find an antenna that provides reception for both channel types.


Where will you put it?
HD antennas are available for indoor use around your TV, in the attic or outside. Clear reception is based on your distance from broadcast towers, but positioning or mounting the antenna as high as possible or near a window usually results in best performance.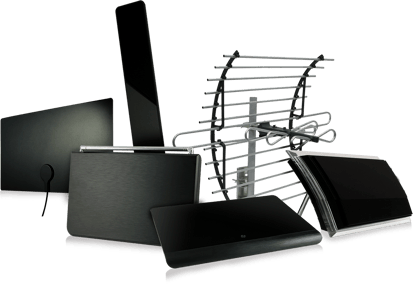 Q: How will my antenna hold up in a storm?
A: HD antennas often work better than satellite based systems during storms, which can disrupt access to cable and satellite services. A back-up antenna helps you stay informed with access to important local broadcasts.
Q: What are the different styles of antennas?
A: There is a variety of form factors such as Flat antennas that are usually affixed to interior walls or windows; Table-top antennas for placing on flat surfaces indoors; Attic mount antennas that are mounted within your home's attic; and Roof mount/outdoor antennas that mount on either the roof or structure like a pole or tower.
Q: Will I be able to watch live events with an antenna?
A: Absolutely! Streaming devices and services are great, but they don't cover live TV events. A HD antenna completes your cord cutting experience by providing you with access to all your local news, sports, weather, sitcoms, and kids programming.
If after this Q and A you still want to learn more, visit our antenna guide!