Rejoice, cord cutters, as you have another service that makes ditching cable even easier. The premium cable network Showtime just released its subscription streaming service, Showtime Anytime. The cable network, which is owned by CBS, reportedly made a standalone streaming application a top priority.
The service is available to anyone with an Internet connection at a cost of $10.99 per month, following a 30-day free trial. The service is currently available on Apple devices, Roku, Hulu and Playstation Vue, with more providers to come soon.
Showtime's new service allows people to watch on the TV or tablet devices.
In an interview with USA Today, Showtime CEO and Chairman Matt Blank said the company had been discussing a standalone service for roughly four to five years. According to Blank, those plans accelerated recently due to the growing consumption of video over the Internet, as well as an increase in the number cord-cutters, or those who opt for Internet-only services. Showtime follows in the footsteps of another premium cable mainstay, HBO, after that service released HBO Now. Both services enable subscribers to watch the latest episodes of hit television shows and new movie additions, as well as access years of old content from series that may or may not be on the air anymore. Showtime is attempting to differentiate itself from HBO by offering live feeds of its East and West coast networks.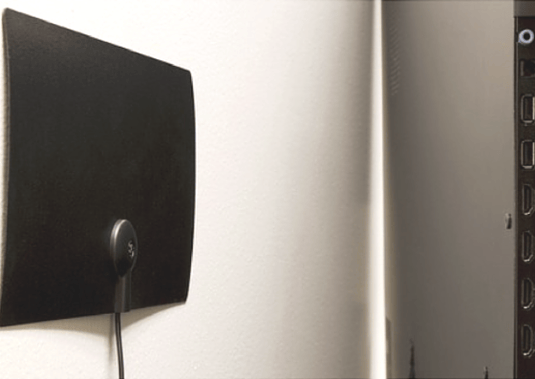 Cord-cutter's dream realized
Years of expensive cable and Internet bundles led to a movement known as cord-cutting. These individuals and families have decided to forgo cable subscriptions and consume all their media online. As companies like Google and Apple continue to release devices with applications that stream online media, television and cable providers realized the growing trend, although not all were quick to catch on.
In combination with a high-definition antenna, consumers can create the ultimate cord-cutting space.


Time to upgrade
You don't need an Internet connection to get free high-definition channels with an HD antenna. However, you will need high-speed Internet for any streaming services you want to add. You may even be able to use the money saved from cable and invest it toward a faster Internet connection. If you don't have a Smart TV or Blu-Ray device with built-in apps, you may need to purchase some type of streaming device to easily play content on your laptop, phone or television. Some popular options include Apple TV, Roku, Google Chromecast and Amazon Fire Stick. Each option meets the needs of cord-cutters. You may even decide to have multiple devices.
Next, you'll have to choose what to subscribe to and keep close track, otherwise those expenses can add up and may equal or surpass cable and Internet bundle prices.

Hardware required
In addition to streaming devices, cord-cutters will also need to manage the TV and everything else, such as sound, Blu-Ray players and video game consoles. This is where the GE branded 8-device Universal Remote makes a name for itself. You can easily change inputs to switch between devices, control the master volume and anything else with one remote. As everything else becomes simplified, so too should your remote.


Check your local area
As another premium cable channel offers a standalone service, now is the best time for cord-cutting to take full effect. Be sure to combine online subscriptions with an HD antenna and universal remote so you can easily switch between watching movies on streaming devices and your favorites shows, sports teams or weather on local channels in your areas. If you're not sure which antenna will pick up the most free HD channels in your area, search your address here and the antenna selector tool will do the rest of the work for you.