April is Autism Awareness Month. As we approach the final days of this month, we encourage everyone to continue raising awareness and to not let the end of April be the end of your efforts and support for those living with or affected by autism.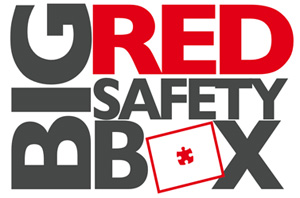 According to National Autism Association (NAA), it is estimated that one out every 68 individuals has an Autism Spectrum Disorder (ASD), and according to a 2012 study in Pediatrics, 49% of children with ASD have a tendency to wander from safe settings. Individuals with ASD are often attracted to water, yet have little to no sense of danger. Drowning is a leading cause of death in children with ASD.
The NAA is a parent-run organization committed to providing resources and support for families and children affected by Autism Spectrum Disorder. The NAA uses Jasco's GE Branded Wireless Security Alarms for their Big Red Safety Box program.
This program is a free-of-charge toolkit sent directly to families as a means to educate, raise awareness, prevent and respond to autism-related wandering incidents, which remains among the top causes of death within the autism community.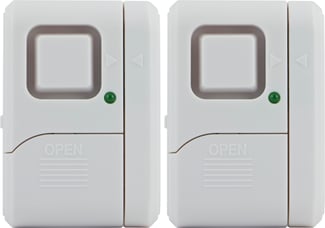 A 2-pack of the GE Branded Wireless Window/Door Alarm Kit is included in every Big Red Safety Box to help parents and caregivers protect children by alerting them if a child attempts to leave their house. Wendy Fournier, NAA President, said they chose the GE branded security alarm kits because of their reliability, ease-of-use and installation, and flexibility to be used on windows or doors at home, in classrooms or anywhere wandering-related safety issues might be a risk. Other supplies in the Big Red Safety Box include educational materials like emergency plans and checklists, personalized ID tags, visual adhesive signs for doors and windows and safety alert wristbands.
In 2011, a study conducted by the Interactive Autism Network found that nearly 50 percent of children with autism attempt to wander from safe environments, creating extraordinary worry and stress among caregivers. Fournier and NAA Co-Founder, Lori McIlwain, created this program to equip caregivers with the necessary tools and resources to help them take the proper precautions to keep their children safe.
Since 2012, The NAA has helped over 15,500 families. Six thousand boxes were distributed to families across the U.S. in 2014 and that number is expected to increase this year. The need for these resources is clearly evident by the enormous amount of applications received for each round of safety kits. These wireless alarms, visual aids, and other small solutions are making an unmistakable impact on these families' lives by helping them protect their loved ones.
If you or somebody you know is a caregiver of a child, teen or adult with autism, the NAA is currently accepting applications for the Big Red Safety Boxes. Apply for a free safety kit online here.
To learn more about autism safety and how you can directly help families who need the Big Red Safety Box resources, you can also visit the NAA's AWAARE site.