Make your home smarter this back-to-school season with Jasco smart lighting controls. Before the upcoming school year, upgrading your lighting makes your apartment or condo the perfect study spot.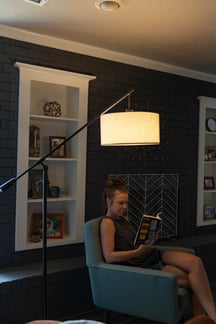 Creating scenes customizes lights for specific tasks, like reading or getting ready in the morning.
Never arrive at a dark apartment after late nights in the library through mobile operation. To give your home a lived-in appearance while you're away, schedules are an easy way to deter intruders.
As a leading provider of smart controls, Jasco understands the role these devices play in modernizing apartments, condos or any home with the convenience of automation.
Are you ready to build a smart home today? Shop a variety of our smart home controls on https://byjasco.com/products/smart-home-automation