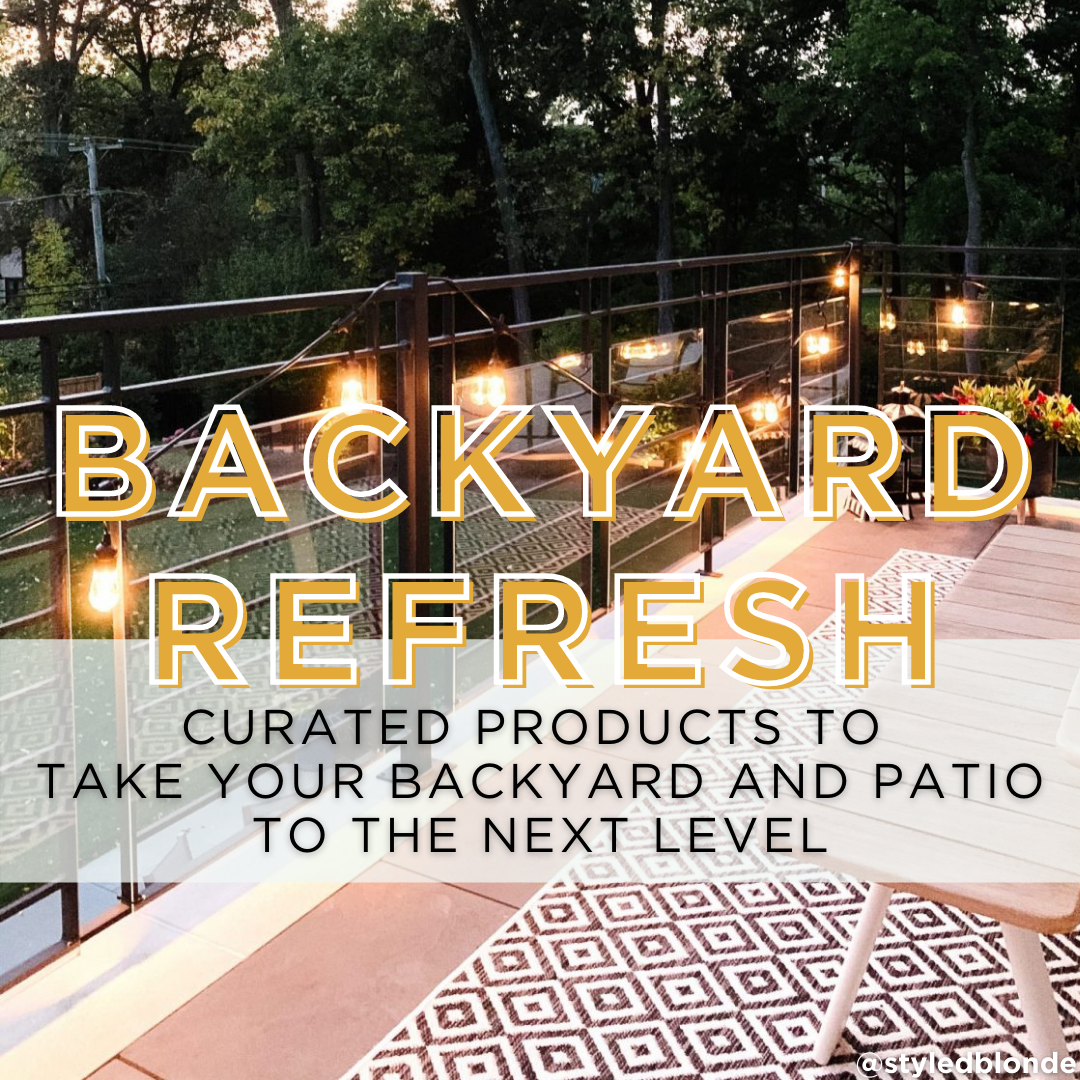 Summer is here and it's the perfect time to take your backyard or patio to the next level! Whether you're transforming your outdoor space into a twinkling paradise or need functional items that bring organization to your space, here are eight products that will refresh your backyard this summer.
1. Enbrighten Color-Changing Cafe Lights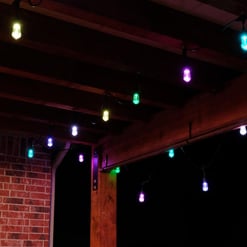 Light up the night with Enbrighten Color-Changing Café String Lights. Choose warm white light for a year-round sophisticated ambiance or bring the party to your space on special occasions and holidays with a variety of color options. The decorating possibilities are endless when it comes to hanging these lights on decks and patios.
Promising Review: ★★★★★
"After buying other lights that had a very cold, almost fluorescent light I was thrilled with these. They are beautiful and heavy-duty, and there are three options for warmth of the white color! We use the warmer color at night and the colder colors if we turn them on during the day. The variety of color modes and the flexibility to choose color combinations is also great."
Get it on Amazon here.
2. Enbrighten Color-Changing Landscape Lights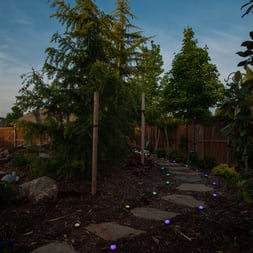 Light a pathway or add a soft glow to your garden with Enbrighten Color-Changing Landscape Lights. These versatile lights are easy to install and will instantly enhance your outdoor space.
Promising Review: ★★★★★
"This is absolutely the way to go if you like lights on your porch and Garden. I bought the Enbrighten Seasons edison shaped lights for my porch 2 years ago and now decided to buy their led mini pucks for my Garden. Best decision I ever made, and they have all ready paid for themselves."
Get it on Amazon here.
3. Philips Fixed TV Wall Mount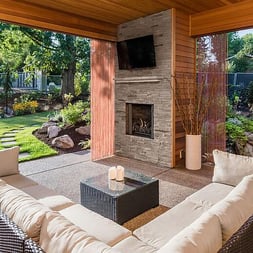 Step up your hosting capabilities and bring the entertainment outdoors with the Philips Fixed TV Wall Mount. Who doesn't want to gather around with their friends and family to watch a movie or sporting event from the comfort of their patio!
Promising Review: ★★★★★
"What a breeze. Mounted a 65" Samsung tv. Install was a breeze with 2 people Completed in about 10 minutes. Very sturdy."
Get it on Amazon here.
4. GE Outdoor TV Antenna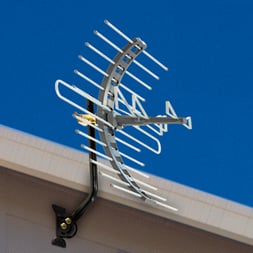 Even though you're outside, you're going to want a crystal-clear picture while you're watching your TV. You can do just that by adding the GE Outdoor TV Antenna to your space. This weather-resistant antenna brings 1080p and 4k reception and will take your outdoor entertainment to the next level.
Promising Review: ★★★★★
"Works like a charm. I ditched the cable and use this antenna to pull in stations from a distance of about 30 miles. I get about 30 channels and for most the quality is as good or better than the cable service I gave up."
Get it on Amazon here.
5. Outdoor Extension Cord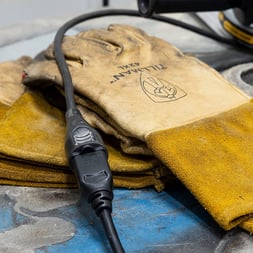 Your backyard oasis won't be complete without an Outdoor Extension Cord. This extension cord is perfect for outdoor lighting and other items that need an extended reach.
Promising Review: ★★★★★
"These are so awesome. I am currently using 2 of these 3 outlet outdoor 25 feet extension cords for my outdoor Christmas rope lights, candy cane lights, bush lights, and outside handrails lights. These work wonderfully."
Get it on Amazon here.
6. UltraPro Extension Cord Wrap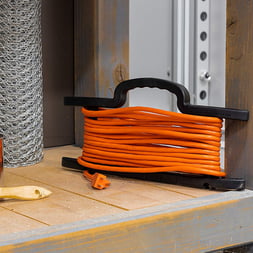 Let's be honest, your outdoor space won't be an oasis if there are unsightly cords all over the place. Give your backyard the organization is deserves with the UltraPro Extension Cord Wrap. This heavy-duty cord wrap helps you organize up to 50ft. of traditional extension cords, surge protectors, and more.
Promising Review: ★★★★★
"Awesome Cord Organizer! If you're looking for a sturdy and thick gadget to organize your cords, then this is the item to purchase.... without a doubt!"
Get it on Amazon here.
7. UltraPro WiFi Outdoor Smart Plug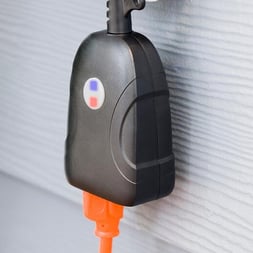 Wow your guests with outdoor smart lighting with the UltraPro WiFi Outdoor Smart Plug. This smart plug schedules and automates landscape lights, seasonal décor and other outdoor devices.
Promising Review: ★★★★★
"I have an LED strip to help illuminate the borders of my driveway at night, but up until now I've had it on a plug that I physically would plug in on my porch when I was expecting company. And often forget to shut off. This product is a PERFECT solution for that to help automate it! I can now leave it plugged in all the time, and just use my phone when we pull up or ask alexa to turn it on or off. I can even set a timer schedule!"
Get it on Amazon here.
8. UltraPro Outdoor Plug-In Timer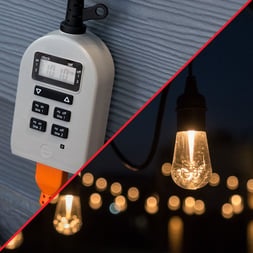 The night is yours with the UltraPro Outdoor Plug-In Timer! This weather-resistant timer withstands the elements year-round while providing simple automation to your outdoor lighting.
Promising Review: ★★★★★
"This timer is amazing, automatically adjusts for daylight and sunset changes. mine is set to come on 10 minutes before sunset and to turn off 5 minutes before sunrise and it stays that way everyday automatically and is perfect for my low voltage outdoor lighting. Set it and forget it."
Get it on Amazon here.