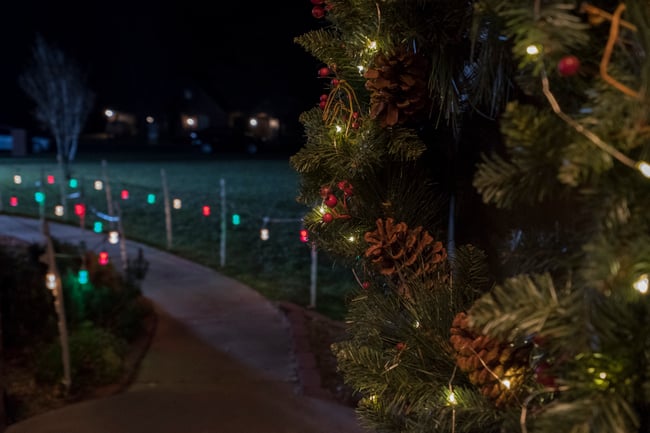 Christmas as we know it in the modern age is a time of mirth, merriment and copious amounts of multi-colored lights. We each ascend into our attics, dig into our storage closets or clamber to the store to retrieve our yearly supply of Holiday string-lights. These dazzling adornments are an unmistakable Christmas staple. Some blessed enthusiasts go so far as to construct truly radiant displays of showmanship. It can be a classic approach of lining your eaves, depictions of Santa Clause violating airspace law over your roof, spastic strobing musical concertos or even grand cathedral-like structures so large and complex you have to literally drive through it all. Everyone has their own beloved spin. But, how did this whole fascination with holiday lights begin?
A Brief Yet Shocking History of HOliday Lights
Ever since our ancient ancestors lit that torch for the first time, we have been drawn to the spectacle of light. It wasn't until the late 19th century that Edward Johnson, an assistant to the infamous Thomas Edison, decided that an alternate method was needed to light the Christmas trees of the time. What was so wrong with the current method?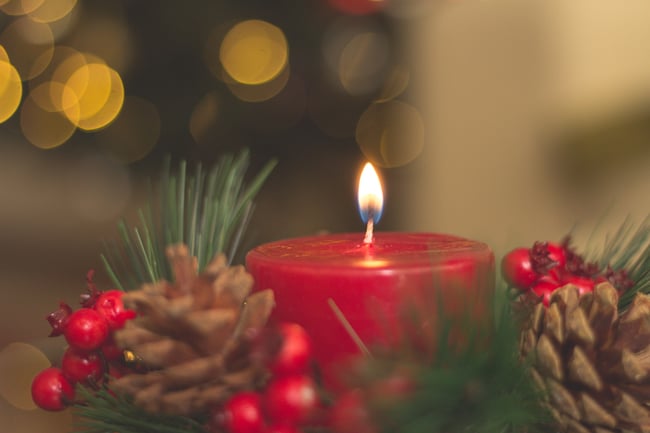 Picture this: You are a young child and it is Christmas morning. You tumble down the stairs bright eyed and bushy tailed to see your presents displayed underneath a magnificent evergreen adorned in lights; representing sweet baby Jesus becoming the Light of the World. Your joy is to be short-lived, however, because in mere seconds the entire presentation is engulfed in flames. The Christmas lights hanging from the tree were, in fact, a plethora of candles. Let me say that again. Actual candles were placed on trees; dry and extremely flammable trees. So, because candles are literal open flames, Johnson knew something had to be done.

photo credit to www.newsela.com.
Being a resourceful chap, Johnson acquired a handful of colored bulbs from Edison's workshop. Connecting them by hand he wrapped them around a small tree on the street corner. Suffice to say his bright idea was a rousing success; a new Christmas tradition was born.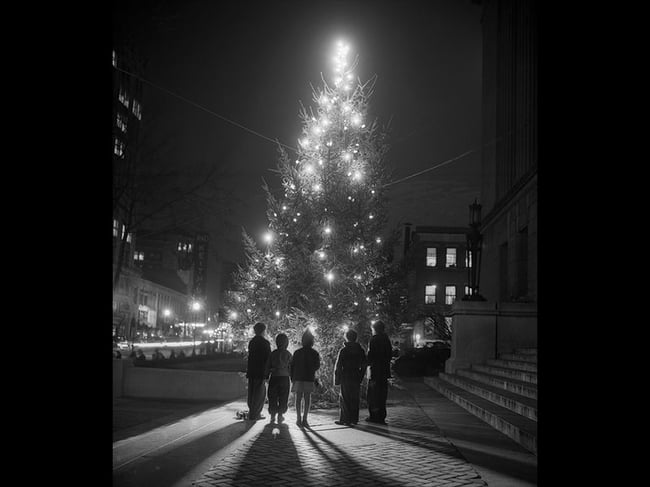 credit to www.smithsonianmag.com.
Throughout the years Christmas lights have become a beloved staple of the season. They are a massive market as well, with over one hundred million boxes of lights sold every year. In fact, there are so many lights plugged in during the month of December that they account for over six percent of the nation's power usage!
A Modern Day Christmas Miracle Emerges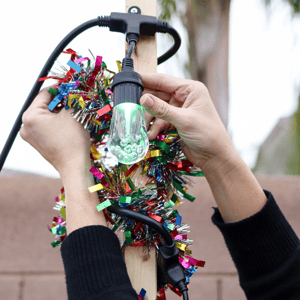 photo credit to www.jennloyd.com.
Even with electricity and new tech more readily available than ever before, people still end up needing to purchase new sets every year. One of the most common headaches we all experience with our modern-day Christmas lights is to find that our bulbs have shattered or burned out while tangled up in storage. Folks are understandably seeking longer lasting alternatives that you don't have to continually put up and take down every year. Thankfully a new wave of innovation has recently found its way to consumers. Now you can have stylish bulbs made from durable acrylic material that can withstand the elements. They emit dazzling light from truly energy-efficient LEDs that ensure long life and possess built-in color-changing capabilities. Enbrighten's landscape and café lights unquestionably lead the pack in this respect.
Look at Christmas Decor in a New Light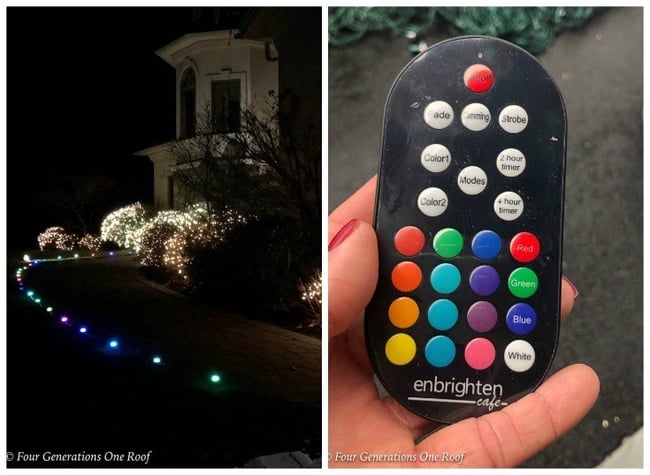 Just like Johnson moving the world from candlelight to bulbs, Enbrighten ingeniously empowers you for the future while maintaining that classic vintage aesthetic! In the past, if you wanted a new color scheme for your holiday lights you had to purchase all new sets. These premium string and landscape lights offer color-changing capabilities so your lights can change with the seasons or with your décor. They are also entirely eco-friendly! Not only are you adding unparalleled style to your home, you are making incredible savings each year by consuming less power and eliminating the need for that annual re-supply.
As our neighborhoods gleam in a menagerie of glowing reds and sparkling greens, think back on good old Edward Johnson and his street corner Holiday cheer. And no matter how annoyed you may get at your neighbor's retina burning display, it is still preferable to everything being on literal fire. Merry Christmas!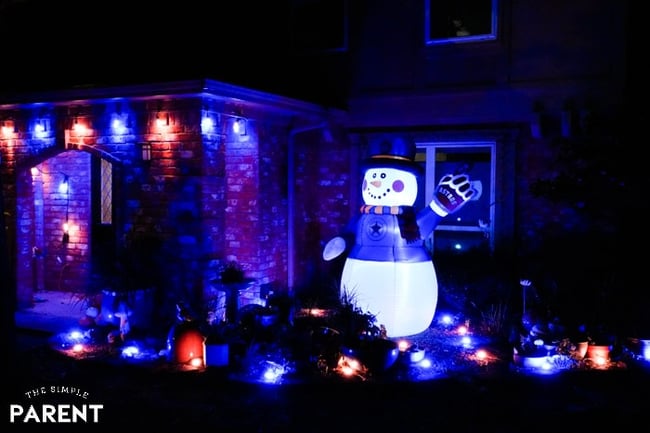 To see the proof in the Holiday pudding, I recommend checking out these lifestyle blogs: Holiday Lights Made Easy, Fairy Garden and Lined Walkway & Trees