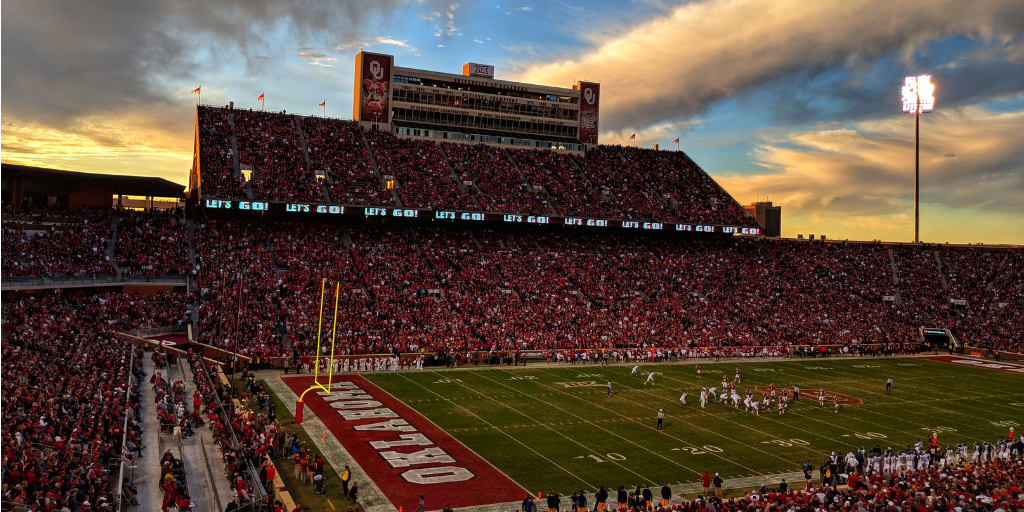 The time of the year we've all been waiting for is finally here — it's football season.
Sports have a unique place among cable subscribers and cord cutters. Unlike the premium channels HBO and Showtime, cable sports networks have, for the most part, not offered subscription- based services to follow in-market professional teams. However, professional sports are slowly adopting subscription services, according to USA Today. Watching College football without cable is a little different. Due to the sheer number of teams and conferences, some are easier to follow without cable.
Whether you're a die-hard fan or a casual observer, here's how you can follow all the action and still maintain your status as a cord cutter and enjoy future Saturday games
HD Antenna
The most important device in any cord cutter's arsenal is a HD antenna. Without it, you're unable to watch the of the game broadcast on national television. When the season starts, the four main channels you'll want to watch are ABC, NBC, CBS and FOX. ABC and CBS will typically show two games throughout the day, with the prime time slot on ABC. CBS primarily broadcasts Southeastern Conference teams, whereas FOX handles Pac-12 games. If you're not sure which antenna will get you the best reception, use this antenna selector tool to enter your address and see what channels are available in your area.

If you're a Notre Dame fan, NBC is your go-to channel, as the network holds the rights for the independent team. Your selection of games may vary depending on your location, but you'll still satisfy your collegiate football fix. No matter your fandom, always check the week's schedule for all broadcasting information.
Never miss a play
Other than getting up for food and the occasional bathroom break, you don't want to leave your seat too often, or you risk missing the action. Part of college football's mass appeal is its unpredictable nature. You never know when a big touchdown or turnover will occur that could result in a major upset.

Due to the full slate of Saturday games, you'll likely start watching when the sun is out and subsequently sets during the prime time night match up. By installing a home lighting automation system, you can turn on the lights from your phone or tablet and never miss a play or historic upset.


Ultimate control
As a cord cutter, you likely have a handful of streaming devices plugged into the HDMI slots on your television. These devices come in handy, especially if your family or a friend is generous enough to loan you their cable login information. In that instance, you'll have numerous games you can watch, some of which can be streamed.

"You can turn on the lights from your phone or tablet and never miss a play or historic upset."

If you want to switch between the OTA broadcast game and the one that's streaming, universal remotes can, and will, make it easier. From there, you can also turn up the volume so you can feel the excitement of the home crowd.

Subscription service
You may also want to consider subscribing to Sling TV, a subscription-based service. For an extra monthly fee, you can sign up for the sports package, which will enable you to stream watchESPN and SEC Network games. Always keep an eye on your favorite team's broadcast schedule to see which channels they'll play on.
If you're a dedicated cord cutter and collegiate football fan, it's time to start preparing for the season. Just about every Saturday will be football-filled from now through January. With the help of a few accessories and a good supply of snacks, you can catch the games you want to see, even without not having a cable subscription.... BOOMER! (oops did we say that out loud!?)