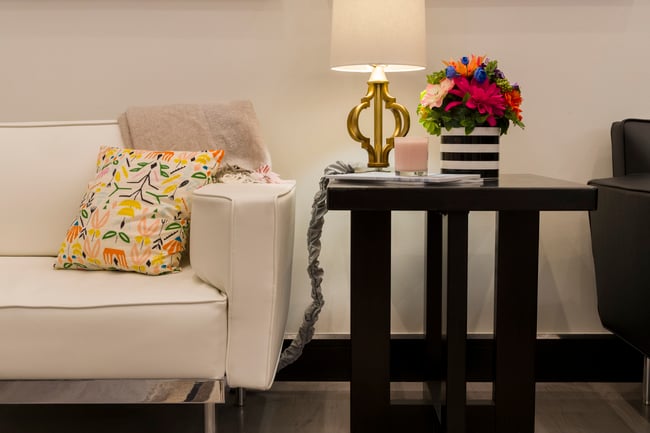 For decades, technology has primarily focused on function and forward-thinking design that looks sleek, high-tech and futuristic rather than warm, friendly and relatable. However, aesthetically pleasing fabric-covered tech is making its way into mainstream life as tech companies are focusing on the softer side of technology.
The expanding market of smart clothes.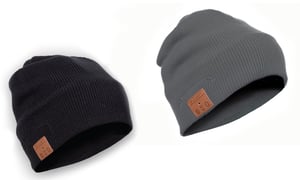 You may have heard of Bluetooth beanies, which debuted around 2014, but have you heard about athletic wear that encourages improved muscle recovery and relaxation; swimsuits that alert you when it's time to apply more sunscreen or socks that track steps, distance and speed, as well as how your foot lands while walking or running? Each of these smart clothing items are currently available in stores or online and are just a few of Lifewire.com's 8 Best Smart Clothes, which includes familiar brands like Levi's, and Under Armour. These smart clothes are just the beginning.
The touch, the feel of consumer electronics.
Jumping into the fray, consumer electronics companies are pushing to develop products with the latest technological advances as well as an appealing design that can blend with or enhance the consumer's décor. In other words, the goal is to create products that are innovative and functional while looking friendly rather than futuristic. This shift has led to softer, more relatable technology. And, with the interior design trend for 2019 centering on well-being and comfort, these products fit right in.
Google Daydream View – Delving headfirst into technology-literally, is Google's Daydream View. Covered in lightweight fabric, this virtual reality headset is available in several colors and lets you explore new worlds while being in the center of all the action.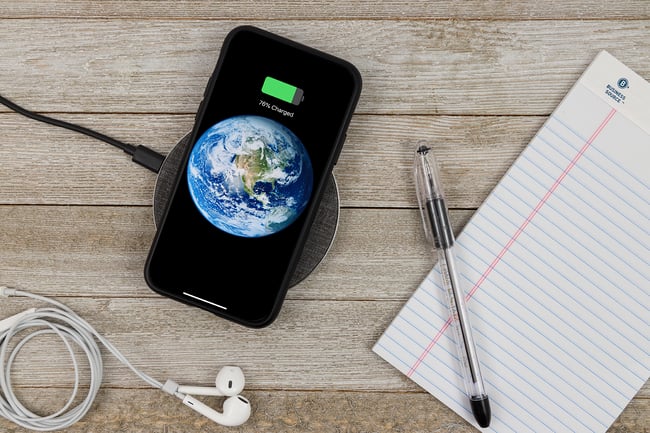 Philips Round Fabric Wireless Qi Phone Charger – Qi charging can be an awesome way to accentuate any room, especially when it's about the size of a coaster and has a soft, stylish surface. Simply place your Qi-enabled device on the charging pad. This one is perfect for nightstands, desks and end tables.


Microsoft Surface Laptop 2–While this laptop is not completely covered in fabric, the keyboard and mousepad are surrounded in durable, stain resistant Alcantara® material, which is an Italian-made microfiber that feels like suede, providing you with a luxurious tactile experience.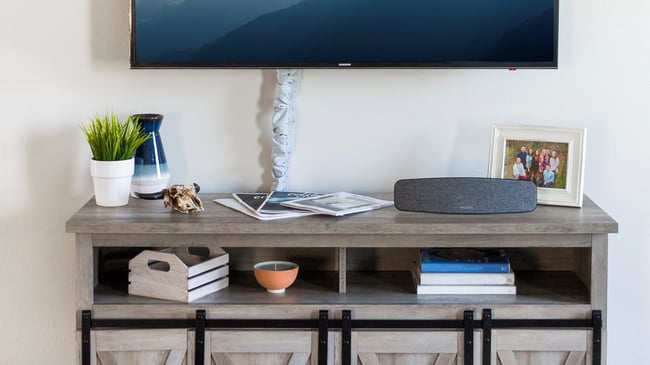 Philips HD Contour Décor Antenna – Ideal for cord-cutters and those wanting a backup when cable or satellite goes out, this slim, fabric HD antenna is a definite trendsetter. Its slight curvature and dark gray fabric finish add a touch of sophistication and warmth to your entertainment setup – not to mention outstanding reception and picture quality.
Everyday accessories to soften your tech.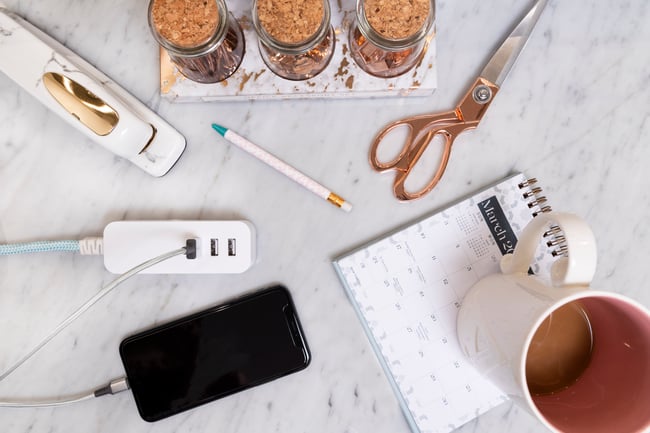 With all of the cool, cloth-covered gadgets on the market, ugly power cords and outlets just won't do. Companies have taken notice – and action, combining fashion and function to create fabric-covered power products and fabric cord covers that blend into any home or office environment. Woven in textiles and fabric finishes, there are all sorts of clever products that are practical and stylish.
This handy extension cord with a switch controls power with the tap of a button and features a six-foot braided fabric cord to provide extended reach, placing the ON/OFF switch exactly where you need it. These are great for hiding wires and plugs while providing access to out-of-reach electronics like that lamp at the opposite end of the couch.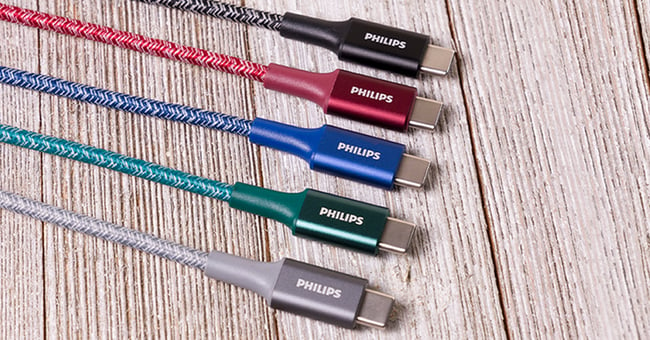 Speaking of braided cables, there are tons of new charging cables (in five unique colors), extension cords and surge protectors with woven fabric exteriors that increase durability, resist tangling and add a touch of class to your décor. And, if you need more outlets at your receptacle but don't want an ugly plug taking up your wall space, check out this fabric tap with side-access ports.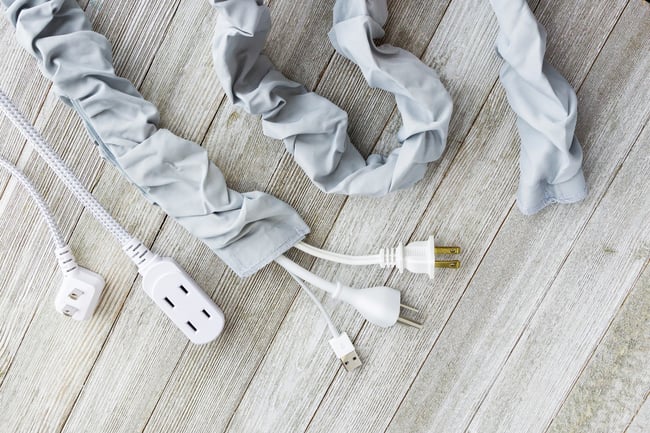 For existing plastic cords connected to small appliances, home theater components and office equipment, camouflage is key. A fabric cover is a quick and easy way to contain cords and help them blend in with their surroundings.
Upgrade to the softer side of technology. It's easy and affordable.
The shift to fabric-covered tech and smart fabrics with embedded technology continues to expand into home décor, fashion, sports and even healthcare. So, if you haven't already experienced this trend firsthand, now's the time to start incorporating these items into your life. And, if you think affordability is an issue, think again. Although tech is becoming more aesthetically pleasing, pricing is still competitive. Many of the products noted in this article are priced at $24.99 or less. So, what are you waiting for?