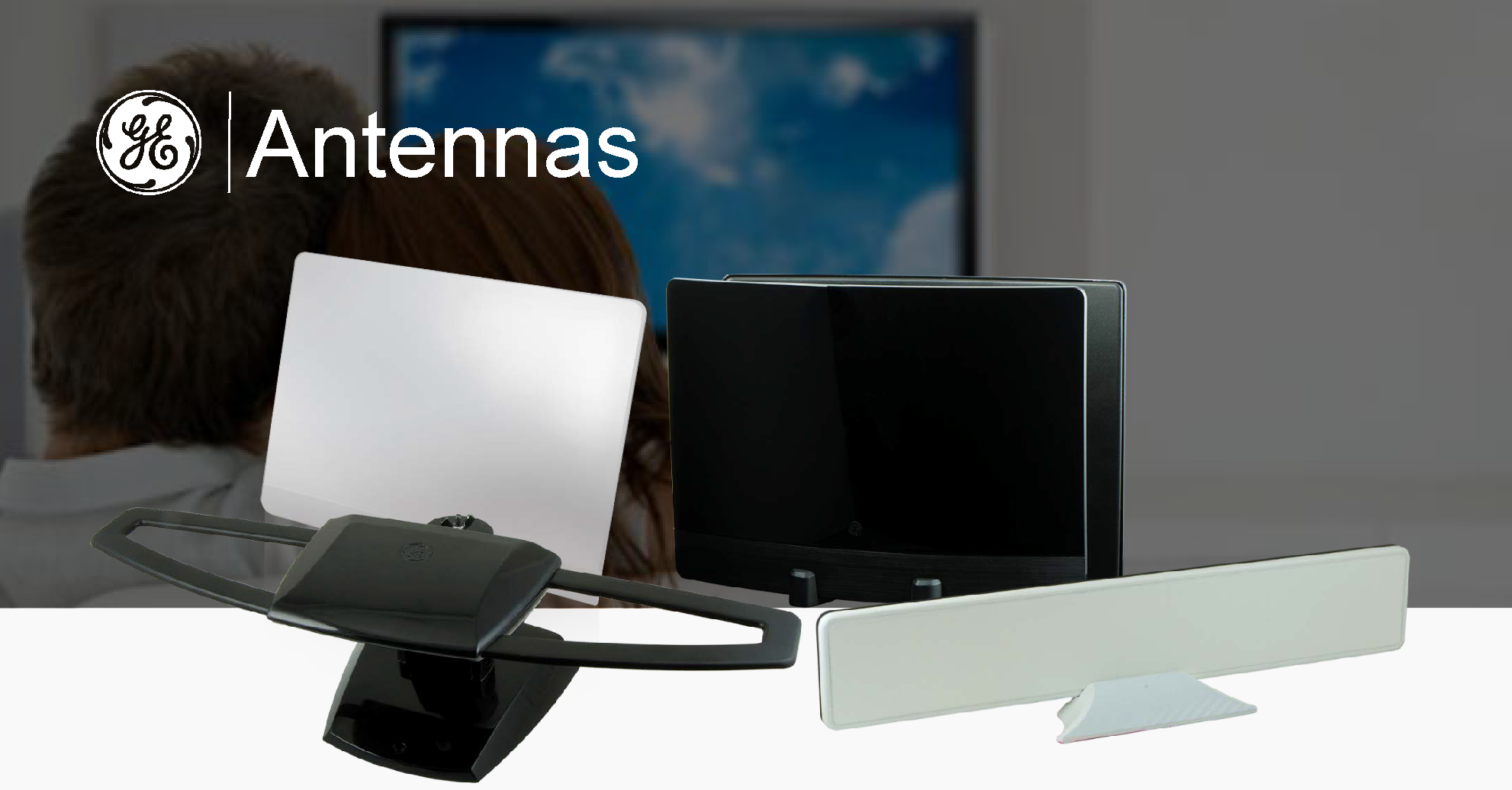 Recent reports continue finding that more and more people are cutting the cord and moving towards more affordable, flexible alternatives to cable like OTA antennas and subscription-based services. Everyone is growing increasingly tired of their cable providers and the constant increase in price month after month. Now you can ditch your cable for cheaper alternatives like streaming services such as Amazon Prime and Hulu. It's incredibly easy and cost-effective when paired with a GE HDTV antenna to watch your favorite TV shows and prime time sports in HD for FREE!
Picking out the right antenna can be daunting at first, but we have some helpful tips and tools to help you find what you need. For example, using this free tool on our website you can enter your zip code to see which HD antennas are best suited for your area along with a list of the free channels they have access to.

If you live in an urban area closer to towers, the Ultra Pro Optima HD Antenna is a great pick. It has a black, sleek design that helps it blend in with the décor inside your home. It can be placed on a table or mounted to a wall. It has an innovative, curved shape that enhance the antenna's reception efficiency and it has a 60 mile reception range. It was designed to seamlessly integrate with all of your electronics.
If you're looking for a more modern, "Apple-esque" appearance and live within the city, the Pro Flat Panel HD Antenna is a great fit. It can be mounted, lie flat or stood up right. It has a clean, white panel with a crisp, flat front. Unlike many of it's competitors, the Pro Flat Panel Antenna is USB-powered and features PureAmp Technology™ to amplify the signal and filter out noise. This gives you a clear and clean reception! With a 50 mile reception range, you can pick up a variety of channels to choose from.
There is also an antenna that really shines for anyone who lives outside of the city and may be in a low signal area. The Ultra Pro Stealth HD Antenna can be mounted in the attic or outside so that it experiences less interference and can receive signals much better. It has a 3-in-1 pivot stand and a 60 mile reception range.
If you like to change up your home décor based on season, the Pro Bar HD Antenna has black and white reversible sides that may catch your attention. This antenna can be mounted or placed on a table. Like the previous two antennas, it does best if within an urban area and it seamlessly integrates with your technology. This antenna picks up channels within a 30 mile reception range.


All of these cutting-edge GE antennas offer something unique and are specially tuned for HDTV. Because we have the largest selection of antennas for inside the home, attic and outdoors, we have many options to make it easy to cut the cord. These antennas are the first step to solving your cable frustrations and saving you money. All of the GE HDTV antennas we've mentioned are available on our website and on Amazon.