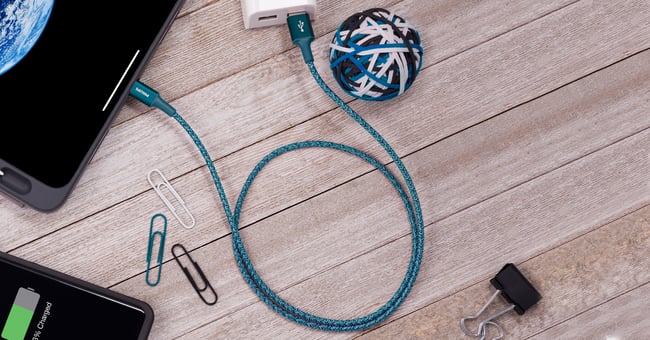 Just when you get used to the latest tech, it's replaced by something better. With each iteration, speeds are increased, memory and storage are packed into tinier spaces and the convenience with which consumers can access this new discovery is improved. Currently, the old standards of powering and charging devices are being replaced by two emerging contenders — USB-C and Qi.
But which one is right for you? Here's a list of some of the benefits to help you decide!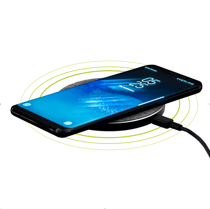 Qi (pronounced "chee") charging technology is the cutting-edge science that lets you charge your device without plugging it in. By simply placing your compatible device on top of a charger, an electromagnetic current flows through a set of coils to charge the battery. This might sound like something NASA came up with, but it's actually technology that's been around, at least in theory, for over 100 years. Until recently, scientists have grappled with how to apply inductive charging in a practical sense. Now it's a standard technology as the Qi charging plworkatform has been adopted by leading companies as the primary means of wirelessly charging your favorite devices. Here's why so many companies are gushing over this new charging technique.
Benefits:
No Wires – The ability to charge your phone, earbuds, tablet or other device without physically plugging it in still seems like technology out of a sci-fi movie. The convenience that this affords the consumer can't be overstated.
Universal Charging – No matter what type of device you have, there will be one charger for it. Imagine a future where these chargers are built into furniture and are available everywhere you go.
Design Choices – Whether your interior design consists of sleek, bold lines or a warmer, comfier feel, there's a Qi charger that will seamlessly blend into your décor.
Charge Multiple Devices – Pads with multiple coils make it easy for you to power up more than just one device at a time.
Varying Orientations – Multiple configurations of Qi chargers allow you to charge your device whether it's lying flat on a pad or standing up horizontally or vertically.
Reduced Wear and Tear – Not having to plug in means less possible strain to your phone's port. In theory, phones may not feature a port going forward, and manufacturers will be able to make your device completely waterproof and dustproof.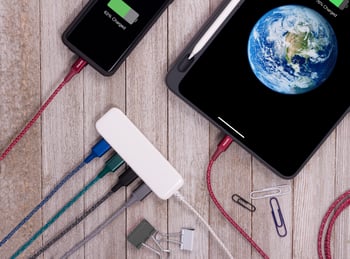 Since the dawn of the desktop, computers have had several different ports for various accessories. In the 90s, plugging in a single item sometimes consisted of multiple reboots and extensive software support. That's where the idea for the USB (Universal Serial Bus) came from. The concept was to create a port that would enable your device to instantly work.
Over time, data speeds have increased and the connector heads for USB cables have gone through changes as well. But now there will be just one connector that every device should be able to use. USB Type-C is small enough to fit onto extremely thin mobile devices and powerful enough to connect all your accessories to your laptop. This is why many are heralding USB-C as the future of charging.
Benefits:
It's Reversible – No more fumbling to plug it in the right way. USB-C works whether you have it turned up or down.
Higher Speeds – USB-C boasts up to 10Gbps data transfer rates. That means a full movie can be transferred in a single second, theoretically.
Flexibility – With USB-C, you will no longer need specialized video ports like DisplayPort and HDMI because USB-C can handle all of that.
Powerful – Depending on the wall tap you plug your USB-C cable into, it can deliver up to 100W of power. You can also easily connect to multi-outlet taps, built-in wall receptacles, extension cords and power banks.
Universal – USB-C isn't exclusive to any one company or line of gadgets.
Backwards Compatibility – You can use USB-C with older ports (like USB-A) that are already all around you.
Compact Size – The need for a separate power port on a laptop is gone, enabling manufacturers to make even smaller devices.
So, which is right for you?
In the end, both Qi and USB-C are incredibly convenient. USB-C is much faster at charging your devices, but Qi chargers look really cool, are wireless and are guaranteed to impress. If you're in a pinch and need a quick charge, USB-C is your answer. If you're designing a powering station and aesthetics are important, check out a Qi charger. Whether you're tethered to a cable or prefer the looks of wireless charging, the future of powering your favorite devices is very bright!