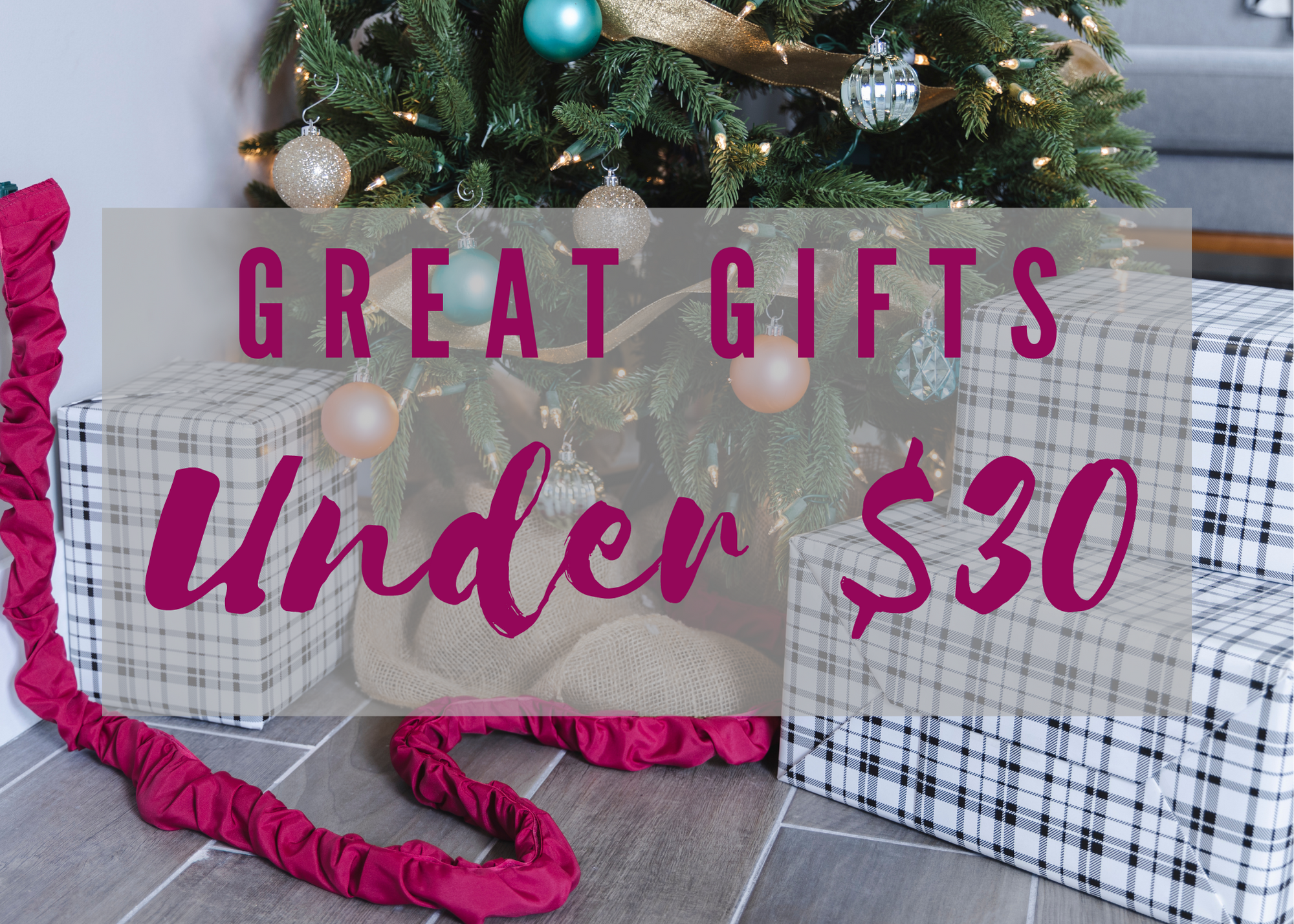 Between long lines at stores and being unsure of what to buy your loved ones, shopping for the holidays can be difficult. That's why we've compiled a list of must-have items that could all make the perfect gift! These items are all available on Amazon, which means you don't have to stress about crazy holiday crowds, and the best part is, they're all under $30!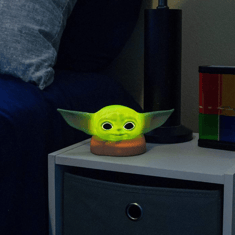 The Child LED Silicone Night Light is the perfect gift for Star Wars fans of all ages! This detailed squishy replica of the Mandalorian's companion emits two levels of white light throughout your space. Sometimes big lights come in small packages — brighten up your home for years to come with The Child Squishy Light!
Get it on Amazon for $19.97.
Promising Review: ★★★★★
"Purchased this as a gift for a 8-year-old Star Wars fanatic. She loves it, keeps it on her nightstand and uses it every night. It's soft and squishy and gives off a nice green glow."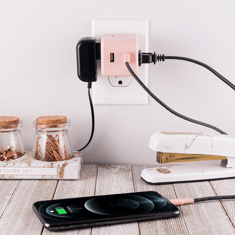 Power all your favorite electronic devices with the Cordinate 3-Outlet, 2-USB Wall Tap Cube! This multifunctional wall tap is the perfect accessory to any busy household or office space and is the perfect stocking stuffer. The unique shape of the cube tap allows space for multiple plugs to be plugged in at the same time. The stylish cube also comes in multiple sophisticated colors and is sure to accentuate any décor.
Get it on Amazon for $14.32.
Promising Review: ★★★★★
"This is so great. It really is nice to have! I love that it's a box that provides three extra outlets, surge protection, and also 2-USB Ports. It really adds a lot to a single wall outlet area. Seems like we have millions of things to charge/recharge all the time."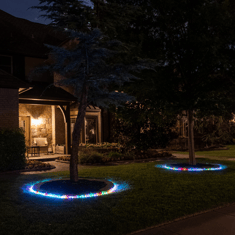 Create your own color-filled paradise this holiday season with the UltraPro Escape Color-Changing LED Rope Lights. This stylish LED strand fills your space with incredibly dynamic colors. It is also flexible, easy to install, and designed to last in any environment!
Get it on Amazon for $26.99.
Promising Review: ★★★★★
"These lights were very easy to install around a fire pit- the hose was flexible. They put off a nice warm light and really look nice at night!"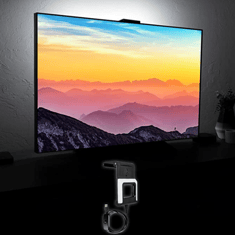 Enhance your holiday entertainment experience with the UltraPro TV LED Backlight Bracket. Bias lighting is scientifically proven to reduce eye strain and make on-screen colors appear richer and vibrant by normalizing the overall lighting contrast in a dark room.
Get it on Amazon for $14.99.
Promising Review: ★★★★★
"This is nice. I like having it for nights and evenings when it's dark. It really has helped to reduce my eye strain from watching TV and movies in the dark. It also kind of reminds me of what they do with art and how they light each piece. This is also a better option for me instead of attach a string or roll of tape of LED lights to the back of the TV. This is really simple to set up and start using right away. I like and would recommend it as I have no complaints or issues to report."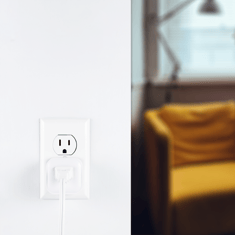 Enjoy professional automation with UltraPro WiFi Smart Switches. Connect the switches to the easy-to-use UltraPro app with hassle-free pairing options to control and schedule plug-in lights and other devices
Get a 4 pack on Amazon for $29.99.
Promising Review: ★★★★★
"This was for a lamp behind a chair that's awkward to reach. I can ask Alexa to turn on the light and from my bedroom room have it turned off. It makes it a lot easier and safer to get up in the night."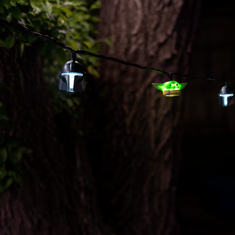 Use the light of a far-off galaxy to illuminate your space with Star Wars The Mandalorian LED String Lights! You can showcase these unique lights by hanging them in bedrooms, over desks, on patios and so much more. No matter where you choose to plug them in, this set of string lights are Ideal year-round. They're also the perfect addition to your holiday lights. Great for any fan of the hit Disney+ series The Mandalorian, you can complete the collection with the other set featuring only The Child. Light up your space like never before with The Mandalorian String Lights — this is the way!
Get it on Amazon for $24.99.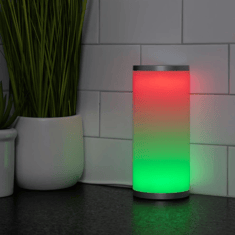 Make your nights merry and bright with the Enbrighten Color Fusion Color-Changing LED Tabletop Lamp! This touch-controlled LED lamp fills your space with dynamic colors that blend, flow, and fuse together.
Get it on Amazon for $23.73.
Promising Review: ★★★★★
"The Enbrighten Color Fusion Lamp is spectacular. Featuring easy touch operation, dim control, and amazing color options, every home should have an Enbrighten Color Fusion Lamp."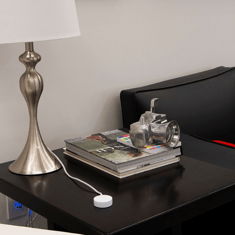 Enjoy convenient control of your lights with a Cordinate Designer Tabletop Switch. This unique cord features a round ON/OFF button on one end and a grounded plug-in receptacle at the other. The 6-foot cord makes it simple to access hard-to-reach outlets, as well as a woven braided fabric cover in an attractive gray and white chevron pattern to compliment your home or work décor.
Get it on Amazon for $10.00.
Promising Review: ★★★★★
"This product shows innovation in design by making a remote power switch that looks great on any tabletop while getting the job done. The switch part is round with a single fabric-wrapped wire that controls the power at the source. The length of this wire is optimal for my needs."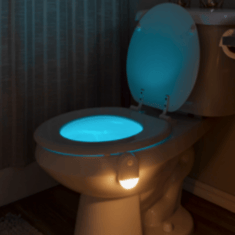 Add a splash of colorful light to your bathroom or an amber glow to guide your evening routine with the UltraPro Toilet Night Light! This light is perfect for potty training or a stylish ambiance.
Get it on Amazon for $14.99.
Promising Review: ★★★★★
"As silly as a product like this sounds, it really is a great thing to have. Perfect for children, adults, and even the elderly. It is motion-activated and stays on briefly after you are finished. Overall these are great quality, they stay charged for quite some time, and are easy to clean and recharge. Overall, highly recommended!"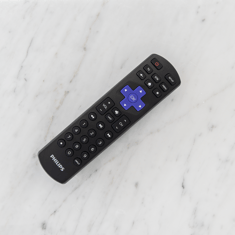 Consolidate control of your home entertainment with the Philips Roku Replacement 2-Device Universal Remote. As one of the leading streaming platforms, your Roku is the gateway to limitless entertainment. Combine that with control of your TV and you've got a winning combination!
Get it on Amazon for $9.78.
Promising Review: ★★★★★
"We've had our Roku for a few years now, and the remote takes a real beating in this house. I got this replacement because our original remote started acting up a few months ago, pushing buttons will do nothing until you hit it against that palm of your hand, or the arm of the chair, to get it going again. I got tired of constantly striking my palm, so thought it was time for a replacement. This remote works just like the original one does, only I don't have to hit it to get the buttons to work! We have Sling, Netflix, Amazon, plus a bunch of Roku channels programed into our Roku, all work perfectly with this remote. Very happy with the price and the usability of this remote, very happy with my choice! Yes, I recommend this replacement remote!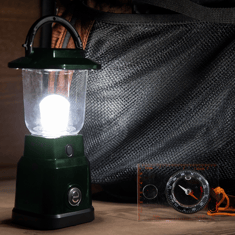 Give the gift of light with the Enbrighten Mini Lantern. This durable lantern provides a battery-operated solution that emits an ultra-bright light with 360-degree coverage. You can easily hang the lantern anywhere with the locking carabiner handle. The durable, weather-resistant exterior is perfect for emergencies, camping, patios, and backyards.
Get it on Amazon for $13.86.
Promising Review: ★★★★★
"Anytime you need light without AC power... these little lamps throw off a lot of light for their size. The hanger at the top works really well with our Clam Quick-set shelter ... One lamp gives off just the right amount of light at night when you don't want to blind your neighbors and still be able to see a little ... Inside out teardrop camper, the light is nice and bright! These also attach to your belt loop or backpack and throw enough light for walking..."