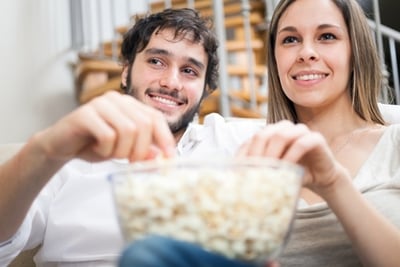 HBO announced its newest streaming channel for noncable subscribers.
One of the most popular subscription-based cable channels recently announced its move to the Internet. While fans of HBO have been able to use HBO Go to get their favorite television shows with their mobile devices and streaming players, the company will now offer its long-awaited stream-only service.
In the past, HBO Go streaming required a cable subscription through their cable or satellite provider. However, with the amount of people cutting the cord and ditching cable, HBO Now will offer monthly subscriptions without paying for the cable channel.
HBO offers separate streaming service
HBO Now will be offered much like Hulu Plus and Netflix in the way it will be a month-to-month subscription offering nearly all of its shows at the same time to watch when those with cable tune in. One drawback is HBO Now will only be offered initially through Apple devices. According to Tech Live, the service will likely only be available to Apple for a three-month period before it begins to offer HBO Now to additional devices.
"The service will charge $14.99 a month, which is similar pricing to cable costs."
Apple products such as the iPhone, iPad and Apple TV will have access to HBO Now first as users will have to pay their monthly subscription through iTunes. The service will charge $14.99 a month, which is very similar pricing to those who pay for the channel on their television. HBO is even offering a free 30-day trial for new customers to sign up.
HBO announced its newest streaming product the week before its biggest show, Game of Thrones, will air its season five premier. According to The Wall Street Journal, it will be the first time for a non-cable subscriber to watch a HBO show at home without using someone else's cable subscription password.
The major move to streaming for HBO is monumental as it is the first cable channel to offer streaming services as a separate product that does not involve a cable or a satellite subscription whatsoever. This simply gives customers another reason to ditch cable television and move toward streaming.
Sling TV offering HBO Now as well
Sling TV, which is a subsidiary of Dish Network, offers a few channels to stream live on its device, and said it would allow users to add HBO Now to its list of channels. Currently, Sling TV offers a different approach to cable by just giving subscribers popular channels like ESPN, ESPN2, AMC, A&E, TBS, TNT, HGTV, Food Network, IFC, CNN and the Travel Channel, Business Wire reported. The streaming device provides live feeds of channels, and customers can even add other premium channels such as Hollywood Extra and Kids Extra for $5 more per month.
"There's still reasons to leave cable and get the clearest picture on local channels."
Rodger Lynch, CEO of Sling TV, said it will also allow Sling subscribers to purchase HBO Now for $14.99 to its package, according to the source.
"We continue to give TV lovers the content they want on the devices they already own," said Lynch. "We know Sling TV is the only way most of our customers can watch HBO shows like 'Game of Thrones' live. Adding HBO's live and extensive on-demand content to our lineup highlights our continued commitment to bringing customers the very best programming."
With powerful high-definition antennas available from Jasco, there are plenty of reasons to leave cable and still get the clearest picture on local channels. If cable goes out for some reason, you can still pick up lots of free channels via your antenna. Some of these free options may not be available via your cable provider.
Additionally, a new teaser trailer was released by HBO for its extremely popular True Detective season two premier, which will not air until June. However, the timing is nearly perfect for HBO to get more subscribers to ditch cable and move toward the streaming world.