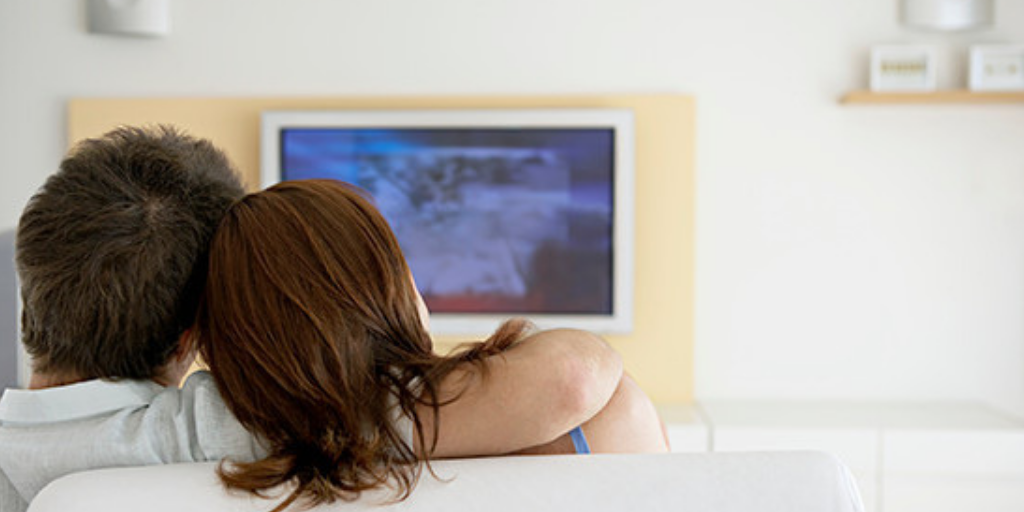 Cord-cutters come in all types and number in the tens of millions, and although this trend began less than a decade ago, it continues to soar in the U.S. If it maintains its upward trajectory, an estimated 46.6 million will cut the cord by 2024. Whether you're a seasoned cord-cutter or are considering it as a great way to streamline your budget and customize your entertainment choices, there are a growing number of ways to get the most out of your decision to ditch cable.
The shift to antennas and broadband.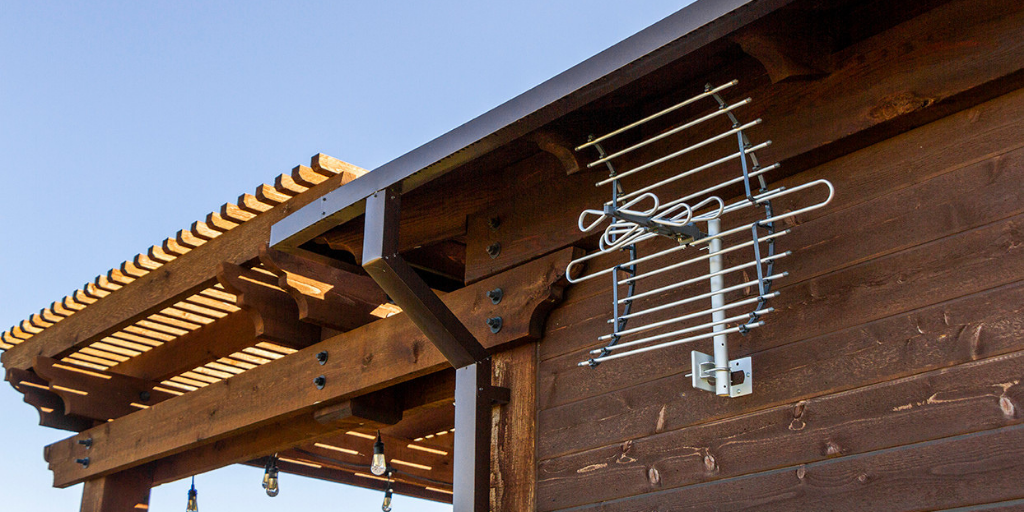 While Americans continue to cancel their cable or satellite service, some traditional TV providers are left reeling. In the third quarter of 2018, also known as the "worst quarter on record," 1.2 million subscribers left their cable and satellite subscriptions behind. The primary reason? Price. Cord-cutting is an easy way to save money almost immediately. In fact, if you opt for a one-time HD antenna and coax cable purchase like this GE Pro Attic/Outdoor HD Antenna and RG6 coax cable or this indoor GE Hover HD Antenna Amplified and RG6 coax cable to watch over-the-air (OTA) channels, your monthly TV cost will drop to zero as you enjoy major network programming and more.
The decline in cable and satellite subscriptions doesn't automatically spell doom for those companies, however. According to the Leichtman Research Group, those providers that also offer broadband service have seen a 49% uptick in new subscribers – the first year-over-year increase they've seen in four years – and it's all thanks to the streamers. Nielsen's Q1 2019 Total Audience Report noted that 7 in 10 homes use a streaming video on demand (SVOD) service, and 72% of those homes have streaming devices. While those numbers are impressive, paid live/on-demand streaming service is not required to successfully cut the cord. There are many ways you can access tons of movies, music and shows – for free!
Free TV! Can it be?
Yes, yes it can! For the best in free entertainment, investing in an HD antenna for free OTA channels is the way to go unless you're in the middle of the desert or on a remote island. According to a 2019 Nielsen report, 14 percent of U.S. TV households receive their entertainment over the air in lieu of paying for cable or satellite service. That's a 50% increase over the past eight years and includes 16 million homes. What's incredible is that the U.S. consumer can receive on average up to 30 free OTA channels, including major networks like NBC, ABC, CBS and FOX, as well as other popular channels like PBS, The CW, MeTV, Buzzr, This TV, Telemundo, Univision and more. The number of available OTA channels increases for those who live in major metropolitan areas. Visit antennaweb.org and type in your zip code to see which OTA stations are available where you live.
If 30 channels aren't enough to quell your appetite for in-home entertainment, on-demand streaming apps are the ticket – and many are free. Watch TV shows and movies through apps such as Crackle, NBC, ABC, TBN, Tubi TV, Pluto TV, IMDb Freedive and more. All you need is a smart TV or streaming device, HDMI cable and a Wi-Fi or Internet connection. And, if you're still using multiple remotes, why not consolidate them into one like this GE-branded UltraPro 4-Device Universal Remote? It comes in various colors, is preprogrammed for Samsung TVs and Roku boxes, and is the best way to clear coffee-table clutter and control all your entertainment devices.
Step up to paid streaming.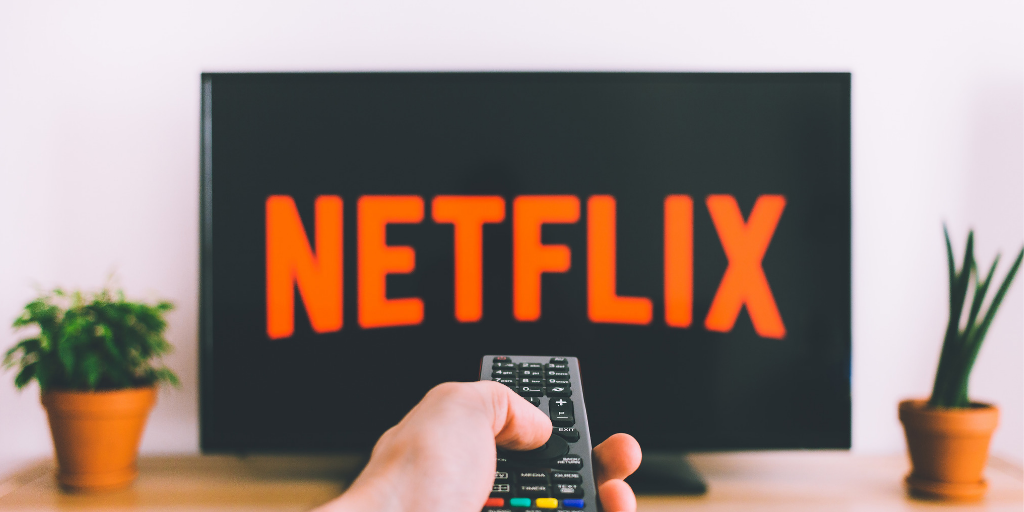 Got a few extra dollars in your entertainment budget? Consider subscribing to a paid streaming service. S&P Global Market Intelligence discovered that, in 2018, Hulu, PlayStation Vue, DirecTV Now, Sling TV, YouTube TV and other streaming services altogether gained 2.1 million subscribers. With so many to choose from, you can stream on-demand or live shows right to your TV, computer or mobile device. You can even customize your viewing experience by subscribing to multiple streaming services or a streaming bundle. For example, Disney, as the parent company of ESPN and Hulu, announced that it will bundle ESPN Plus, Disney Plus and Hulu beginning November 12, 2019. This bundle will save subscribers $5 per month over the three individual subscriptions.
Going mobile.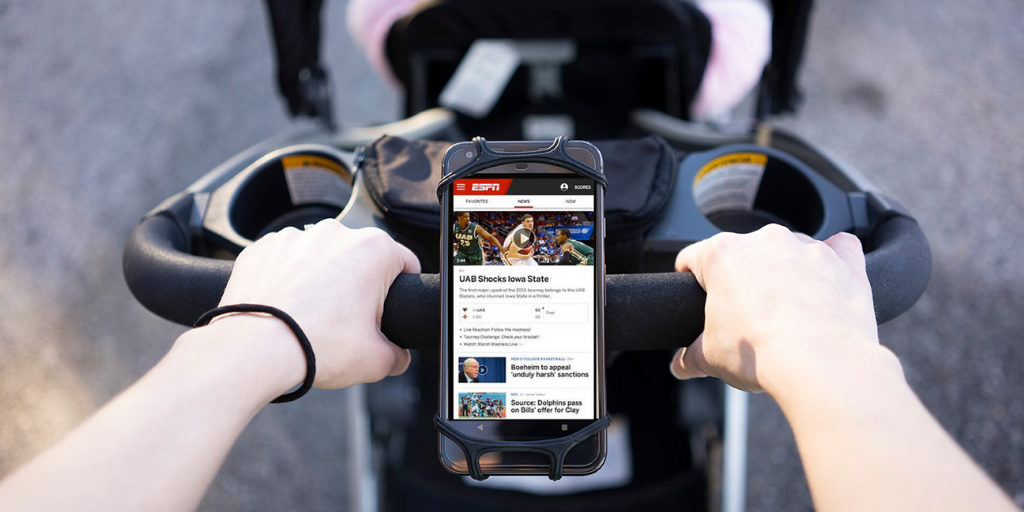 With the rise in mobile device use, a number of streamers are choosing to bypass the TV altogether and view their entertainment solely through their smartphone, tablet or laptop. A report by the Center for Technology, Media & Telecommunications noted that 62% of people stream video on their mobile devices. That's an astounding 176% increase over a five-year span from 2014 to 2018. The same report also noted that U.S. consumers spend an average of 40 hours per week watching video content. So, whether you're at home or on the go, free and paid streaming apps let you enjoy your favorite shows almost anywhere – just make sure you have a Wi-Fi or Internet connection.
Additional accessories can come in handy, too. This über Silicone Phone Mount is extremely flexible and securely attaches your smartphone to handlebars, shopping cart handles and car headrest posts in seconds. It can also act as a tabletop stand. If you enjoy streaming video by the pool or on your yacht, paddleboat or canoe, these water-resistant EcoSurvivor IPX4 Bluetooth Earbuds, with up to 4 hours of playtime, or these waterproof EcoSurvivor IPX7 Bluetooth Earbuds, with up to 10 hours of playtime, are an excellent choice. They're perfectly designed to withstand the elements, reduce ambient noise and envelope you in premium sound. And, with three sizes of ear cushions and ear wings (IPX4) or ear loops (IPX7), they fit securely and are super comfortable.
With all the OTA and streaming options available, cutting the cord has never been easier. If you're considering the cord-cutting life but still aren't sure about the basic equipment needed, check out our HD Antenna Guide: Cord Cutting 101.