Families and friends everywhere are gearing up for the start of the holiday season. In addition, retail stores and online dealers are stocking up and preparing for the upcoming - and hectic - shopping season.

Whether you're a homeowner or renter, there are numerous ways to prepare for these next few months. Hosting weekend parties or weekday get-togethers can be spontaneous or thoroughly planned, but either way, there are some important items you'll need to host a successful gathering.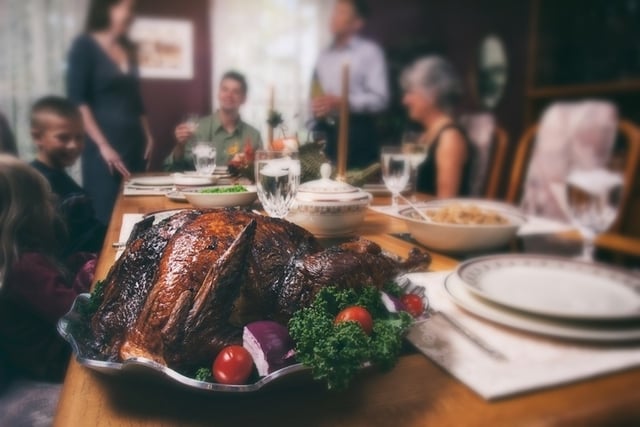 The perfect playlist
Whether you're having friends and family over for cocktails or a home-cooked dinner, music is essential because it can help create an enjoyable and fun atmosphere. The structure of your party will reflect the musical choices. For instance, jazz and more classical, soft music is better suited for dinner parties, whereas popular tracks are better for get-togethers preceding a night out in the city. Likewise, you may not want to play music filled with expletives while your grandparents are over.

To find the right artist or genre, subscribe to a music streaming service if you haven't already. Numerous options are out there, such as Spotify, Pandora, Apple Music and Google Play. You can even use YouTube to create a music video playlist that adds some more variety. Streaming services also offer an added benefit: curated playlists. These come in handy in case you don't know the perfect music for the occasion. Instead of spending hours, or even days, delicately making a playlist everyone will enjoy, streaming services allow other users to build music set lists. Hosting a party is stressful enough, and by eliminating one planning aspect, your time will be freed for better use elsewhere.

When it comes to playing music, you'll want to ensure everyone can hear it. You don't necessarily have to go out and spend lavishly on a new sound system, but a decent pair of speakers will suffice. You will want to use a Bluetooth audio receiver, however. The convenience of this accessory is unparalleled and frees your phone, tablet or laptop from having to always be connected by wire.

The receiver enables you to play music from a device wirelessly through Bluetooth. Better yet, the accessory also works with sound bars and other surround-sound systems. Even if you have a somewhat older sound system, you'll still be able to use the Bluetooth audio receiver.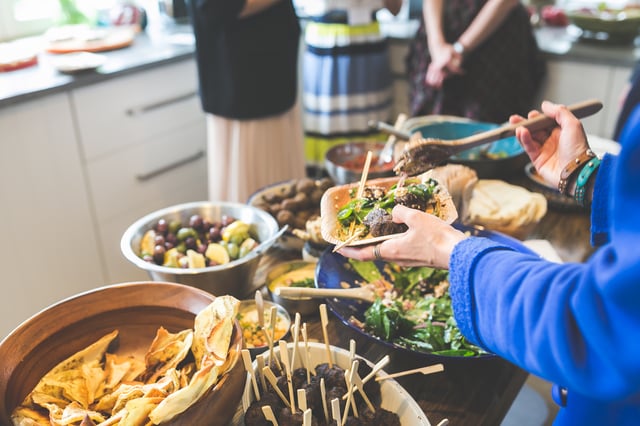 Control your lighting with Bluetooth
While you're preparing for Thanksgiving, you likely have holiday decorations on your mind as well, such as the colorful and cheerful lights that go up - but these aren't the only types of lighting you have to account for. During your many holiday festivities, take control of your lighting through a variety of automation devices.
Smart homes have steadily increased in popularity in recent years as the technology has become more consumer friendly, allowing homeowners to control lights from their smartphones without even having to be in the same room to turn on a lamp. The Bluetooth Smart Switch, for instance, is plugged into the wall outlet, and then a lamp's electrical cord is plugged into the switch. From there, you can control the light via Bluetooth and even set lighting schedules to automatically turn on or off lamps.

When guests are over, Bluetooth lighting controls will help you keep track of your lights and turn them off to prevent wasting energy. The companion mobile application displays the status of all the lights. Combine the Smart Switch with other Bluetooth Smart devices to have control over your entire home at your fingertips.

Entertaining guests
As much as families and friends enjoy talking over food, drinks and dessert, party entertainment and relaxation extends beyond the table. Enter one other must-have this Thanksgiving: the flat-screen television.

Most households likely already have a TV, but use Thanksgiving to take full advantage of the entertainment space. With the Thanksgiving Parade on in the morning and a handful of professional football games broadcast throughout the day, guests will want to watch. If you've joined millions of others who cut the cable bill, there's no need to worry, you and your guests can still enjoy all the football, movies and shows in crystal-clear high definition for free with a HD antenna. Check out the antenna buying guide to help find which antenna is right for you.

Also consider mounting your flat screen and hiding the wires. If you know your guests will be watching TV, don't subject them to hanging wires - it can be an unpleasant sight. Find the right mount, drill some holes, and your entertainment center will have all your guests talking.

This Thanksgiving, family and friends take precedence over everything else. From seasonal foods to catching up with relatives, the holiday is one many look toward. If you'll be hosting guests, remember to take the time to have the right accessories and electrical gadgets.