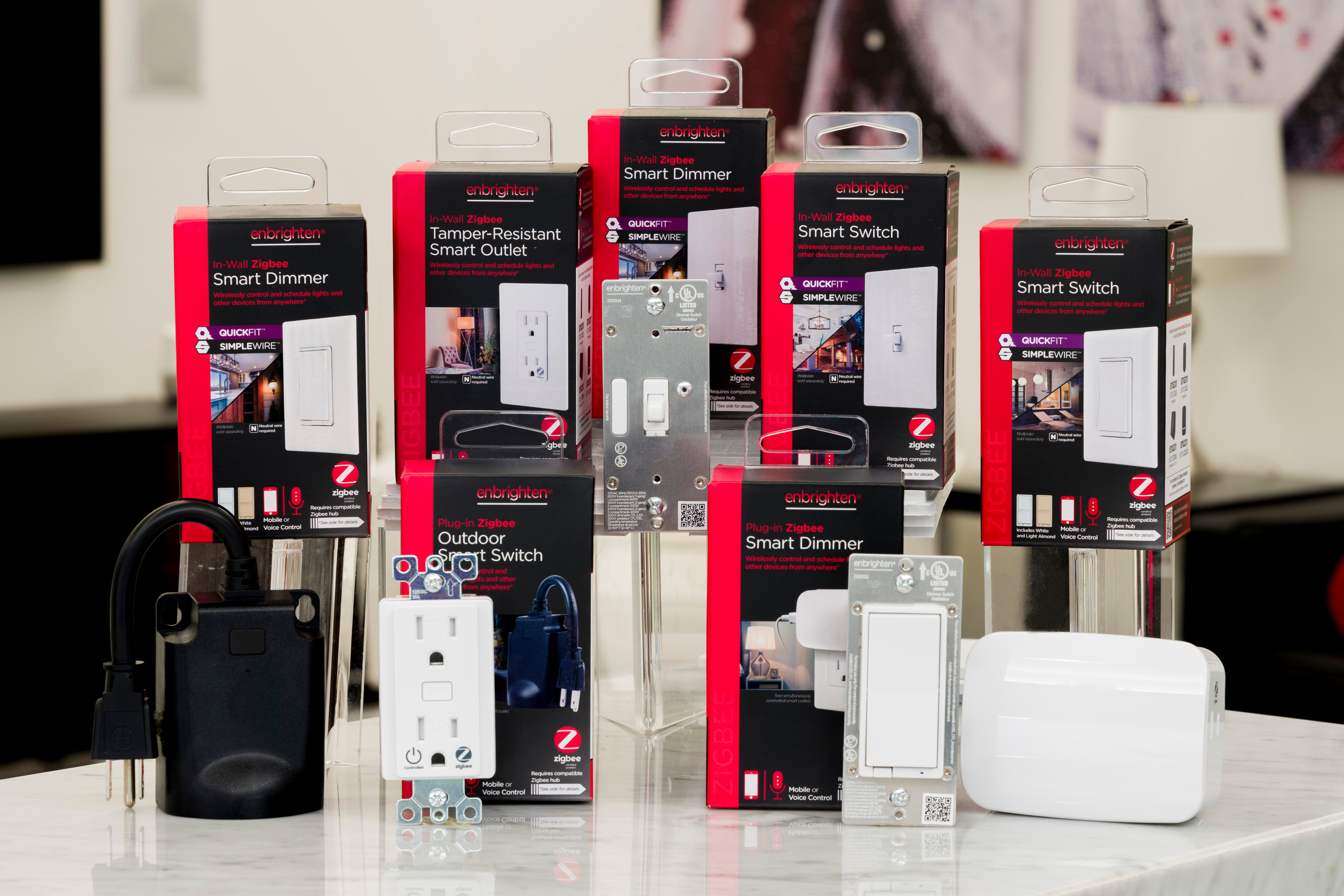 When it comes to installing and using home automation devices, simple beats complicated every day. The new Enbrighten Zigbee smart controls offer a range of options and features to add easy convenience to any room of your house. Zigbee 3.0 provides the latest benefits of Zigbee technology while patent-pending advancements improve installation. Lighting, fans, decorations and more can be operated manually, remotely, and even through voice commands.
Powerful voice
Voice control is effortless with premium Amazon Echo products, including Echo Studio, Echo Show 10.1in., and first- and second-generation Echo Plus. These devices feature built-in hubs and don't require additional equipment to pair with Zigbee products. Of course, you can use other Amazon Alexa and Google Assistant products for voice commands when connected through a certified Zigbee hub. When the smart control is installed, it automatically searches for a network. All you have to do, is tell Alexa to discover your device.
Plug and play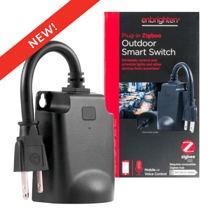 Even indoor and outdoor corded lighting and small appliances can be automated. Simply plug in the smart device and connect it to your network for ON/OFF operation from the indoor switch or full-range dimmability with the indoor dimmer. The unique outdoor switch is weather-resistant and plugs into a GFCI-protected outlet to control café and landscape lights, holiday décor, water features and more.
Outlet upgrade
The tamper-resistant receptacle replaces a traditional outlet in minutes using existing wiring. It supports corded lamps and other small appliances while offering a clean installation when a plug-in smart device doesn't meet your needs. One Zigbee-controlled outlet and an always-on outlet provide remote operation and continuous power. The receptacle also features tamper-resistant shutters to protect against foreign objects.
Wall-to-wall coverage
Make easy work of hardwired devices. Thanks to patent-pending QuickFit and SimpleWire technologies, installation of the in-wall switch and dimmer is a breeze.
With the power to the circuit turned off, any existing switch is replaced in a handful of easy-to-follow steps.
Remove wallplate and switch mounting screws
Disconnect wires – no need to label
Connect green or bare copper ground wire to ground terminal
Secure black line and load wires to line/load terminals – use either terminal for each connection
Attach white neutral wire to the neutral terminal – may require a jumper wire
Secure the Zigbee switch or dimmer using provided mounting screws and attach wallplate