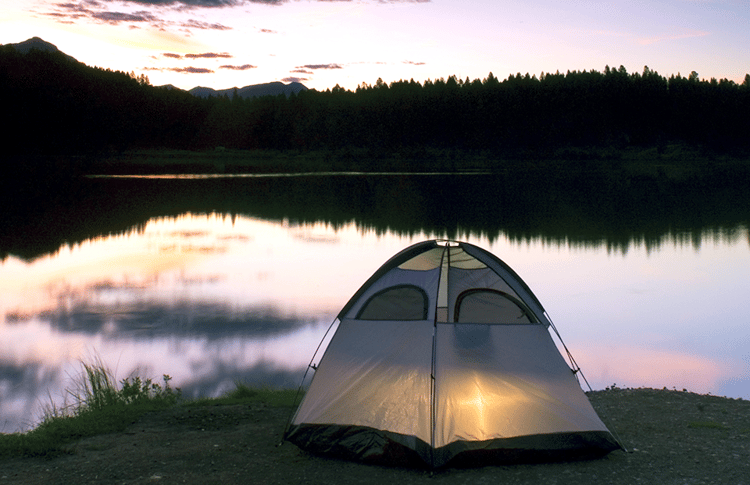 Spring is just around the corner and now is the time many start planning camping trips with their family and friends. Jasco has created the perfect camping and hiking companion, the new GE Enbrighten® USB Lantern. Great for charging your phone on the go, this USB Lantern provides a 1.0Amp charging rate that can supply battery life for any smartphone, eReader or digital camera.
Longer LED Life = Longer Runtime
This Enbrighten USB Lantern has some pretty cool features that even the toughest campers and hikers will appreciate. The first major feature is Enbrighten LED technology which makes the light in the lantern whiter and brighter than traditional LED lighting. The USB Lantern also features a 4000k color temperature which delivers a more pleasant warm light compared to the harsh blue tones used in other portable LED products. The best part about the lighting of this lantern is the Enbrighten LED technology. Enbrighten technology goes beyond the traditional LED light bulb with lighting for life and no bulbs to replace–guaranteed.


Bright Light & Portable Power

The biggest and best feature on this lantern is the USB port. Great for emergency battery charging, this built-in USB port is safe for charging and can provide up to four full smart phone charges with the 6D batteries needed for the lantern. The USB Lantern uses 6 "D" alkaline batteries making it extremely safe. Offering improved safety, alkaline batteries provide a battery life of over 200 hours more than lithium batteries which face almost weekly recalls due to fire risks.


Here are a few more pretty cool features:
Provides 200 hour runtime on low setting
Features a light output of 550 Lumens
Water resistant & impact resistant
Provides an omnidirectional light range of 50 feet
Equipped with 3 light levels – low, medium, high
Created with a locking carabiner handle – making it easy to securely hang anywhere
The GE branded Enbrighten USB Lantern makes a great addition to your camping supplies or emergency-preparedness kit at home. The new USB lantern is currently available at your nearest Walmart or you find it online at walmart.com. Follow the link below to learn more: