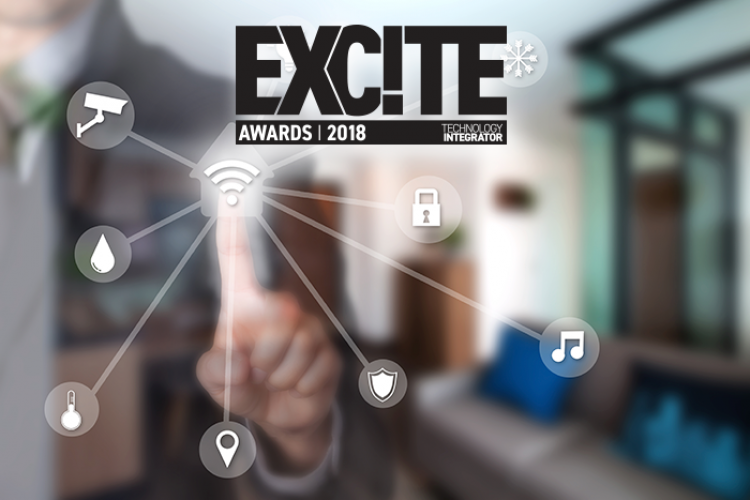 The EXC!TE Awards honor the most innovative and powerful products that elevate the in-home entertainment experience.
Jasco's GE Z-Wave Plus Smart Motion Dimmer has been named a 2018 EXC!TE Award winner. Presented by Technology Integrator, the EXC!TE Awards (an acronym for Excellence in Customer Installed Technologies and Electronics) are presented to the best products in the industry based on innovation and performance.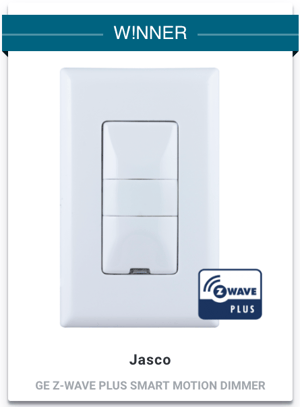 Chosen as a winner by Technology Integrator's editorial staff, the GE Z-Wave Plus Smart Motion Dimmer replaces an existing light switch to control permanently installed lights and fixtures. The built-in smart motion sensor works with a compatible Z-Wave hub to wirelessly trigger scenes and send alerts to a connected smartphone or tablet whenever motion has been detected. Fully "California Title 24" Certified, the Smart motion dimmer will work to control the connected light even when not connected with a Z-Wave hub.
This device combines unique features and benefits of both an in-wall smart dimmer with a motion sensor into one device. This provides added security, convenience, and hands-free lighting control using intelligent occupancy/vacancy sensors and the latest Z-Wave Plus technology.
"We're honored that our Z-Wave Plus Smart Motion Dimmer was chosen as an EXC!TE Award winner," said Cameron Trice, CEO of Jasco. "It's one of the most innovative and multifaceted products in our Z-Wave line. Wireless dimming, motion sensing, and light scheduling are the three great ways to make home lighting more efficient and this product optimizes these technologies in one lighting control to make your space smarter across a wide array of applications."
To date, Jasco has over 4.5 million connected home products installed in homes today. As a smart home industry leader, Jasco offers a full line of Z-Wave, ZigBee, Bluetooth and Wi-Fi enabled devices, which have been recognized year-after-year for their innovation and design.
Jasco is honored to receive the award at the CEDIA Expo in San Diego, California. To learn more or to purchase GE Z-Wave Plus Smart Motion Dimmer, visit www.byjasco.com/products/ge-z-wave-plus-smart-motion-dimmer.