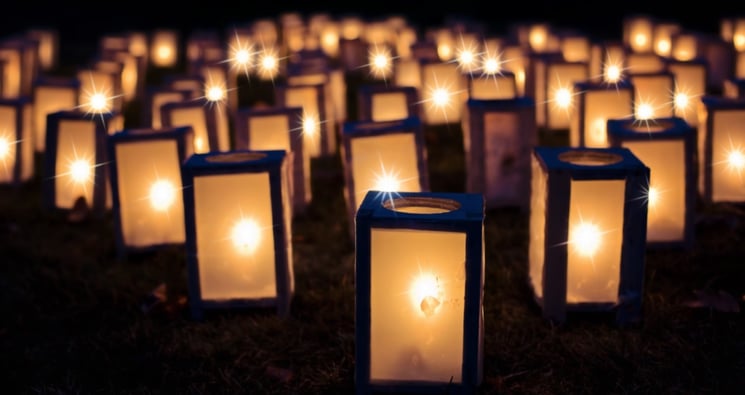 Halloween is the one night a year when people will walk outside after dark with small children. Safety is obviously a major concern when it comes to the activity of trick-or-treating. Here are some lighting tips for Halloween and some festive ways to light up your holiday and enjoy a safe night.
I'm all about quick and easy decorative ideas. Not to disparage Pinterest, but sometimes those projects are just a little too overwhelming and almost never turn out as cute as the picture. Other than throwing some pumpkins on every surface, the easiest way to decorate for the holiday is to simply plug in an adorably spooky Projectables night light. The Halloween-themed image projects onto a wall or ceiling and the long-lasting LED bulbs are cool to the touch. Try pointing the light at unexpected surfaces, such as onto your garage door or on the wall in your entryway for an extra surprise for visitors.
Another spot you'll want to light up for Halloween is your porch, as a lit porch is an indication that you are passing out goodies! Safely provide an illuminated path by lining the walkway with carved Jack-o'-lanterns lit up with battery-operated tea lights instead of candles with real flames. You can also easily install motion-sensing security lights to the pathway for year-round safety.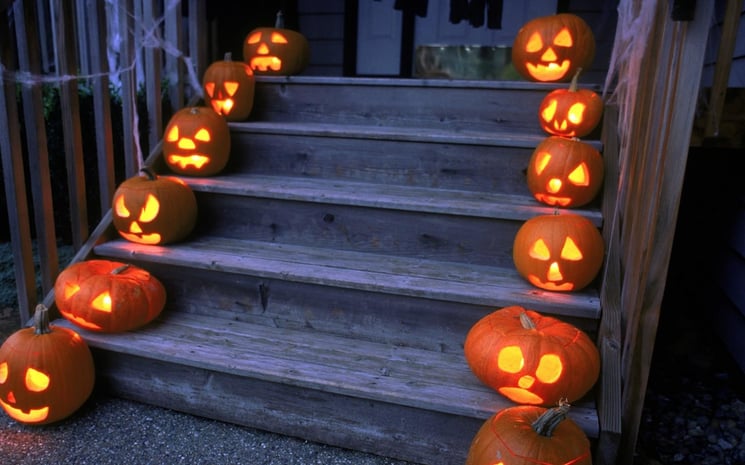 When heading out for the evening, discuss safe walking habits with children. It's advantageous to travel in a group, so team up with friends or neighbors. And, if sidewalks are available in your neighborhood, it's best to encourage little ones to stay on the path.

There will likely still be cars driving the roads. By adding reflective tape or glow sticks to your child's treat bucket or costume, they'll be much more likely to be seen by drivers. And every group venturing out in search of candy should have at least one nightlight or lantern on hand. Tree limbs or rocks could be stumbling hazards hiding in the dark.
We here at Jasco hope you have a very fun, and safe Halloween.
---