The final month of 2015 is a time for everyone look back on the previous year, but at the same time, look forward.

The last year was actually relatively huge for cord cutters and the streaming industry. HBO and Showtime released standalone streaming services that cord cutters could access without cable credentials. Netflix continued it's run of releasing critically acclaimed series, from new season of "Orange Is the New Black" and "House of Cards," to entirely new one's, like Marvel's "Daredevil" and "Beast of No Nation."

On the hardware side, Apple, Google, Roku and Amazon all released upgrades to their highly praised streaming devices. Add this to the news that sports giant ESPN has lost 7 million subscribers in the last two years, and the writing is on the wall: cord cutting is gaining momentum. Cord cutters make the switch because they want save money from cable deals that include hundreds of channels that are never watched. If you're thinking of cutting the cord in 2016, you can't just rush into the decision. If you're not careful enough, you can end up spending as much, if not more, on streaming services and devices than you would if you remained a cable subscriber.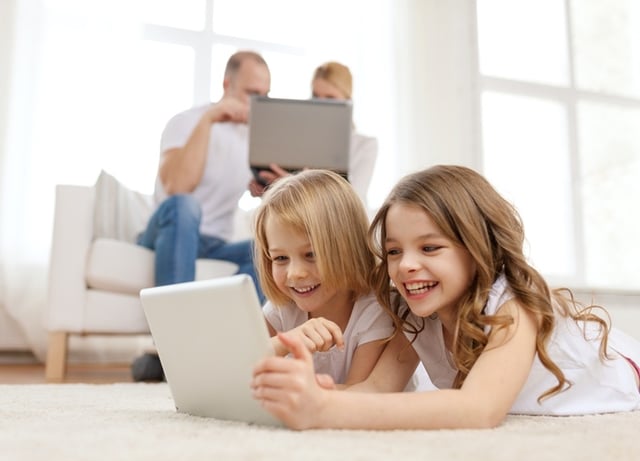 Cut the cord in 2016 for a new year's resolution that will help you save money.
You'll need an antenna
The first decision of any cord cutter centers around the type of antenna to buy. After all, you'll still need to watch the local news and sports. Today's HD antennas are much sleeker and in some instances, don't even resemble antennas. However, don't just run out and buy the first one you see. You'll want to consider what channels are available in your area by comparing antenna reception.

Next, decide on which channels you need. Antennas can pick up ultra high frequency or very high frequency channels, but not always both. Find an antenna that provides reception for the two frequencies. Finally, settle on a location for the antenna. Some can be placed in the attic or near the TV, but always strive to position the device as high as possible and near a window for optimal performance.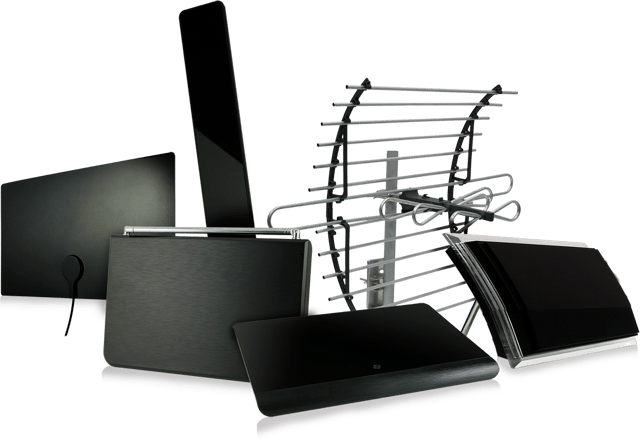 What are you looking to stream?
If on Jan. 1, 2016, you decide to become a full-fledged cord cutter, you have some important decisions to make. First up: What exactly are you looking to stream? One of the first services you should consider signing up for is Netflix. They have original programming in addition to a backlog of movies and full seasons of television shows. Binge watching TV has never been easier. Netflix's most popular plan was recently bumped up to $9.99 a month, according to USA Today.

Hulu is another option if you're looking to keep up with shows currently being broadcast. There are two tiers of Hulu: The original subscription and the commercial-free subscription for a slightly higher price.

Premium cable programming is also available thanks to HBO Now and Showtime. With HBO Now, you can catch up and stay current with one of television's most talked about shows, "Game of Thrones." The same goes for if you're a big "Homeland" fan. Both services also include extensive backlog of prior series, as well as new movie releases, documentaries and premium sports programming.

In addition to video, you have to factor in music that will come in handy during parties or while commuting to work. Spotify, Apple Music, Google Play Music offer unlimited streaming for $9.99 a month. Apple and Google offer family plans, whereas Spotify has a student discount.

If you were to choose all of the video streaming options, your monthly total would be approximately $44, give or take depending on taxes. Throw in a music service and you're spending $53.95 to stream your media. In order to get high-definition video, you'll need an Internet plan, but prices will vary depending on location and the Internet service provider.

Deciding what to subscribe to is important because the costs will add up. If you're starting to cut the cord, first consider buying an antenna, for a one-time cost, without any monthly fees. Streaming devices and services are great, but since they don't cover live TV events a HD antenna completes your cord cutting experience by providing you with access to all your local news, sports, weather, sitcoms, kids programming and more. Also consider signing up for one or two streaming services first to test them out and go from there. Some of the services offer trial periods as well.
How to stream
The next big decision a cord cutter has to make revolves around how to watch their media. Laptops are definitely suitable television replacements in some instances, but if you have guests over or want to watch in 1080p, you'll need a TV and streaming box.

Amazon, Apple and Roku all offer boxes that essentially work the same. You'll download apps, input your subscription information and start watching. Prices will differ, as Apple TV is the most expensive, ranging from $149 to $199. Amazon's Fire TV is $99 and the Roku 4 is $130.
Google has taken a different approach when it comes to streaming content. Instead of offering an expensive box, you can buy a Chromecast, a $35 device that plugs into a TV's HDMI output. Using the apps on your phone, you'll find content and "cast" it to the screen.

You can also take advantage of a video game console, such as the Playstation 4 or Xbox One, to watch content. Be aware, however, that not every service may be available on those.

Cutting the cord is an excellent way to save money. However, some costs are still required, especially if you don't have any way to stream content. Don't subscribe to too many services. Choose carefully to prevent wasting money, or spending the equivalent of a cable bill.
Need Help Getting Started?