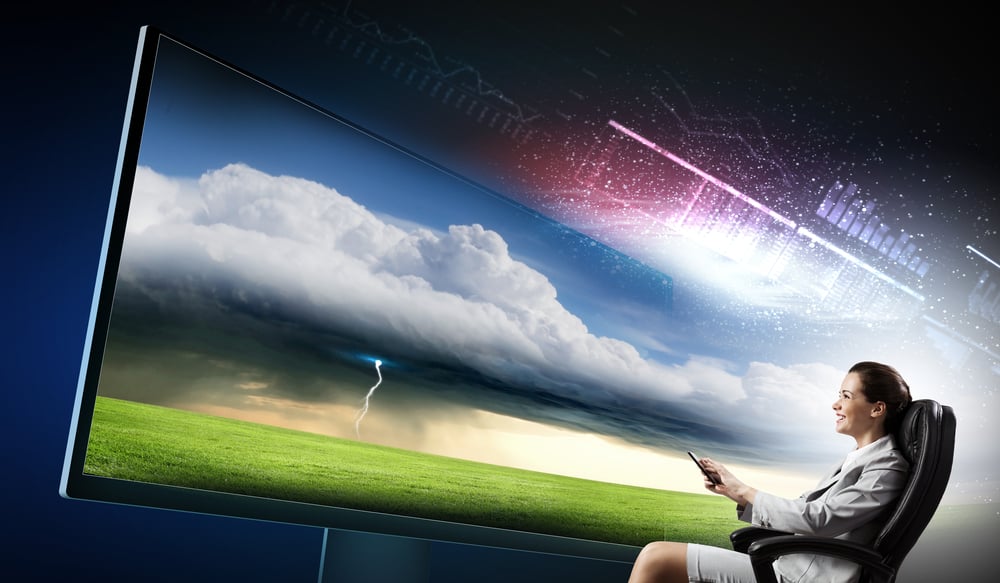 Just when you thought free, over-the-air TV couldn't get any better, NEXTGEN TV is popping up in select markets throughout the U.S. and includes many new features that will take your home entertainment experience to the next level.
What is NextGen TV?
NEXTGEN TV, also known as ATSC 3.0, is the third generation of digital TV technology from the Advanced Television Systems Committee. It seamlessly combines internet data with over-the-air broadcast signals to add superior HD performance and advanced data functionality to your home entertainment — and it's free! Check out some of the amazing features!
Premium video and audio
Immerse yourself in the full entertainment experience with vibrant colors and crystal-clear images for an amazingly realistic view. We're talking about 4K Ultra HD, frame rates up to 120 frames per second, potential 8K resolution and more. With an integrated Dolby Audio System, NEXTGEN TV ensures the volume level is consistent from channel to channel, provides intelligently enhanced dialogue for exceptional clarity and supports up to 7.1.4 surround sound and formats like Dolby Atmos. The ability to support multiple audio streams allows various customization options that include multiple languages and video-description services for those who are visually impaired.


Stronger signals for better reception


According to

tomsguide.com

, broadcasters are switching from VHF to UHF for NEXTGEN TV and are incorporating some of the latest Wi-Fi and mobile wireless technologies. This shift allows the signal to reach farther, have greater clarity and experience fewer issues with interference from things like buildings, trees, mountainous terrain and more. This will help to alleviate blocky images and "no signal" messages experienced with the current ATSC 1.0 standard.
Mobile viewing on the go


Just imagine being able to watch live, over-the-air TV on your mobile device! With the right chipset in your device, you'll be able to receive local NEXTGEN TV broadcasts while you're away from home — even while riding in a vehicle. This technology also expands opportunities for innovative vehicle applications as well as targeted, location-based advertising.
Integration with internet service


While internet is not required for some NEXTGEN TV features, if you're one of the more than 114 million broadband subscribers in the U.S., you'll have the option to merge your internet service with over-the-air TV for personalized programming, shows with interactive features, and on-demand content of recently aired shows. Features will vary by broadcaster, but the possibilities are exciting! Additionally, an internet connection will allow you to receive new NEXTGEN TV features as they become available.
Advanced emergency alerts


When severe weather, evacuation orders or other type of emergency occurs, NEXTGEN TV gives broadcasters and local authorities the ability to not only send out an emergency broadcast, but also turn on your TV remotely, if needed. This functionality could be extremely helpful in saving lives.
What equipment do I need for NextGen TV?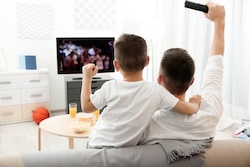 Most TVs are engineered to work with the ATSC 1.0 standard. So, with the upgrade to NEXTGEN TV, you'll need to either invest in a TV that has a built-in 3.0 tuner or purchase a 3.0 tuner to add to your existing setup. LG, Samsung and Sony already have NEXTGEN TVs on the market, but they're pretty pricey — most are in the $1,500-$3,000 price range. A 3.0 tuner is a bit more affordable at approximately $200-$350.
While you're upgrading your equipment, it's smart to consider upgrading your cables, too. Older cables may diminish performance, and with NEXTGEN TV's support of 4K Ultra HD (potentially 8K), faster refresh rates, increased data transfer and more, you'll want to make sure you have high-quality cables that can support those features. This RG6 quad-shield coax cable, HDMI 2.1 8K cable and Cat6 Ethernet cable are designed for peak performance and can ensure your setup is compatible with the new 3.0 standard.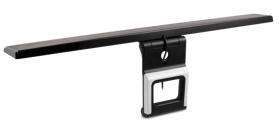 In the future, cable companies may be able to offer NEXTGEN TV, but for now, you'll need to rely on an over-the-air antenna. And, since we're talking about upgrades, this innovative indoor antenna can add some drama to your home theater space with its built-in TV backlight. The antenna mounts securely to the top of your TV while the bias light bounces off the wall behind it. When the room is dark or dimly lit, the bias light enhances picture quality and helps to reduce eyestrain. Additionally, the ambiance created by the backlight is perfect for movie night!

Where is NextGen TV available?
As of this post, NEXTGEN TV is currently available in 43 U.S. cities, including 161 channels and reaching 35% of U.S. households. Visit watchnextgentv.com or atsc.org/nextgen-tv/deployments to see if your area is included. It's been available in South Korea since 2016 and currently reaches 70% of the population.
If you're not ready to commit to NEXTGEN TV just yet, no worries. Stations will continue to broadcast using ATSC 1.0 alongside NEXTGEN TV for five years after they've transitioned to the new ATSC 3.0 standard.