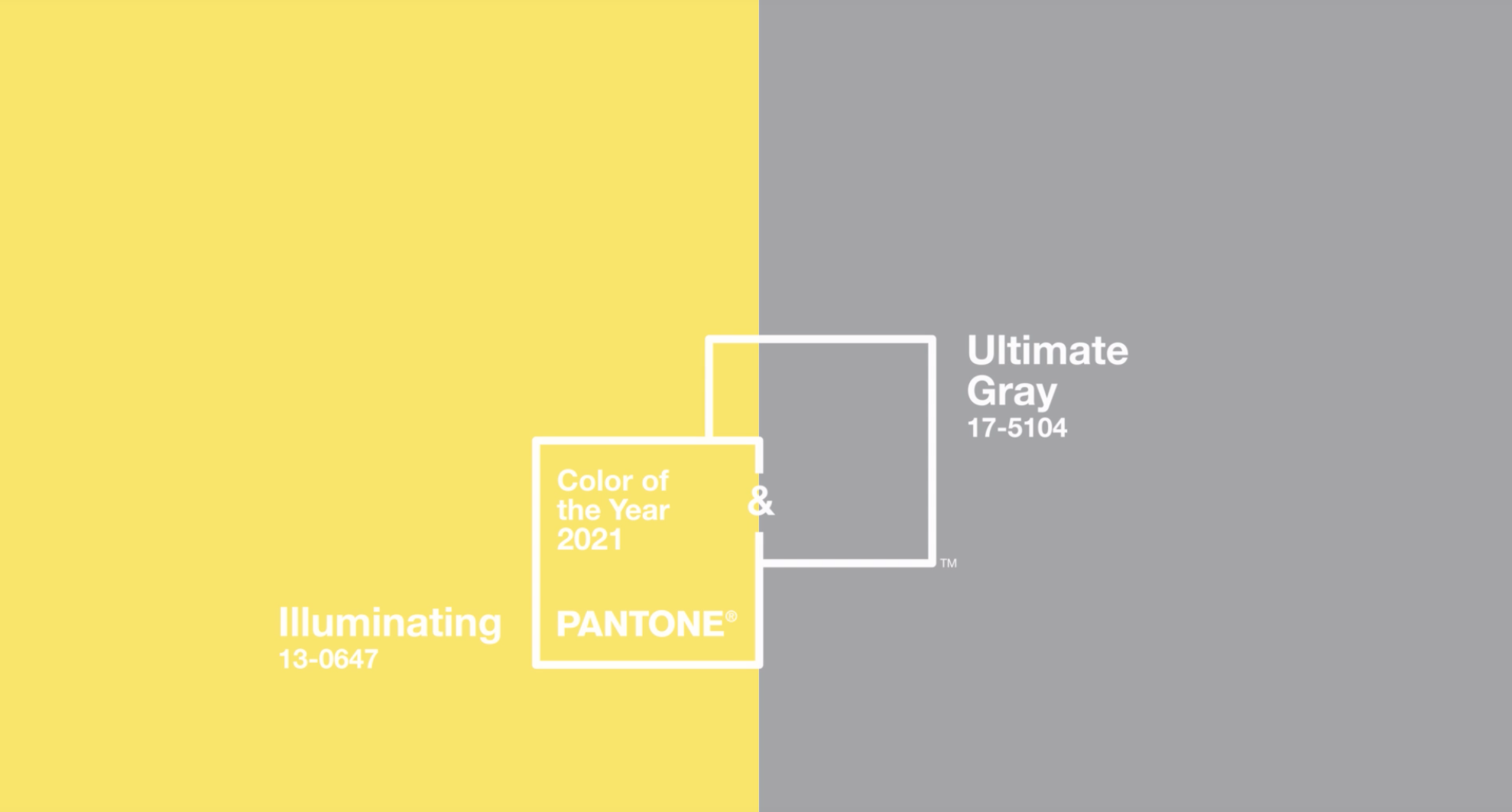 Image Credit: Pantone Color Institute
Last year, the Pantone Color of the Year was classic blue. We have high hopes for this New Year, which explains why Pantone chose not one but TWO colors for their Pantone Color(s) of the Year for 2021. Ultimate Gray is a subtly sophisticated and sturdy standalone shade while Illuminating offers a warm, contrasting glow that exudes confidence and vibrancy. If you're a techie looking to surround yourself in these color schemes, here are some current products that guessed the trend ahead of time.
ultimate gray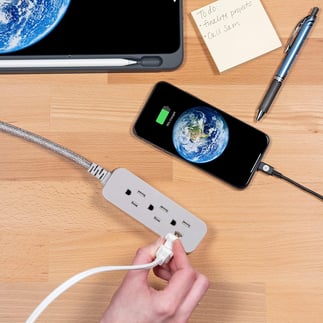 There are a ton of cool electronics out there in a gray finish. These products match well with traditional bright white aesthetics that are used in wallplates, cords, receptacles and appliances.
Extension cords aren't usually aesthetically appealing, but this power strip features a gray exterior and braided cord that not only helps to reduce tangles but also compliments existing décor. You can also color-coordinate with some gray USB-C to Lightning™ cables for your new iPhone 12.
Our cute gray cube taps plug into a standard duplex receptacle and offer adapter-spaced outlets for bulky plugs. If you need more outlets for your wall, here's a Philips 6-Outlet Wall Tap. For Qi-compatible devices, check out this gray wireless charging pad. Simply place your device on the charging pad for easy, wireless power.
Whether it's an extension cord, USB cables or an outlet adapter, there are tons of great electronics in appealing shades of gray. But there is more than one Pantone Color of The Year, so what about yellow?
illuminating yellow

Finding high-tech items in a bright yellow finish may be difficult, so why not look into some color-changing options? LEDs allow you to change the hue of your device to match the trends from year-to-year.
Color-coordinating your tech to match your personal style is easy with a Color-Changing Universal Remote. Whether you want to match the season, your décor or your favorite color, this 4-device remote features five LED backlight color options so you can change it up as often as you'd like.
Color-Changing Café Lights can also empower you to style your home with the latest trends year after year. These lights come with a wireless remote so you can easily switch colors and themes for holidays and special occasions. The options don't end there, these Enbrighten nightlights also have color-changing features. No matter your preference, there will always be a hue for you.
.
THE NEXT TIME YOU'RE IN THE MARKET FOR A NEW TECH GADGET,
DO SOME EXPLORING

TO FIND THE PRODUCT THAT PERFECTLY SUITS YOUR STYLE AND DESIGN!