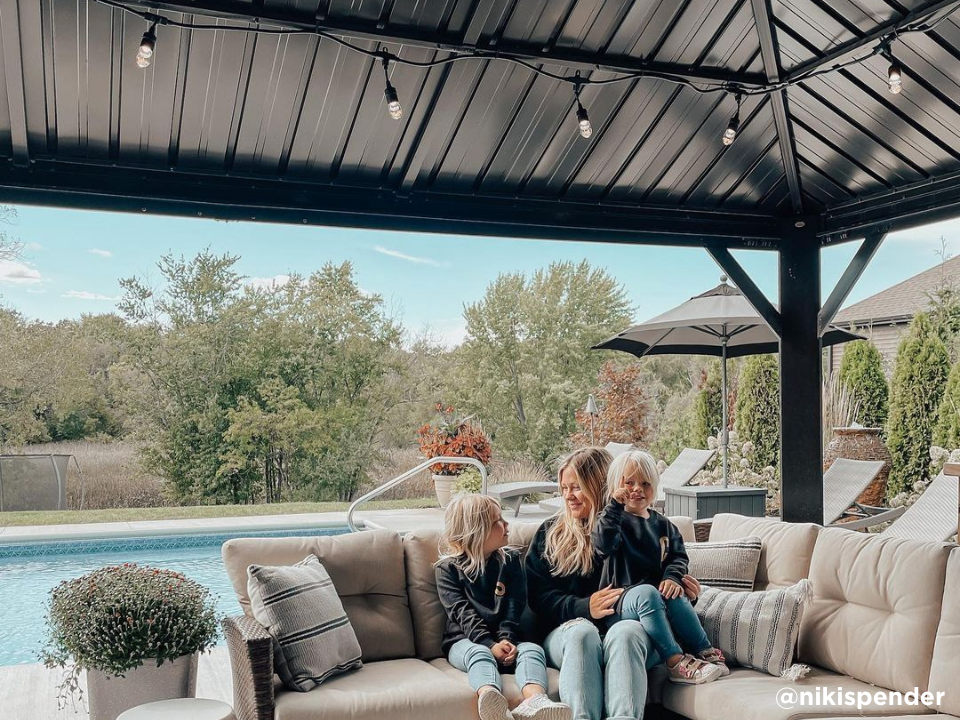 Everyone loves a good set of outdoor string lights to enhance the ambiance of their space. Our Enbrighten Wi-Fi Color-Changing Café Lights take things to the next level. With over 62 color modes, thousands of color combinations, and the simplicity of the Enbrighten App, these Cafe Lights are the perfect addition for nearly any occasion or location.
But what works best for you? If you're still looking for inspiration on how to incorporate Wi-Fi Café Lights at your home, here are some examples of how our creators used them to enhance their space.
"I Can Do Anything"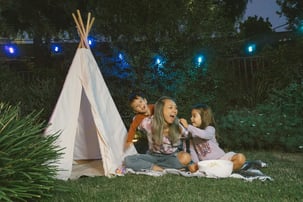 If you're looking to add a little magic and wonder to your backyard for the kiddo's then look no further. With just the tap of a magic wand (A.K.A. the Enbrighten App), you can simply set and change color modes of your Café Lights to just about anything you can think of!
Click here to see how the simplicity of changing color modes through the app made Tiffanie Anne's (@tiffanie.anne) daughter feel like she was a magic fairy that could do anything!
Instant Seasonal Decor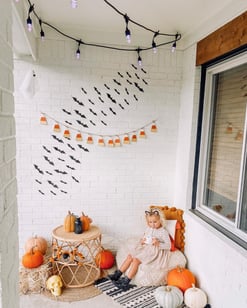 When you have our Wi-Fi Café Lights up year-round, you immediately have something to work with for your seasonal decor.
Within an instant, you can change the color combinations displayed on your lights and immediately decorate for any holiday!
Anne Cole Howell (@annecolehowell) used their cafe lights to help add a spooky feel to their porch during the fall and Halloween season! Their fun fall decorations were taken to the next level when their Wi-Fi Café Lights were set to a mysterious purple glow!
However, Halloween isn't the only Holiday these lights are perfect for. Click here to take a look at how @perkinsonparkway on TikTok used her Wi-Fi Café lights to change up and customize their decor for every season!
Get Nice And Cozy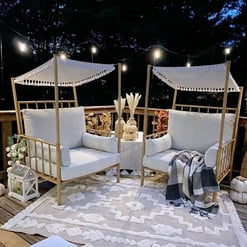 Perhaps you're looking to make a dreamy oasis on your back porch. Emily (@shorelycozy) did just that! Who wouldn't want to curl up with a book or a big cup of cocoa in this dreamy oasis?