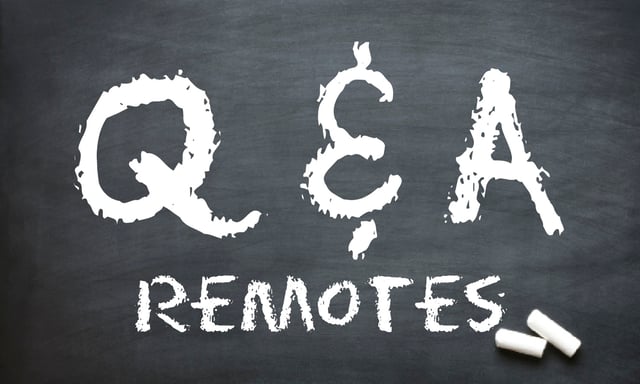 Do you have a remote for every device in your home entertainment system? Why not simplify your life with one remote? With GE Universal Remotes, you can! Universal remotes may seem tricky, but here at Jasco we know remotes and sell millions every year. Reading this Q & A session will simplify any and everything remote-related.
Q: What are common devices that people use remotes for?
A: You can use your universal remote with almost anything connected to your TV. You can control your Blu-ray, DVD, VCR,DVR, cable box, satellite, digital converter box, streaming devices and more.
Q: How many devices can my remote control?
A: It depends! There are a variety of universal remotes that can control different numbers of devices. For example, this remote controls 6 devices whereas this remote controls 4, which will control all of your essential devices: TV, cable/DVR, sound bar/stereo, and a streaming device! When looking for a universal remote choose one that will accommodate however many devices you need to be able to control.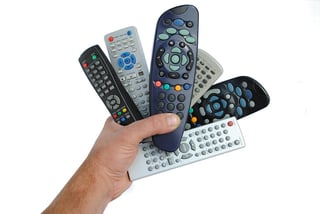 Q: My universal remote will control the basic functions of my TV but will not do other functions my old remote did. How do I fix this?
A: Sometimes the first code that "works" with your remote may operate only a few functions of your device. There may be another code in the code list that performs more functions. Try other codes from the code list for more functionality.
Q: I have tried all the codes for my device, as well as code search and still cannot get the remote to operate my device. What do I do?
A: Universal remote codes change every year depending on the most popular models on the market. If you have tried the codes listed on our site and "code search" and have been unable to lock-in a code for your device, this means a code for your model is not available in this remote.

A: Follow the 5 steps below:

Step 1: Locate the model & version sticker. Open the battery compartment, remove the batteries and locate the sticker containing the model number.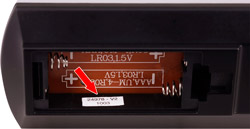 Step 2: Identify the version. Make a note of which version you have and replace the batteries and cover. A version 2 through version 4 remote will have a "V2" to "V4" after the model number. All other sticker configurations will be a Version 1 remote.
The code lists are not interchangeable.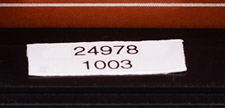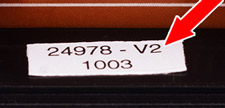 This is a Version 1 Remote This is a Version 2 Remote
Step 3: Download the code list for your version.
Step 4: Download the instructions for your version.
Step 5: Program your GE Universal Remote using the correct code list and instructions.
Q: How do I perform a Direct Code Entry for my remote?
A: Follow the 7 steps below.
Locate the Remote Code for your device.
Manually turn on the device you wish to control.
Press and hold the SETUP button until the red indicator light stays on (approximately 4 seconds) and then release.
Press and release the desired device button on the remote (TV, DVD, SAT, AUX). The red indicator will blink once and then remain on.
Enter the first 4-digit code found in the code list.
Point the remote at the device. Press the POWER button if the device turns off, no further programming is required. If the device does not turn off, return to step 3 and use the next code found in the code list.
Repeat this process for each device (for example TV, DVD, SAT, AUX)
Q: When I change the batteries in my device will I have to reprogram it?
A: Fortunately you don't! The code saver feature allows up to 10 minutes to change the batteries in the remote without losing codes. For even more information on Universal Remotes watch this video.