Mother's Day gifts under $50 that will simplify her life
Mother's Day is just around the corner! (May 10th, just in case you weren't sure). Finding a gift for that perfect woman who has always been there for you can seem like a daunting task at first. Especially for those moms who seem to either have everything already or have extremely picky taste. Worry not, finding a gift your mom will appreciate is easier than you might think.

The best thing you can do is just simply use your knowledge of your mother's interests, daily routine, and hobbies/activities she enjoys. It may be tempting to go overboard and get an elaborate gift she doesn't really need, or to take the easy way out and choose a bouquet of flowers and a card…again.

A better option for your mother and your bank account is finding a more practical gift that not only fits within her interests, but also does what every mom ultimately wants - to simplify her life! Show your mom how much you appreciate her with a mother's days gift that she will actually appreciate - and use. These types of gifts don't have to be boring either. Here is a list of functional, yet modern and creative gift ideas for your dear mother this year. All of these Mother's Day gifts can be found right here on jascoproducts.com as well as most major retailers like Target, Walmart, Home Depot, Lowes, Newegg.com and Amazon.com.
5 smart gifts for mom under $50


#1 ) The trendy gift to help mom escape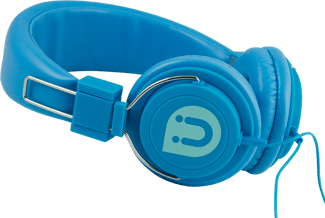 Über Premium Headphones
If you can't afford an extravagant getaway for your mom, give her the next best thing to help her escape…premium on-ear headphones! Forget plain and boring headphones, Über Premium headphones are the perfect fit for her bright personality with fun, bold colors! Über headphones are stylish, comfortable and a way for mom to escape the chaos around her, at least for a moment. Throw in an iTunes or Amazon gift card so she can listen to her favorite tunes her newest audio book. More available on Amazon starting at $17.99.
#2 ) The stylish gift for gadget-savvy moms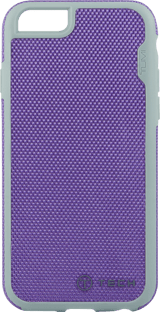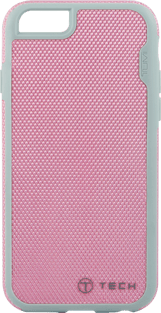 T-Tech by TUMI Phone Cases
Stylish, modern, and protective. Everything your mom will appreciate for protecting her phone. The T-Tech by TUMI phone cases offer the perfect balance between style and function for one of the most important accessories she carries by her side everyday. The case's signature ballistic nylon materials are super classy and unique while also lightweight, impact-resistant and flexible. Your mom will appreciate the slim fitting case that isn't bulky and easy to slide in and out of pockets or purses. See more available on Amazon.

#3 ) The efficient gift for economical moms
If your mom is a penny pincher, she will definitely appreciate you helping her save those wasted dollars from lights left on around the house. Digital timers are easy to set, and many don't require with any wiring and just plug right into the outlet. In addition to saving money, timers will also help your frugal momma by reducing the home's overall energy usage, which will help her light bulbs last longer too. Setting automatic timers can also deter crime by creating a "lived in" look. GE branded SunSmart™ Digital timers can auto-detect sunrise and sunset times and be programmed for custom times that fit the family's schedule day and night. With wireless digital timers, your mom can set it and forget it, so she can spend more time learning other money saving hacks! Buy it now at Home Depot for $24.98.

#4 ) The functional gift for organized moms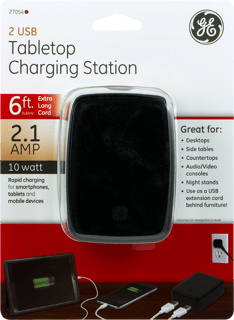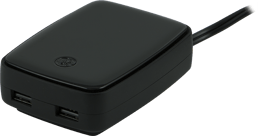 The average household has about 4-5 USB powered devices. If your mom has a love for keeping everything in her home neat and organized then she will be definitely be a fan of the GE branded Tabletop Charger with 2 USB ports. This re-locatable desktop charging station is great for keeping that cords nest out of site and eliminates the battle over the wall outlets for charging everyone's devices. The 2 USB Tabletop Charging Station is the perfect solution for charging multiple devices in her room next to the bed or at her desk in the office.
Buy it here online for $19.99
.
#5 ) The thoughtful gift for sweet mothers


What is better than giving your mom safety and peace of mind? That is a tough one to beat. We recommend starting with the GE Choice Alert Alarm system. This is a completely wireless alarm system that doesn't require any advanced installation or annual contracts, just instant protection and peace of mind. With monitoring for up to 16 distinct areas, the GE Choice Alert is an easy-to-install and inexpensive way to build a custom wireless alarm system that fits your mom's specific needs. Sensors are available for motion detection, doors, windows, gates, water leaks, garage doors and even medicine cabinets. There are also options for add-on accessories like the
portable keychain remote
she can attach to her keys or keep in her purse to easily arm/disarm her Choice Alert system or hit the panic button up to 100 feet away.
Get the Starter Kit now from Amazon for $33.28
.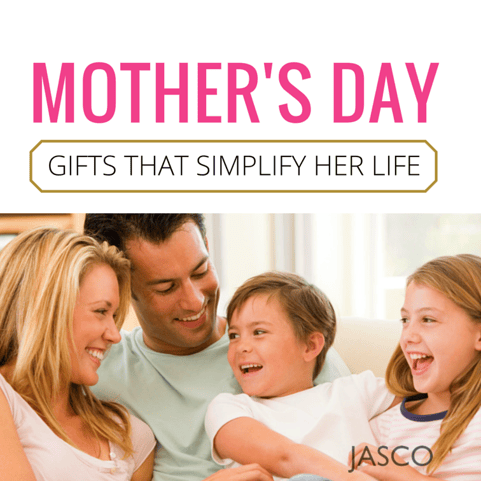 See why millions choose GE branded products for their home and mobile needs!

Click Subscribe for exclusive deals, updates and news straight to your inbox: