Night lights in our home matter. They are important. Night lights are often an integral part of getting into the evening groove. From a kid's bedtime routine, to the quality of actual light to promote healthy sleeping patterns – all is essential. But it doesn't have to be boring! Getting to bed can be fun and entertaining for everyone.
The new Motion Projectables promote just that. Lights slowly drifting across the ceiling for a calm, soothing effect ultimately encourages droopy eyelids and exciting dreams with just the right amount of light to stimulate sleep.
These Motion Projectables feature two different scenes, the Space Nebula and the Aurora Borealis, AKA Northern Lights, two of the world's most popular phenomenons.
Here's the back story on the Space Nebula and Northern Lights. A nebula is a massive cloud found in space which is made up of dust and ionized gases. These dust particles and gasses create stars. All that to say…it looks really, really cool and to witness a nebula is a very spectacular event.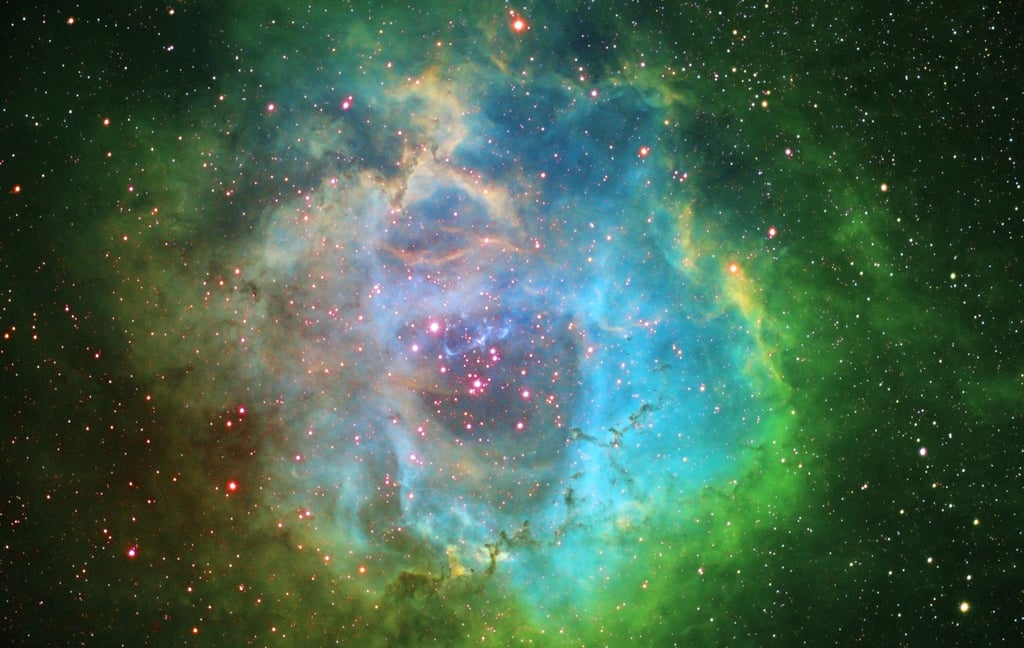 Space Nebula
Everyone has heard of the Northern Lights. The Aurora Borealis is a naturally occurring light that is only seen in high altitudes like the Arctic and Antarctic regions. This phenomenon appear when electrically charged particles from the sun enter the Earth's atmosphere. Usually people in Denmark, Finland, Iceland, Norway and Greenland have a pretty good view of the Northern Lights.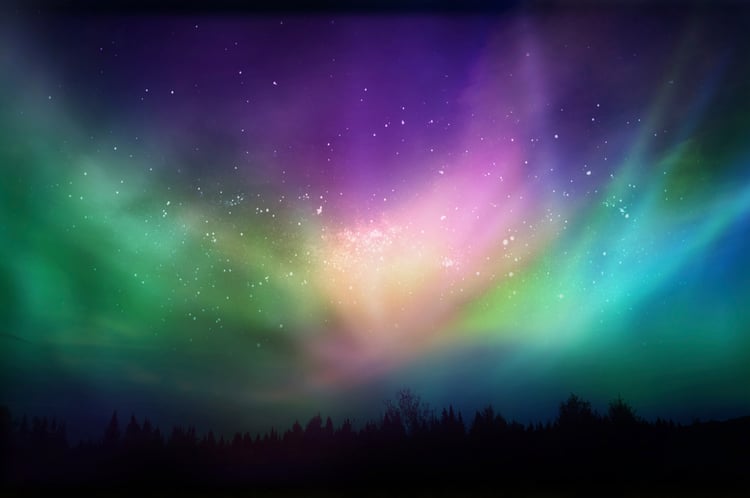 The Northern Lights / Aurora Borealis
So what about those who don't live in the Arctic regions? How can we see these lights? Motion Projectables! These night lights take the colorful light effects straight from the sky and project the images onto your ceiling or wall.
These night lights are always versatile in the fact that they are not only comforting, but also cost-effective by housing LED lights that use less heat and ultimately cost only pennies a year to operate. And pennies a year is what we like to hear! BONUS - These LEDs also provide a long life so there is no need to worry about getting a new one every other month or even year!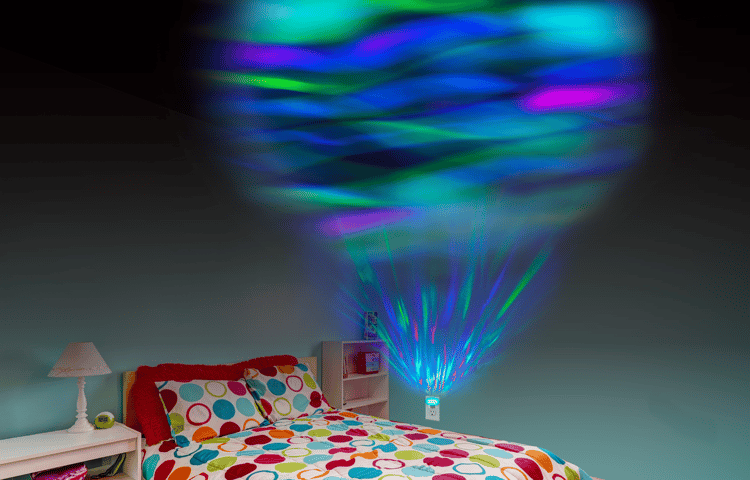 Another key feature of the Motion Projectables is the light-sensing technology. Just plug it in and let it go to work. These night lights project slow changing effects across the ceiling of the Space Nebula or the Aurora Borealis and will automatically turn on at dusk and off at dawn.
Key takeaways from the Motion Projectables:
Space Nebula and the Northern Lights slowly move across a ceiling or wall to help promote sleep.
LEDs are good! They have a long-life and are energy-efficient.
Light-sensing technology means you never have to worry about turning the night light on and off.
Motion Projectables mean getting to bed is now fun!
Learn more about the Space Nebula Motion Projectable and the Aurora Borealis Motion Projectable and other fun Projectables night lights right here on the Jasco's website.
---