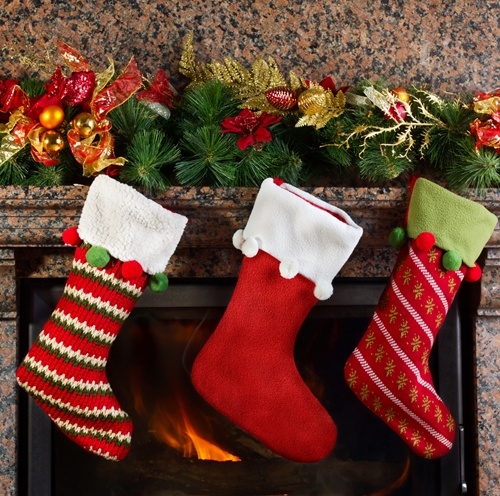 Let's face it: The holidays can be a stressful time. As much as we enjoy the company of friends and family, there's a lot of planning that goes into this season. From decorating, to traveling to finding the perfect gifts, sometimes we have so much to do during the holidays, it can be difficult to actually take a moment and enjoy them.
According to the National Retail Federation, online shopping has also changed the way Americans prepare for the holiday season. E-commerce events like Cyber Monday bring in billions of dollars in sales each year. A NRF survey estimated almost half of holiday shopping will be done online in 2015, with the average consumer purchasing 46 percent of their gifts on the web, up from 44 percent last year.
Luckily, online shopping can offer a quick and low stress way to purchase thoughtful gifts for your friends and family while skipping the chaos of department stores. You can also find a lot of last-minute online sales and deals still going on just days before Christmas. Make your holiday shopping much easier this year by taking advantage of online sales and ordering these stocking stuffers for the whole family.
For the younger kids
"Toys and items featuring characters from Disney and Marvel movies are expected to be highly sought after."
Toys and items featuring characters from Disney and Marvel movies are expected to be highly sought after during this holiday season. That's not too surprising considering the string of popular films Disney and its subsidiaries Marvel and Pixar have released in the last year. Even though it was released two years ago, Disney's "Frozen" is also still a favorite with the kiddos, and toy retailer Toys R' Us is expecting "Frozen" items to be popular again this year.
Adding a Projectables night light featuring your kid's favorite Disney, Nickelodeon, DC Comics or Marvel character can be a fun way to brighten up their holiday. With long-lasting LED bulbs, Projectables can offer the soft and comforting glow of a night light while also displaying images from popular children's shows and movies on your the wall or ceiling.
(BONUS TIP: ALL DISNEY, MARVEL, DC COMICS AND NICKELODEON PROJECTABLES ARE ON SALE NOW UNTIL CHRISTMAS ON JASCO'S ONLINE STORE.)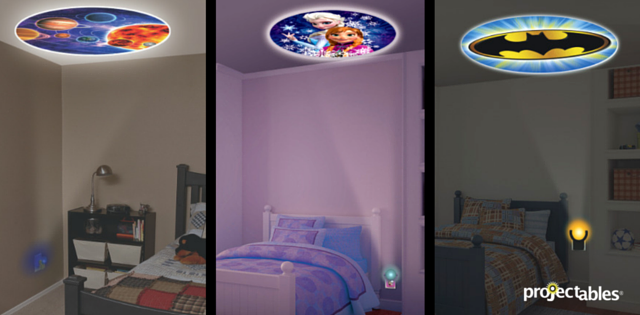 For the teens
The holidays can mean a lot of travel time. According to AAA, last year 98.6 million Americans traveled 50 miles or more from home during the year-end holiday season. Falling gasoline prices meant more travelers ventured by car last year, a trend likely to continue in 2015 and one which can prolong traveling time.
As many parents know, traveling with a teenager can be a bit of an added challenge. Teens enjoy independence and often crave privacy, something you can't really have when crammed into a car with your family. Über Earbuds make a great stocking stuffer they will appreciate on the drive back home or later on during homework time. They'll enjoy the freedom to control over their own entertainment and block out Dad's radio selections with their favorite music or podcasts during holiday travels. Uber Earbuds are available in a variety of fun colors and allow teens to express their personal style. Even better, all earbuds are 10 percent off now through Christmas. So go ahead, throw them in their stockings. You can never have enough earbuds to use with your phone, tablet or laptop!
For the adults
For better or worse, smartphones are an increasingly big part of our lives. A report from Digital Trends found the average American spends 4.7 hours every day using a smartphone, with adults ages 25-54 having the highest usage.
Help your loved ones protect their mobile devices by stuffing their stockings with polycarbonate T-Tech protective phone cases. Dual molded polycarbonate/TPU plastic cases are lightweight and highly durable, and cases made from this substance have been tested and rated the most protective smartphone cases by tech review sites like Freshly Techy. Flexible, impact-resistant T-Tech cases are also available in a variety of colors to accommodate your loved one's personal preference.
Not only do you want to help them keep their devices protected, but also keep them charged and connected. If your family got a bunch of electronics for Christmas this year, a USB charger is a practical gift that makes a great stocking stuffer! But you don't want to give them just any USB charger. You want something that is more powerful than other USB chargers, like the GE Wrap-n-Charge series with Ultra Charge technology for up to 40 perfect faster charging. These multi-port USB chargers with built-in cable management solve four major problems created by other wall chargers: lack of power, lack of ports, slow charge rates and exposed cables.