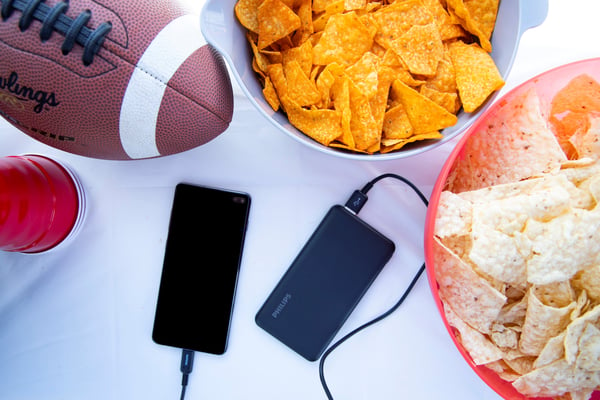 The best tailgate setups require more than burgers, hot dogs and a cooler full of beverages. It needs to look great, function and provide a place to have a good time. Fortunately, creating your pregame paradise is easier than you think. Covering a few key categories guarantees your team spirit stands out and makes you the talk of the tailgate.
Power play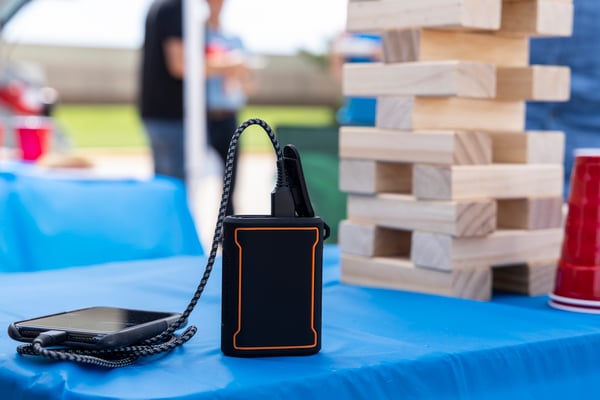 When you're floating in the middle of a sea of pavement, it's always a good idea to have as many power sources as you can. Portable generators are great sources of power for your larger electronics like TVs, refrigerators, etc. But being tethered to a humming gas engine when you need a few bars on your phone isn't always the best solution. If you downloaded your tickets to your phone or want a quick score check, battery packs are slim, mobile and high-powered ways to charge your devices. If your crowd is a rowdier crew, consider a battery pack with impact and water resistance. Extra-long USB cables are a great way to connect to your battery packs without having to exit your lawn chair to check your phone.
Are you not entertained?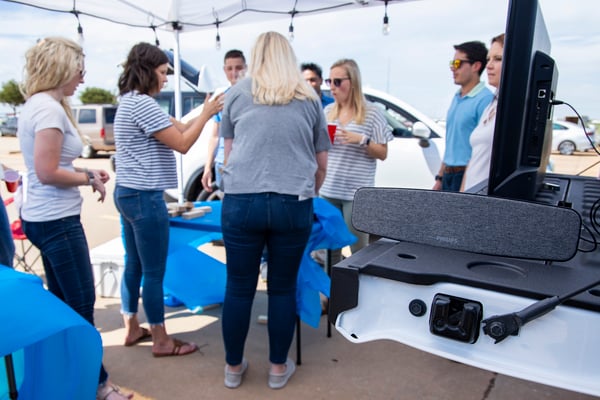 Hooking up the TV is the most crucial task of any tailgate. You'll need a few essential items to make sure the game comes on without a glitch. To access over-the-air channels, like NBC, ABC, CBS and Fox, all you need is a digital antenna. Some antennas come with everything you need to connect it to your TV, but an extra coax cable is a safe bet to extend reach. If you're trying to get ESPN or your favorite sports network with a portable satellite dish, you may also need HDMI cables, AV cables or a splitter to complete your setup. Pair your TV setup with a universal remote, and you're ready to cheer on your team!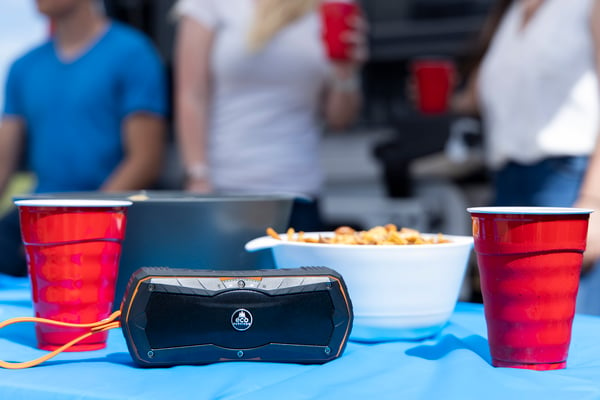 But a great tailgate consists of both sight and sound. When you need to bump the tunes or blare your school's fight song, a portable Bluetooth speaker really helps start your tailgate. With a wireless speaker, you can sync your phone and control the music while you're flipping burgers at the grill.
Light up the scoreboard
Any experienced tailgater knows the sun often sets long before the game ends. And when you're in the midst of the festivities, the last thing you need is something as trivial as the rotation of the earth slowing you down. While the glow of the television can only get you so far, there thankfully has been a surge of awesome lighting trends that make it possible to continue the party no matter how long the game lasts.
Far and away the most recommended lighting items you can bring to your tailgate fiesta are the ever-popular LED string lights. Hanging these easy-to-use beauties on your truck, tent or pavilion is a fantastic energy-efficient solution. Through color-changing options and preset modes, you can even let your team colors shine.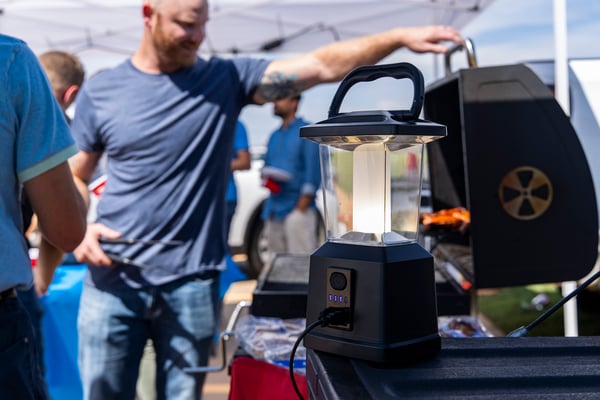 For more of a low-key lighting solution, a plethora of versatile LED lanterns guide your way. Multifunction versions feature invaluable USB charging capabilities and are the perfect work-light when it's time to pack up for the evening.
Shop All Tailgate Tech
Guest writing contributions by Julia Mattera, Brad Halverson and David Reece.*