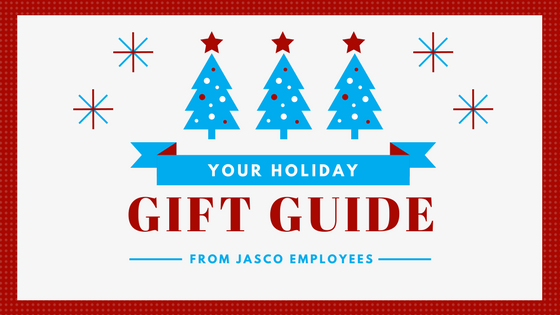 Finding a gift that is cool, useful, and affordable is no easy task. From fun electronics, to trendy tech, to the latest fashion - the possibilities for your list are never ending! According to the Consumer Technology Association, approximately 68% of adults plan on buying some sort of technology gift alone.
It's even harder to narrow down your wish list when you work for a company that makes a ton of innovative products. We asked a few Jasco employees to share what Jasco items are going to be at the top of their lists this year. After much deliberation, here are the top product picks our team members said they wanted the most for Christmas. We hope this Jasco Holiday Tech Gift Guide helps give you a little Christmas list inspiration!
Kearsten Howland: Smart Home Devices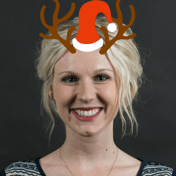 You know you're getting older when your Christmas list is filled with more and more practical wants and wishes and fewer "fun" gifts. This year, I'm all about products that can actually make my life a little easier. That's why smart home products are at the top of my Christmas list. What I love most is the fact that smart home products are both practical and fun! With a few Z-Wave Sensors and Smart Switches I'll not only have a house filled with the latest smart home technology that is fun to use, but I'll also be saving time and money on utility bills all year long. Since I already have an Amazon Echo and a SmartThings Hub, my smart home wish list is filled with GE Z-Wave products to add around my house. First on my list is a Portable Motion Sensor and Enbrighten Smart Bulbs in my utility room so the lights automatically turn on when I walk in with a handful of laundry or groceries and turn off automatically when I've left the room. Additionally, the Outdoor Smart Switch is another must-have to automate my outdoor café lights to turn on and off each night. Smart home gifts for the win this Christmas!
Jenni Fredrickson:
Enbrighten Seasons Café Lights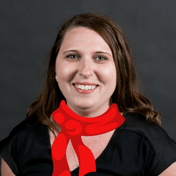 Each holiday season, while I'm making my wish list, I feel the need to balance sensible, useful ideas with fun, whimsical or creative items. And ultimately I end up with another pair of reindeer socks from my mother. While cute, and technically sensible, they will never be worn again after January, because- let's face it- no one wants to get caught wearing Christmas socks in April. So this year I've added Enbrighten Seasons Color-Changing Café Lights to my Holiday wish list. With color changing LED lenses I can control with the remote, I can use my gift to bring some festive cheer to my favorite spot with red and green lights in December and enjoy all the other available color combinations for the rest of the year.
Sara Powers: Durable Portable Battery Pack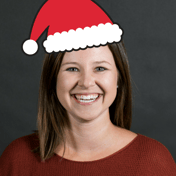 If there are three constants in my life they are that 1) I break everything 2) my phone is somehow constantly at 4 percent and 3) my purse is a black hole that consumes everything in it. So this year when I was thinking of things to put on my Christmas list the EcoSurvivor Durable Battery Pack was the first thing that came to my mind. This battery pack provides charging on-the-go, is "Sara-proof" (as my friends would call it), and it has a built-in flashlight. This means that I can't drop the battery pack and break it, my phone will always be charged, and I can use the built-in light to find things buried in my purse! What's even better about this portable battery pack is that it's an EcoSurvivor product, which means 50% of net proceeds will be donated to help end the world water crisis. So not only does it help me out by charging my phone, it saves lives around the world by helping provide clean water to those in need.
Ronald Cifuentes: mySelectSmart Wireless Lighting Controls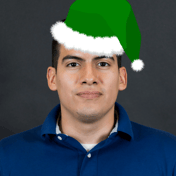 A gift I would love to receive, as a recent college graduate living in an apartment, and on a budget (thanks to student loans I may or may not have needed), would be any of the GE mySelectSmart Wireless Lighting Controls. There are several different types of controls and sensors to choose from. These affordable wireless lighting controls are quick and cost efficient ways to automate the lighting or small appliances in your home without any permanent installation, or need to purchase other pricey devices (such as a hub). The easy, non-permanent installation makes these controls perfect for me, and anyone else who is wanting to create a "Smart Home" in a home they are renting.
Katie Davis:
Color-Changing LED Night Light Decor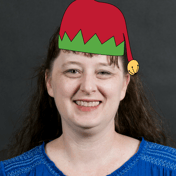 I love holiday decorations. The beautiful fall leaves that surround centerpieces, the enchanting smell of pine trees decorated with ornaments and lights, beautiful string lights lining the bushes – the list goes on. But as much as I enjoy all that, I am super lazy when it comes to decorating my own home. So I like to find objects that can be used for various occasions year round, and that don't take a lot of effort to set up. That's why I have the GE Color-Changing LED Night Light high on my list this year. I can use the night light for all occasions, or let it cycle through the colors for a charming light show. I can set red for Valentine's Day, green for St. Patrick's Day, orange for Halloween, or place a couple around the house for even more splashes of holiday color, like red and green for Christmas, blue and red for Independence Day, and any other combinations that I like. For a slacker like me, this is the perfect decoration piece.
Cari Anne Cashon: Cordinate Designer Extension Cord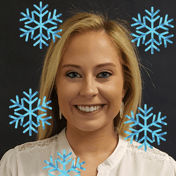 The Cordinate Designer 10 ft. charging extension cords with surge protection are the perfect holiday gift for me this year because they have such a practical use and an even better design! I constantly need to charge my laptop, tablet, or phone, but also want my cords to add an attractive touch to my room décor. The Cordinate items charge and power, while adding to the aesthetic of a room. They are perfect for anyone looking to add a special touch to everyday necessities!
Stephen Teafatiller: EcoSurvivor Bluetooth Speaker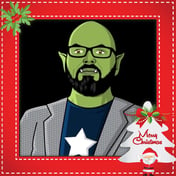 This year I've asked Santa for the EcoSurvivor Bluetooth Speaker. I travel often and this Bluetooth speaker would give me the ability to listen to my favorite music while on the road, and also charge my device while listening by using the USB port to access the built-in battery for charging. Another reason I have added the EcoSurvivor Bluetooth Speaker to my holiday wish list is because I enjoy spending my free time in the garage making upgrades to my project car or just tinkering on household repairs, and I believe it would make a great addition to my toolbox. This speaker is tough, durable and can also withstand impact and vibrations that may occur while in the garage. This speaker would also be perfect for backyard barbecues, late nights by the fire pit or camping out in the middle of nowhere while taking in nature's splendor.