Deck the halls with boughs of holly...and mistletoe, wreaths, garlands, candles, stars, tinsel, dancing Santas, plastic reindeer, and lights, lights and more lights!

The winter holiday season is a popular time to dress up the home and yard with fun and festive decorations. And nothing says "Christmas" like a beautifully decorated home.
However, for every giggle or gasp of awe that comes with a well-decorated house, there's also additional costs and responsibilities. For one, many holiday decorations require electricity and that can put an increased burden on your electrical bill. There's also the possibility that your neighbors might not appreciate your holiday light show as much as you do. Before you deploy your decorations, consider these energy-saving and conflict prevention tips.
Limit your hourly usage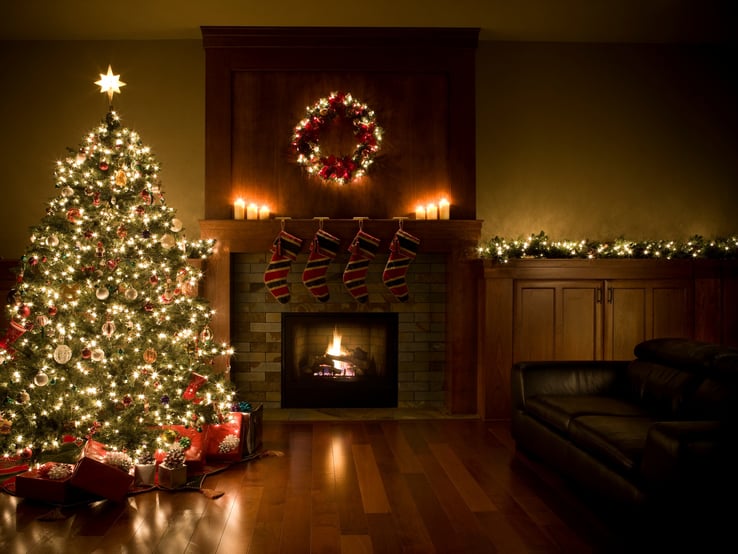 Many of us hang up our holiday lights and other electronic decorations and don't give much thought to our energy usage. But according to calculations made by Gizmodo, decking out your house like the Griswold's in "Christmas Vacation" can actually cost you as much as $686 per hour.

Of course, more modest decorations have less outrageous energy usage. Using decorations with LED bulbs can further reduce that cost. However, even if you limit your decorations or opt for energy-efficient holiday lighting, you could still be wasting energy and money by having them run 24/7. As the U.S. Energy Department noted, there's really no need to run any lights other than in the 8 hours during the evening when it's dark enough to appreciate their glow.
Using digital timers allows you to automatically turn off the lights during daylight hours or create your own customized "on" and "off" times for your seasonal decor. Programmable timers allow even more flexibility: For example, you may want to schedule your indoor decorations to switch off when you go to sleep but set your outdoor decorations to remain shining a little longer each night. Timers also allow you to easily follow any neighborhood association rules that might dictate a "lights out" time for decorations without a second thought.
Practice proper holiday lighting etiquette

Though the holidays are meant to be a fun and cheery time of year, they aren't without conflict. It's never a bad idea to begin by chatting with your neighbors about your decorating plans. You want to make sure any noise or light you're creating isn't ruining their holiday season or disrupting their lifestyle. Your lights could be shining right into their bedroom as they're trying to sleep or your mechanical dancing Santa could be causing their dog to bark nonstop.

Often there are easy compromises that can be struck with a little communication. For example, you may agree to turn the outside decorations off after 12 pm or to take the lights down no later than 12 days after Christmas. Make it easy on yourself and use an outdoor timer so you don't have to remember to keep turning the lights on and off every night. Using an outdoor timer with preset times makes it easy to set your lights to automatically turn on and stay on from 5 pm to 12 am every night with a push of a button. View the conversation as an opportunity to get to know your neighbors better. You may even end up organizing some holiday activities together.

Remember safety first
One last thing to consider before you break out all those decorations is the safety of your family and your neighborhood. You should be on the lookout for warning signs that you've created an electrical overload. If you switch the decorations on and your overhead lights dim, you've created a problematic situation.

Before plugging in any decorations, be sure any valuable electronics are plugged into surge protectors. An electrical spike or surge, such as one caused when a circuit flips, can be damaging to electronic gear like laptops and televisions. If your decorations do blow a circuit, the surge protector will protect your valuables from the power surge.
---
Need ideas for gifts or unique stocking stuffers? Check out the ultimate holiday gift guide for deals for the whole family.

---