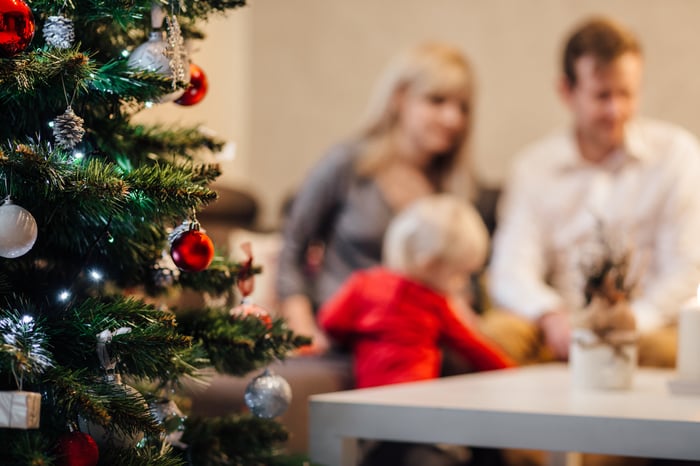 'Tis the season for giving, so why not take care of your entire shopping list in one stop? The madness of shopping for the holidays is made a bit easier with each passing year as online sales keep increasing. According to Adobe Analytics holiday forecast, online shopping this season is already up 17.5% compared to last year. Before you bare the cold and set out on foot, we've put together a gift guide for kids of all ages, DIYers, tech enthusiasts and the outdoor adventurers in your life. Start and finish your holiday shopping early and straight from home so you have more time to bask in the most joyous time of year.
Stocking stuffers for kids
Stockings over the fireplace have long been the thrilling preamble to the joys of Christmas morning, and this holiday season should be no different! The bright, smiling faces of your kids will shine all the more when they reach inside their stockings to find fun night lights that outshine their expectations. Cute or cool, function and fashion, soothing but exciting; these modern night lights have it all!
Our top picks: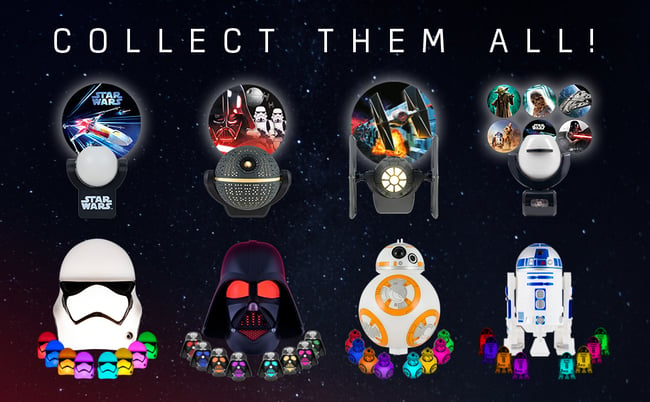 This ridiculously cool and officially licensed Star Wars night light emits eight vibrant selectable colors, turns ON/OFF automatically at dusk and dawn and is part of an ever-expanding collector's set!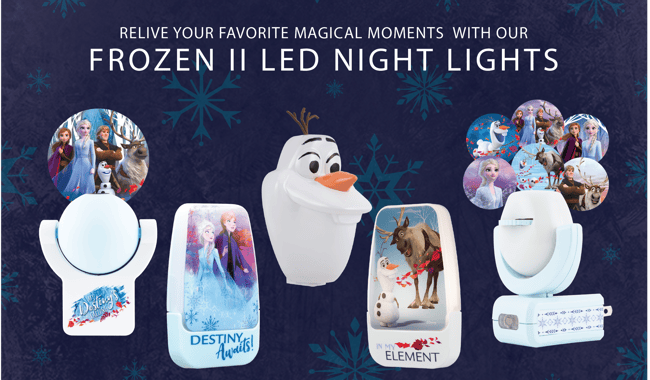 You couldn't ask for a more charming gift than the Frozen II Projectables night light, and with six projected images from the magical sequel, neither will your kid!
Entertainment for students
Ahh, winter break – a time for teens and college students to reconnect with family, snooze without limits, raid the fridge, and binge-watch favorite shows and movies to their hearts' content. What better way to surprise them this Christmas than to give them complete control over their electronics? These innovative and trendy gift ideas are sure to be a hit.
Our top picks:
The Philips Universal Companion Remotes for Amazon Fire TV and Roku Streaming Sticks securely house compatible streaming remotes and control up to four other devices, such as Blu-ray™/DVD players, sound bars and more, giving you complete control in one handheld remote.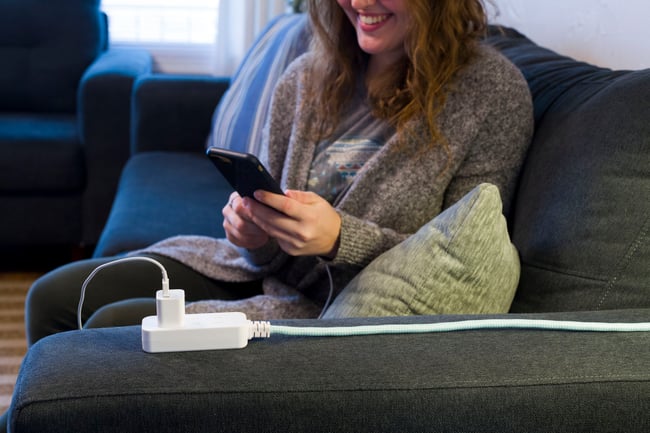 Power and protect electronics in style with Cordinate surge protectors and extension cords, available in a variety of colors as well as USB, polarized and grounded outlet configurations.
Tech for DIYers
For the person on your list who can't get enough of the latest technology and loves doing projects around the house, home automation devices are the ideal option. Creating or expanding a smart-home network is easier than ever with a diverse selection of in-wall and plug-in devices. Even the person who has everything won't be able to get enough of the latest Z-Wave smart controls or Wi-Fi devices.
Our top picks: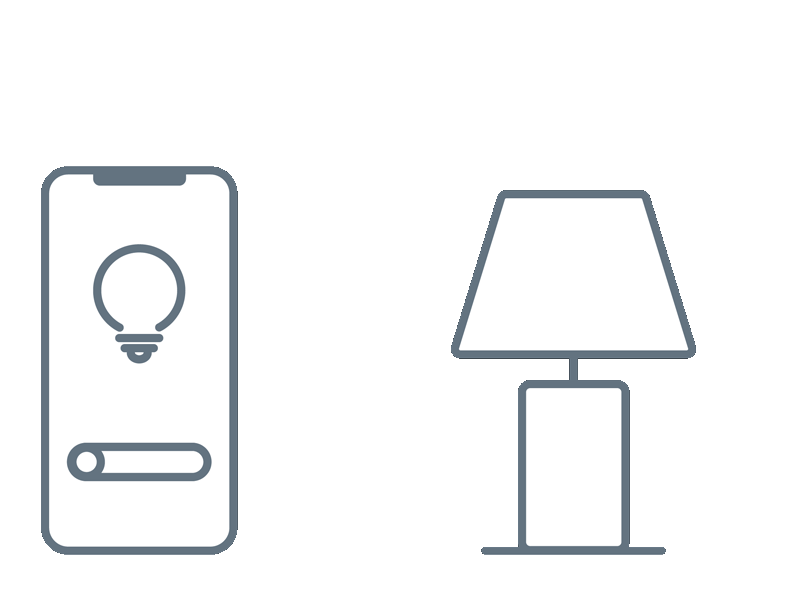 Outfit multiple rooms for simple wireless control from a user-friendly app with a Wi-Fi smart plug powered by myTouchSmart – no hub required.
Automate your entire home from lights to ceiling fans and slow cookers to lamps with in-wall and plug-in Z-Wave switches.
Accessories for outdoor enthusiasts
Make this holiday season memorable for the outdoor lover in your life with rugged tech accessories sure to stand up to the elements! Whether you're hitting the hiking trail, camping, fishing or just grilling on the back patio, being outdoors doesn't mean you should be without creature comforts. These handy devices make the great outdoors even more enjoyable for that special someone.
Our top picks: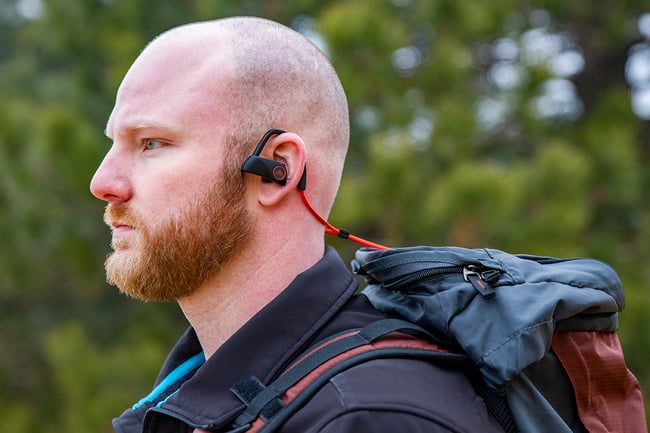 These durable wireless earbuds are waterproof and feature flexible ear loops, so they stay on during the wildest adventures.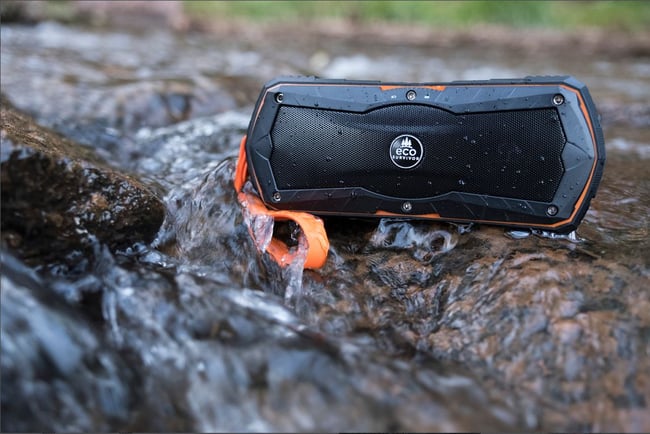 This wireless Bluetooth speaker provides up to 12 hours of play time and features a protective shell that can withstand impacts and protect against dirt and rain.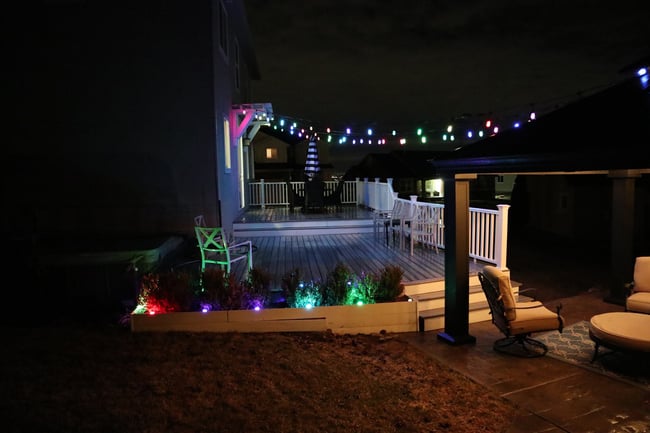 photo credit to www.housewife2hostess.com.
Not all outdoor enthusiasts crave a great escape. These color changing cafe lights make wonderful gifts for those that enjoy investing their time and interest into perfecting their home outdoor oasis. *Bonus tip: bundle the lights with a Wi-Fi plug to bring automation and ease to their new entertaining setup.
For more guides, how-to's and news from Jasco, make sure to subscribe to our blog!