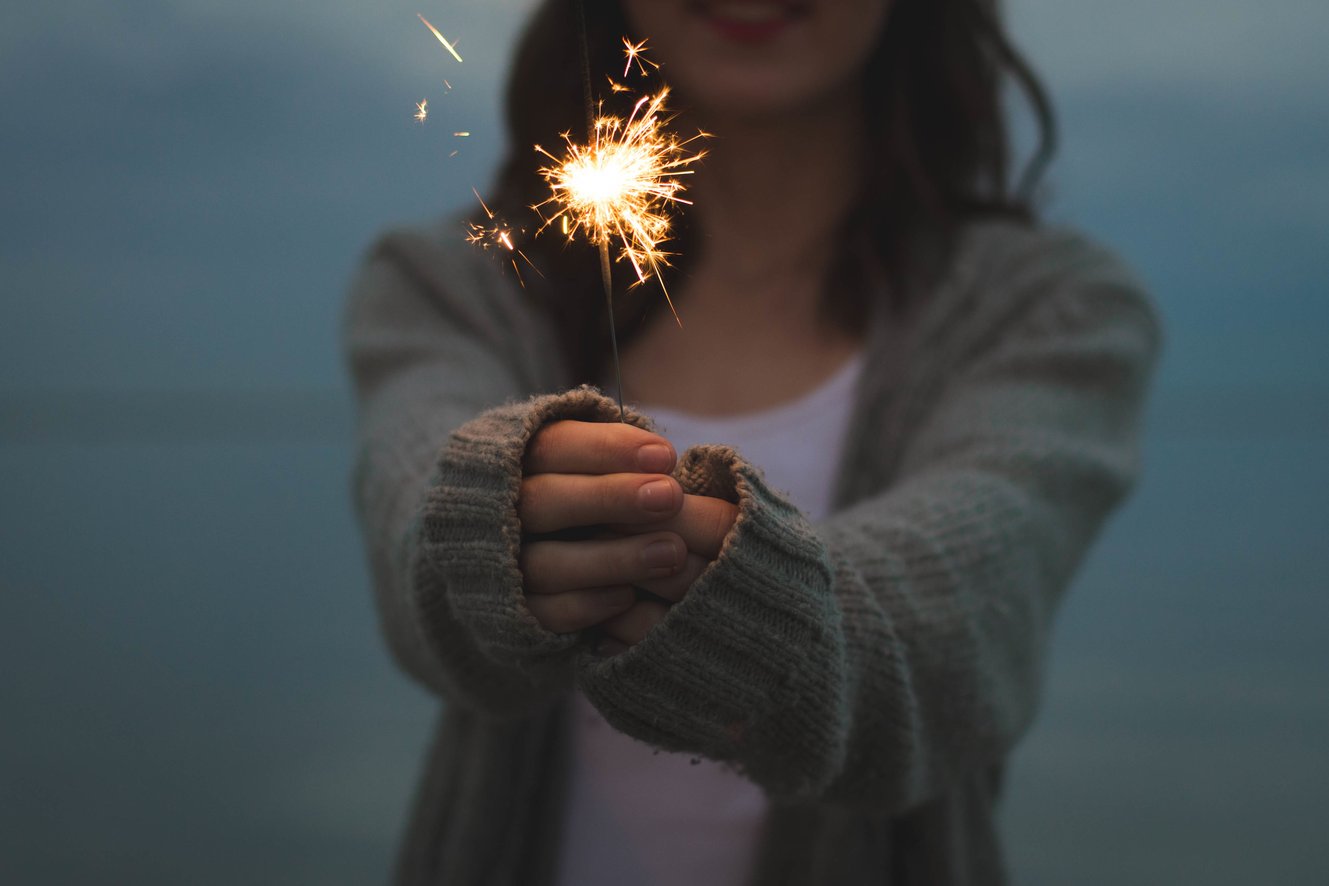 Sparklers can be a fun addition to any Fourth of July celebration.
Every year, people all across the country celebrate Independence Day by grilling and picnicking during the day and enjoying fireworks at night. If you're hosting the celebration, you need to think about much more than just burgers or dogs for the grill. You have to consider seating, entertainment, beverages, decor and more. While fun and friends matter most, the following items might help make your celebration more enjoyable for everyone:
Plenty of places to sit and eat
When it comes to seating, it's better to have too much. You don't want people to have to stand too long, especially in the heat of if the ground is damp. This is especially true when it comes to eating and watching fireworks. Burgers and hotdogs can be easily eaten anywhere, but guests shouldn't be forced to stand. Buy some folding chairs, or see if you can borrow some from a friend or neighbor. The same goes for table space. Think about getting a card table or two, or talk with your guests and see if anyone has an extra set of folding tables and chairs. Everyone will want a comfortable seat to sit back and enjoy the fireworks display.
Outdoor games
Independence Day celebrations are best when done outdoors. Have some outdoor games available for your guests, especially the little ones. Bean bags and horseshoes are both common choices, but badminton or volleyball is also popular. Set up the games beforehand, and if you need help, ask a few friends to come early to get everything set up. If your party guests are really into playing, consider setting up a tournament with a small prize for the winner.
Entertainment for kids
Independence Day is for everybody, so make sure to have some games and activities for all ages. Things like sidewalk chalk, squirt guns, bubbles and sparklers can entertain kids for hours. Just make sure someone is keeping an eye on them so they stay safe, especially around grills and fireworks. If the kids are old enough, they can of course play badminton or volleyball with the adults.
Lanterns and outdoor lighting
For the time between when the sun goes down and the fireworks start, it's helpful to have some lights. Outdoor lighting, such as security lights or lanterns, will do the trick. If you have some lights, you can either keep playing the outdoor games or settle into something else, like a card game or another round of burgers and hotdogs. Lights also help keep things safe, especially when walking on unpaved surfaces. A few good lanterns can keep people from tripping or falling at night and ruining an otherwise enjoyable evening.