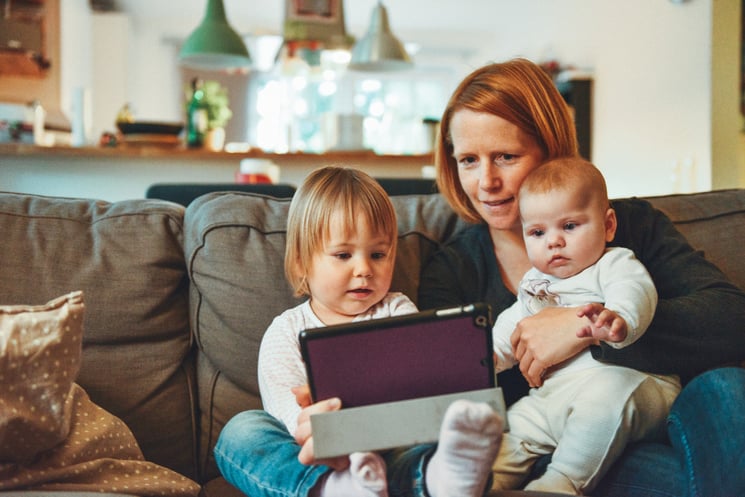 Childproofing your home should be reconsidered with all your electronics in your home.
In the modern home, there are now numerous electronics, gadgets and electrical wires that children can get a hold of. Whether you are expecting, new parents or seasoned-parents, there are plenty of easy ways to childproof your home and improve your family's overall safety by making sure children cannot easily access certain electronics and areas in the home that could be dangerous.
Here are five ways to increase the safety through childproofing your home:
1. Cover outlets and surge protectors
One of the most dangerous things for toddlers in your home are electrical outlets. They are right at a crawling baby's eye level and can cause serious harm if not addressed. Luckily, there are multiple outlet guards for both toddlers and children.
Also, you should make sure you cover your surge protectors as well. There are numerous surge protectors available that have deactivation switches. However, ground fault receptacles and surge protectors should both be covered with outlet plugs or sliding covers or locks. Many newer surge protectors have child safety protectors built into the product.
Another thing to consider is using surge protectors or outlet taps to gather all your cords behind an entertainment center. You should also invest in cable ties or other types of cable management solutions to keep the cords from tangling. This will keep wires out of the way and give you more electrical outlets for all your home entertainment needs.

2. Secure your cabinets
Cabinets are also right at a young child's eye level, which curious kids could try to open. Instead, use simple cabinet door locks to keep children out of cabinets with sharp utensils or harmful chemicals.
"Invest in a TV wall mount to bracket your electronic to the wall securely."
3. Mount your television on the wall
Televisions typically have numerous cords connected to them through streaming devices, video game consoles and Blu-ray players. With the extra cords around televisions, it could be easy for a young one to pull the cord and television off a TV stand.

To prevent this, you should make sure your television is completely secure by fastening your TV down or attaching it to the wall with TV wall mount. Cord covers or behind the wall receptacles can help remove the temptation of dangling cords. This will prevent any tugs or caught feet on cords from pulling down your television.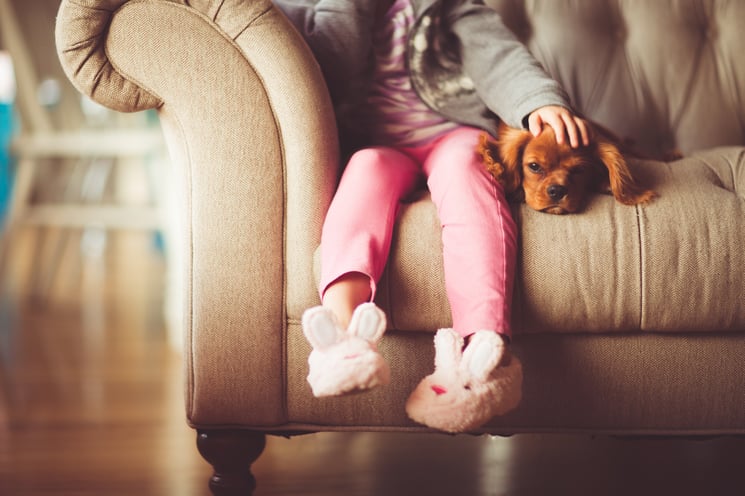 4. Add an interior alarm kit
If you have several children in your home, it's difficult to keep track of everyone at all times. To ensure children don't enter a room they shouldn't, parents can install a GE Wireless Alarm System Kit.
"LED lights are cool to the touch, which will prevent burnt fingers."
These alarm systems can alert you when someone enters a room where they shouldn't be. Also, these alarm kits can be attached to doors, cabinets or windows, and have no wires for easy installation. They can also prevent little ones from exiting your house without your being aware of it.


5. Add GE CoverLite™ Night Lights
Children wondering around outlets is always dangerous, but covering exposed receptacles with Jasco's GE branded CoverLite Night Lights could be a great solution. These night lights will provide decor lighting for your home and child's room, but it will also get rid of exposed outlets as well. LED lights are cool to the touch, which will prevent burnt fingers from touching the light. Once dust or dawn hits, the night light adjusts with natural light. This will also help you save a ton on energy bills with higher efficiency night lights.