We are looking forward to being a part of the truly exciting TecHomeX event this year beginning Monday, March 22nd through March 23rd. Look for Jasco (booth #405) to be at the forefront of home control with award-winning product innovations and technology built to simplify our lives and connect our homes.
With simple, affordable and customizable solutions that range from single room solutions to total home control, we offer a diverse portfolio of solutions for builders, service providers, retail partners and end-users alike. Event attendees will have the opportunity to be among the first to see the latest GE branded product introductions at TecHomeX2016.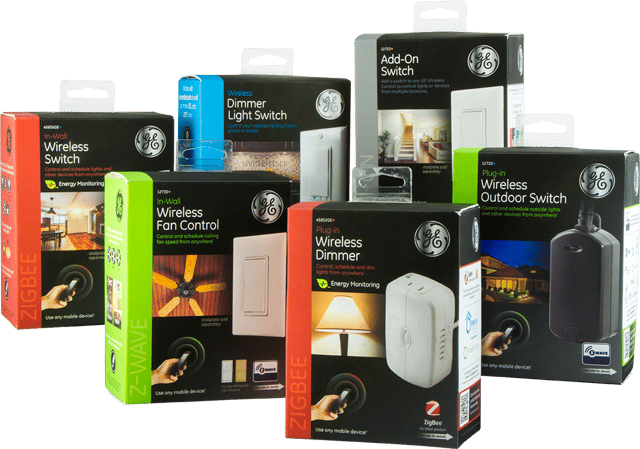 Here's a sneak-peek of our top 5 things you can expect to see at TecHomeX:
1. Bluetooth Smart Controls
GE Branded Bluetooth Smart Controls by Jasco give homeowners a truly user-friendly smart lighting experience without a hub, service, or Wi-Fi connection needed. GE Bluetooth Smart Controls by Jasco are an affordable ecosystem of interoperable connected home products that enable users to set and control lighting, dimmers, countdown timers and more in real-time as well as custom schedules that work as programmed even when your phone is off or out of range. With a full line of plug-in and in-wall smart dimmers and switches you can enjoy the benefits of home automation without re-wiring, making home control simple to set-up and use.

2. Z-Wave and Z-Wave Plus
With over 1.8 million Z-Wave connected home products installed in homes today, Jasco has the most robust line of lighting controls in the market with simple, affordable and customizable solutions that range from single room solutions to total home control. Z-Wave offers a powerful and broadly deployed ecosystem for innovative control and monitoring applications. Z-Wave's light overhead in cost & power consumption make the technology practical for almost any space, and offers an environment where deployments can be easily extended or enhanced, with full confidence in the backward and forward compatibility of existing products and services.
3. ZigBee Smart Devices
ZigBee Smart Energy is a leading standard for interoperable products that monitor, control, inform, and automate the delivery and use of energy and water. GE branded ZigBee Smart Devices help create greener homes by giving consumers the information & automation needed to easily reduce their consumption and save money.
4. Enbrighten Under Cabinet Fixtures
Utilizing revolutionary LED technology, our full assortment of GE branded Enbrighten under-cabinet light fixtures range from direct wire, plug-in and battery-operated options available in a variety of lengths, color temperatures, lumens and sources. Our newest Enbrighten LED fixtures provide even light distribution and are also linkable, allowing up to 20 fixtures to be connected while still using only one outlet.
5. My TouchSmart Timers
Emphasizing automation, security and convenience, the recently launched GE branded My TouchSmart Timers, include plug-in or in-wall digital timer options for indoors and a weather-resistant plug-in timer for outdoor use. My TouchSmart Timers are an incredibly easy way to automate lights, small electronics, fans and pumps with 2 easily customizable "my on/off" buttons and 4 preset buttons for evening, morning, all night and an adjustable countdown button from 1 minute to 24 hours.
Stay connected on with us on Facebook and Twitter for the latest news and updates from TecHomeX.
---
Want a Monthly Blog Recap?

---