The average household today has more than four USB or mobile powered devices. This number will continue to grow as the number of USB-dependent devices increases in 2015 and beyond. Many people still rely on standard AC wall receptacles to charge these devices. The time has come to upgrade those standard outlets to USB in-wall charging receptacles. If you find yourself with three or more USB-dependent devices, make the investment to turn your standard AC outlets into an all-around charging station solution.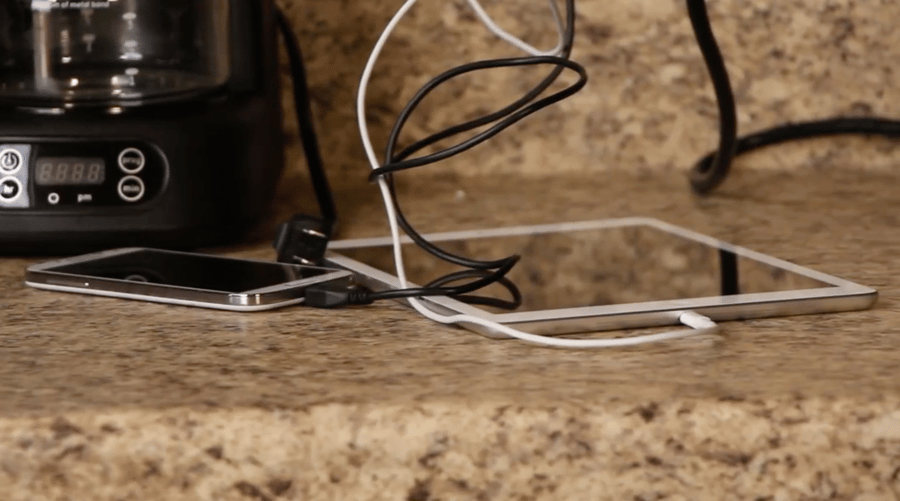 This can be done by installing USB in-wall receptacles, which allow you to add USB charging ports to your standard AC outlets. These receptacles help simplify the lives of electronic devices users by providing more utility and versatility than standard AC receptacles.
If you're still not convinced, here are three reasons why you should adopt USB wall receptacles in your home:


1. Eliminate adapters and free-up the AC outlet
The problem with most USB-dependent devices is they come with bulky AC adapters that take up space on your wall's outlet. Instead, with USB wall outlets, you can skip adapters and charge USB devices directly from the wall, without interfering with the AC outlets. This is extremely beneficial for those who charge their phones in their kitchen or on their nightstand, where the AC outlets are already being used for lamps and small appliances.
If you want to be able to charge your phone, tablet, e-reader, camera, smart watch and other electronic devices, you're going to need a lot of different chargers or power strips. Eliminate your chargers with adapter-free USB in-wall charging receptacles that allow you to keep things clutter-free with a clean contemporary look.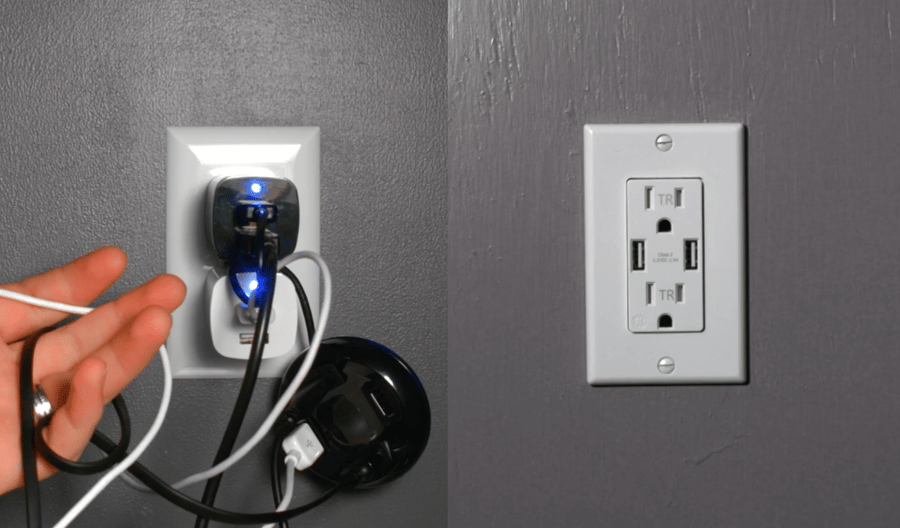 Areas around nightstands, couches, kitchen counters, and home offices are typically limited, which means you have to work with what you've got in terms of your wall outlets. However, In-Wall USB receptacles provide multiple outlets to charge your devices in areas with limited space. If your charging stations are too bulky, then start at the source and change the receptacle.
If you're constantly on the go and rely heavily on technology, you have probably misplaced at least one or several adapters at some point. Overtime, these adapters can get quite expensive and constantly replacing them can be frustrating. On the other hand, you can install in-wall USB receptacles and worry less about leaving them places and not having them when you get home.

2. Easy to install
Some people might be on board with USB wall receptacles, but think the installation process will be too costly or hard. However, these devices are easy to install for any do-it-yourselfer and installation can be completed with a screwdriver and pliers in a matter of minutes. There are plenty of tutorial videos online, like this one here that show you how to easily install these devices into your wall.
Additionally, these devices are inexpensive, especially for the value you get from charging your devices without adapters. The devices are also designed to match your other in-wall outlets so nothing sticks out on your walls.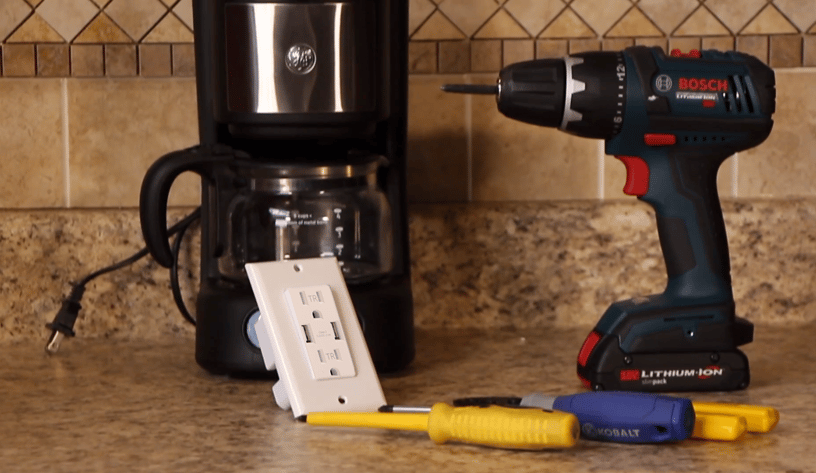 When you charge a device through another gadget like your laptop for example, you could be waiting much longer to get fully charged. However, in-wall USB receptacles are connected directly to the power source, which means USB-powered devices can reach over double the speed of a USB adapter.
The need to charge anywhere and faster in the home is a reality. The GE In-Wall USB Receptacle with Ultra Charge™ technology will charge your devices up to 40 percent faster than any other 5.0V USB android chargers in the market. Update your traditional AC outlets to now include two USB charging ports and turn every room in the house into an ultra-charging station. You can thank us later when your kid is able to charge his/her devices without unplugging yours in the kitchen!
---
Join the millions who trust GE branded products for their home and mobile needs.
Stay connected with monthly updates, helpful tips and exclusive deals straight to your inbox: