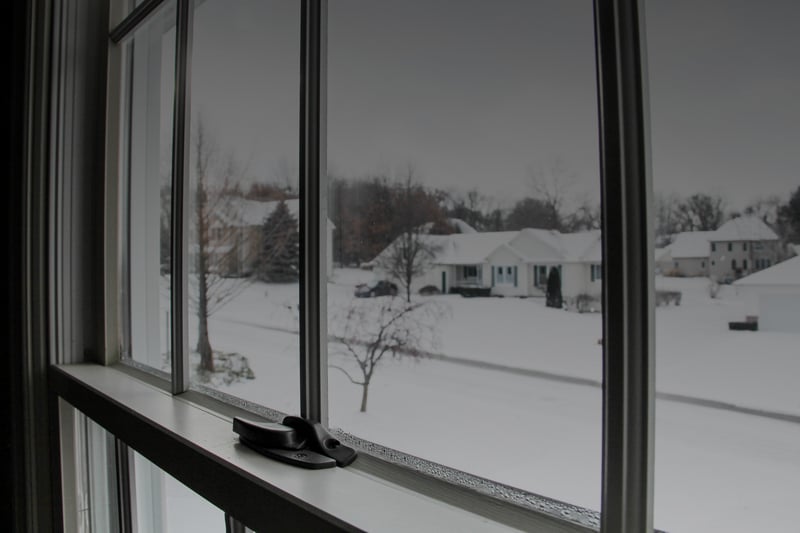 Winter isn't over just yet, and for many of us, some of the strongest winter storms often strike in January and February. That is why it's so important to plan for the possibility of a power outage.
Even when we're warned days in advance of possible severe weather or ice storms, power outages can still take us by surprise and can be scary for both children and adults. However, there are plenty of easy steps to take before a winter storm strikes to help protect your home (and all your precious gadgets) and insure peace and readiness for you and your family.
Invest in Surge Protectors: Surge protectors can be one of those things you don't think about until your beloved home entertainment center is completely destroyed. This is a simple and smart way to protect your investment.

When the power is restored after a blackout, voltage may vary as the system stabilizes. Those spikes and surges can damage unprotected electronics.

Keep in mind that surge protectors need to be replaced over time. Consider replacing any surge protectors in your home if a storm has previously knocked out your power. Another crucial factor is determining the surge protector's level of protection that is necessary to fully protect your equipment. Visit the Storm Prep Guide below to learn more about choosing the right surge protector:

Battery-Operated LED Lantern: If you or someone in your family is a camper, you may be in luck in this department. Just make sure your gear is in good shape and in an easily accessible spot so it's ready to go with plenty of batteries on hand. A basic camping essential that will come in handy during a blackout is a battery-operated lantern. Lighting that is not only portable and bright, but long-lasting and reliable is essential in emergency situations. Consider LED lighting for a longer-lasting bright light output. The GE branded Enbrighten LED Lantern series can be counted on to shine bright for nearly 15 days nonstop! Durability is another an important factor if weather conditions get real intense. Make sure to choose a weather-resistant LED lantern that offers long lasting battery life.


HD Antenna: During times of less threatening conditions, an antenna can come in handy if the weather causes you to be cooped up indoors all day. Complimenting your television setup with a digital antenna will come in handy the next time your cable or satellite blacks out. During emergencies or bad weather, receiving OTA signals to your TV with an antenna will keep you informed. Although extreme weather can have an impact on ALL antennas, much like a radio, the frequency is more reliable and less subject to interruption than satellite based systems during storms. Having an antenna will help you access important local broadcasts and stay up to date with latest news and weather coverage. Need help finding the right antenna? Check out the HD Antenna Guide here.

Winter Safety

Tips:
Stay Informed: download your local weather app in case you lose power.
Back up your data: just in case–you'll thank us later!
Power sources: keep extra batteries and charge up portable battery packs before severe weather to keep all your electronics powered during the power outage.
Water, snacks (long-lasting food), extra blankets, first aid kit, battery operated lights, and maybe even some board games in case you are waiting out long storms.


Sanitation: to be on the safe side, have extra supplies of toilet paper, soap, garbage bags and hand sanitizer.


Take digital photos of your home, inside and out, in case of any damage. A home inventory may come in handy for insurance claims.


Generator: if you can afford it and have the room, a portable generator is an extremely helpful item to have during winter or ice storm related power outages.
Just For Fun:
Keep your laptop charged and a download a few of your favorite movies to the hard drive to help pass the time if people get bored. Remember, the battery will last longer if you're running the movie from the hard drive and not playing an actual DVD.


A battery-powered dock for your iPod is perfect for the music lovers in your family. Have a diverse music preference among family members? Invest in extra earbuds, they're super affordable and might help you save your sanity!


If you're trying to conserve battery life on your computer or tablet, have a supply of board games, jigsaw puzzles, a deck of cards or two, and a few books that haven't been read yet. Power outages can take us by surprise, but that doesn't mean we can't still be prepared.