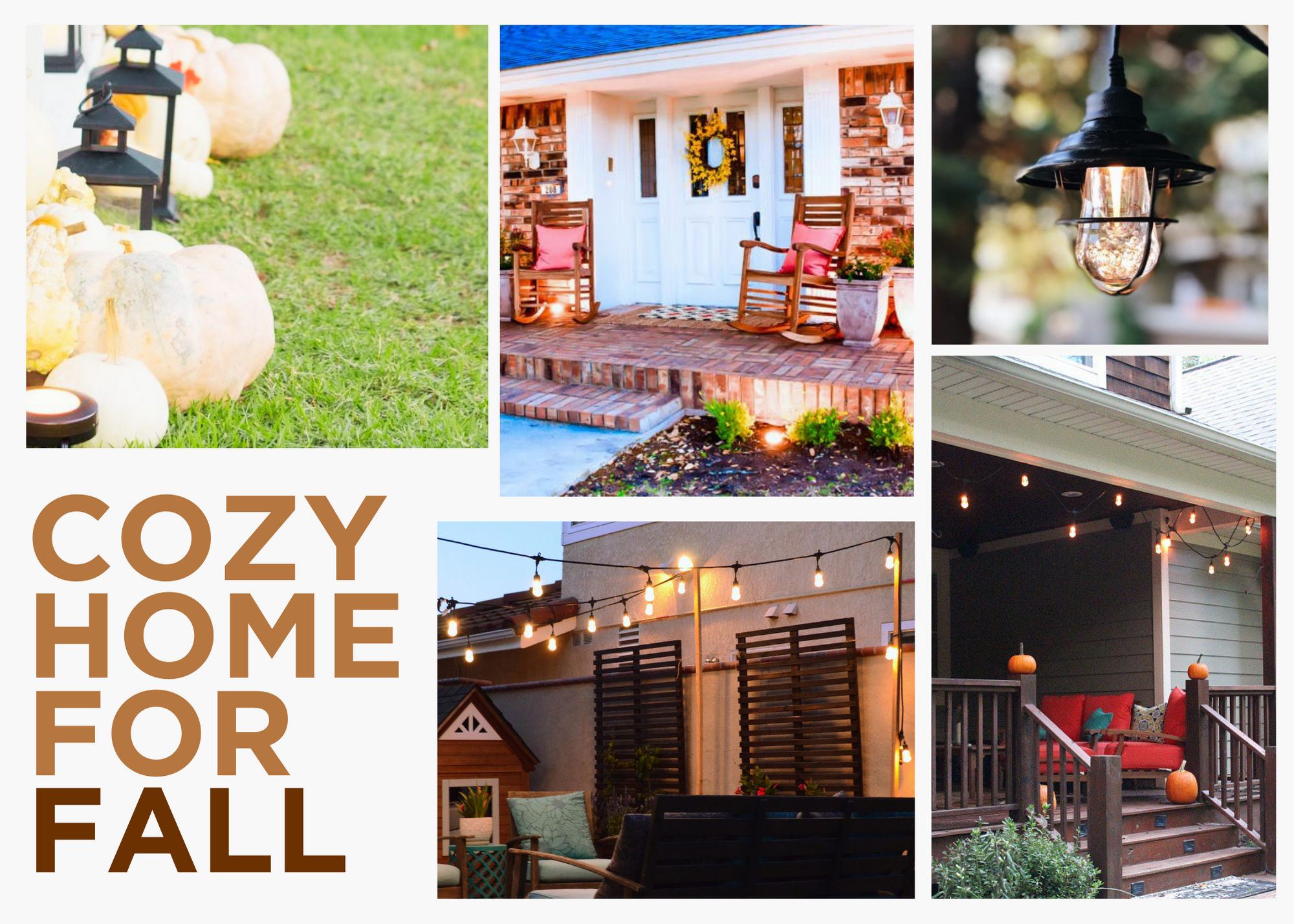 Fall has arrived, and it's the perfect time to make your outdoor space comfy and cozy! Whether you're adding decorative lighting to your patio, or need to rethink your outdoor power situation, here are a few simple upgrades you can make that will add some spice to your space.
Fall In Love With Outdoor Lighting
When you're out on your back deck this fall making s'mores by the fire or just enjoying time in the crisp air with friends and family, what could make your evening even more dreamy? Consider adding some outdoor lighting! Whether it's a lit pathway or twinkling lights in the sky, the ambient glow of warm light on a fall night will instantly transform your space into a cozy oasis.
Enbrighten Café and Landscape Lights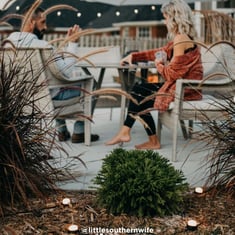 Enbrighten Café Lights are the perfect addition to any outdoor space. Created with commercial-grade, energy-efficient Edison-style bulbs, Café Lights combine unparalleled style and cost-saving utility in the highest quality string lights available. With Classic, Vintage, USB, Bistro, and color-changing Seasons selections, there is an option that will fit perfectly with your outdoor aesthetic.
Continue to transform your yard into a state-of-the-art lighting exhibition with the addition of Enbrighten Landscape Lights. These impressive lights change colors in a dazzling array of combinations, settings, and preset patterns. With a variety of length combinations, you can find the perfect set to line the ground near a walkway, garden, and a multitude of other locations. These Lights provide style for every location and are an excellent addition for the fall season.
Enbrighten LED Flex Lights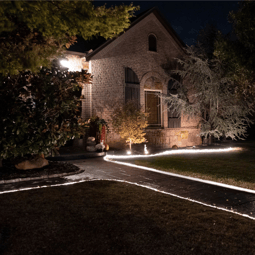 Enbrighten Indoor/Outdoor Dimmable LED Flex Lights are another great way to add dynamic lighting to your outdoor space this fall. These lights will provide you with premium illumination and dynamic color modes! The LED strand is lightweight, easy to install, and designed to enhance the look of your space for years to come and will be a perfect fit for any deck or balcony!
Power Up Your Cozy Fall

décor
Let's face it, your home wont be cozy if there's no way to power up your beautiful lights or if you have messy cords strewn about. You're going to need some specific items that help power up your decor as well as some things that can help keep your space a clean and organized oasis.
UltraPro Outdoor Extension Cord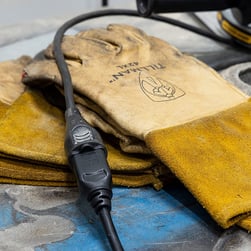 The versatile UltraPro 15ft. Outdoor Extension Cord is perfect to use for holiday lights, patio lights, or yard decorations. Whether in the home, garage, workshop, or office, the dynamic 15ft. range of this cord makes extending the reach of your outlet effortless. This heavy-duty cord is strong enough to last a lifetime but pliable enough to easily fully extend. The one-piece molded plug ensures a snug fit and a rugged exterior that is built to last.
GE 3-Outlet T-Shaped Wall Tap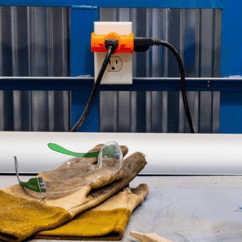 When the power supply for all of your fall decor comes up short, the GE 3-Outlet T-Shaped Wall Tap is your answer. This three-prong wall adapter turns your existing outlet into three, providing you with extra power sources for all of your seasonal lighting needs. The adapter-spaced outlets provide plenty of room for the bulkiest of cords or charging adapters. The bright orange color of the adapter gives it increased visibility, making it much safer than other outlet adapters. This UL listed wall tap is also backed by a 90-day, hassle-free replacement policy
UltraPro Extension Cord Wrap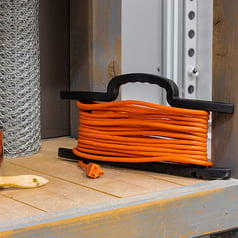 Having the heavy-duty UltraPro Extension Cord Wrap will help you organize up to 50ft. of traditional extension cords, surge protectors, HDMI or coax cable, rope, or string. Plug your extension cords into the built-in three-prong, grounded outlets and unwind the exact length of cable that you need. Use this hard plastic wrap to keep your workshop, garage, or job site safe and free of tripping hazards. The built-in handle provides a secure, ergonomic grip. This wrap makes it easy to power up your lights, without leaving the leftover cords dangling and messy.
GE Weather Resistant Receptacle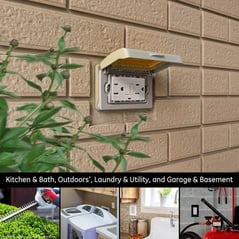 As the seasons change from summer to fall, so does the weather! Have peace of mind when unexpected weather hits with the GE In-Wall Weather Resistant Receptacle. The GFCI receptacle electronically detects electrical ground faults and quickly shuts off the power to prevent serious shock. It features tamper-resistant outlets to prevent insertion of foreign objects, internal automatic self-testing to ensure continuous protection, handy reset/test buttons and an end-of-life LED indicator light. The GE-branded 15A In-Wall GFCI Receptacle is easy to install — thanks to the space-saving screw terminals — replacing an existing outlet in as little as 15 minutes.