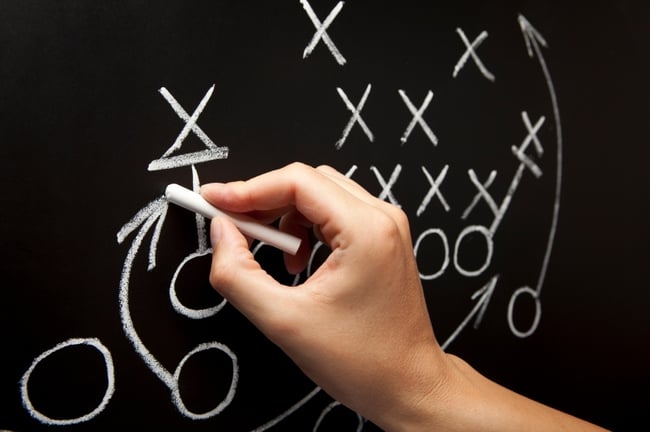 Whether its college football, NFL, or both its time to get ready for your favorite team to hit the field! One of the best ways to enjoy game day besides actually attending the game is with a grill, your friends, and the great outdoors at a tailgate. There many different ways to tailgate but here are a few game plan tips for any tailgate to be a success.
The Main Event
First things first, you have to be able to see the game after all it is game day. Now you will need a way to power your tailgate and a television to watch but once that is taken care of you have a few options as to how to see the game on that day. One of the first things you should do is check the weekly schedule for the time and the channel the games you want to see will air on (College Football Schedule / NFL Schedule). If it's a channel like ESPN or even pay-per-view you will more than likely need a satellite dish or perhaps even have to stream the game via the internet or your phones data plan. Luckily, most games air on locally accessible channels and all you need is an HD antenna and a TV to make sure you don't miss a single play.

Tailgate Lights
Make sure that when the sun goes down or if it's a particularly cloudy day that the tailgate continues by having enough lighting to keep everyone out of the dark. If you are tailgating using tents it makes it even easier as you can hang café string lights from the tents to make sure the lighting is spread out among your area. Enbrighten Seasons Color Changing Café Lights come with a remote to set your favorite team colors with over 120 possible color combinations. They will also come in handy once it is time to call it a night and start packing up to head home as you can leave them up while you pick up trash and load up all your things.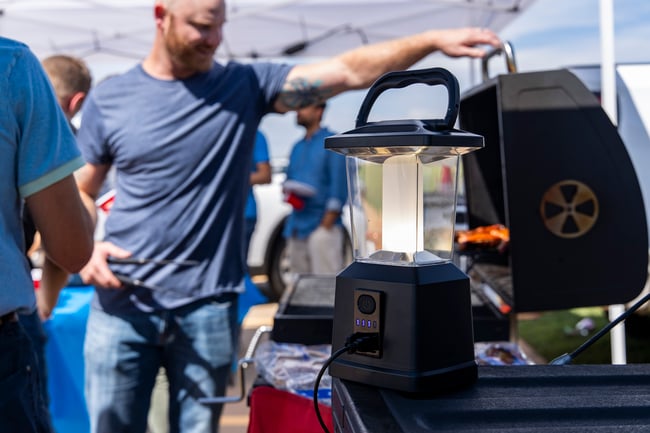 Another more portable way to light your tailgate is via lantern. They can hang from the tents, sit on cars, or tables and can be taken anywhere else you need light, there are even lanterns with USB chargers in case you also want to be able to keep your phone functional all day.
Stay Powered Up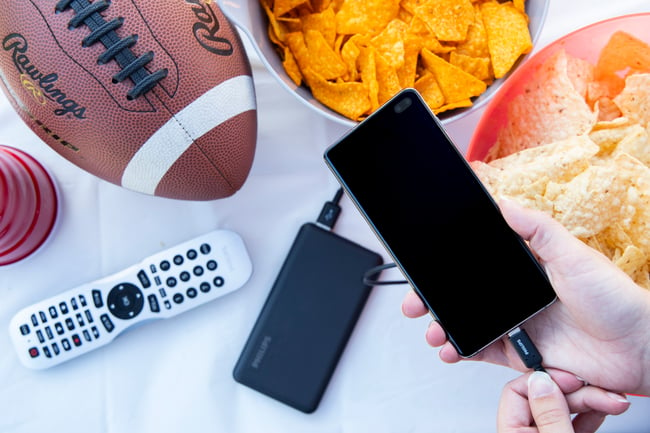 Keep your guests and your phones charged up the entire tailgate by having charging stations available for everyone to use. All you need is a multi-port charging station for guests to use. If no outlets are handy at your tailgate, get a portable battery pack for on-the-go charging. The Philips Dual USB Battery Pack even comes with a flashlight built in that could be useful during a late-night game. Having charging solutions available will make sure everyone can capture the memorable tailgate moments as well as stay in contact with their friends and family.
Game Day Soundtrack
While the game is the focus of the day your tailgate will be up and running well before kickoff and maybe even continue after the final play. In that down time you want to make sure you have some music to keep everyone entertained while they enjoy the delicious food off the grill, a cold beverage in the sun and while mingling with all of your guests and other tailgaters nearby. Make sure you pick a playlist that will keep everyone entertained and pumped for the game. All you need is a decent set of speakers, an auxiliary cable, and a device to connect to via an aux cable or Bluetooth. If you want to control the music while still being able to have your phone in your pocket consider an EcoSurvivor Bluetooth Speaker to give you wireless control from a 30-ft. range. It is guaranteed to outlast any game with up to 12 hours of battery life and any unpredictable weather with dirt, rain and splashing water resistance.
So set up your TV and HD Antenna, get the music playing, turn on the lights at sundown, keep your phone charged up and enjoy the game!