Upgrading your backyard, deck, or patio landscaping doesn't have to be expensive, time-consuming or labor-intensive! With these easy budget-friendly landscape design ideas you can take your backyard from drab to fab quickly and inexpensively.
Repurpose, Reuse, Recycle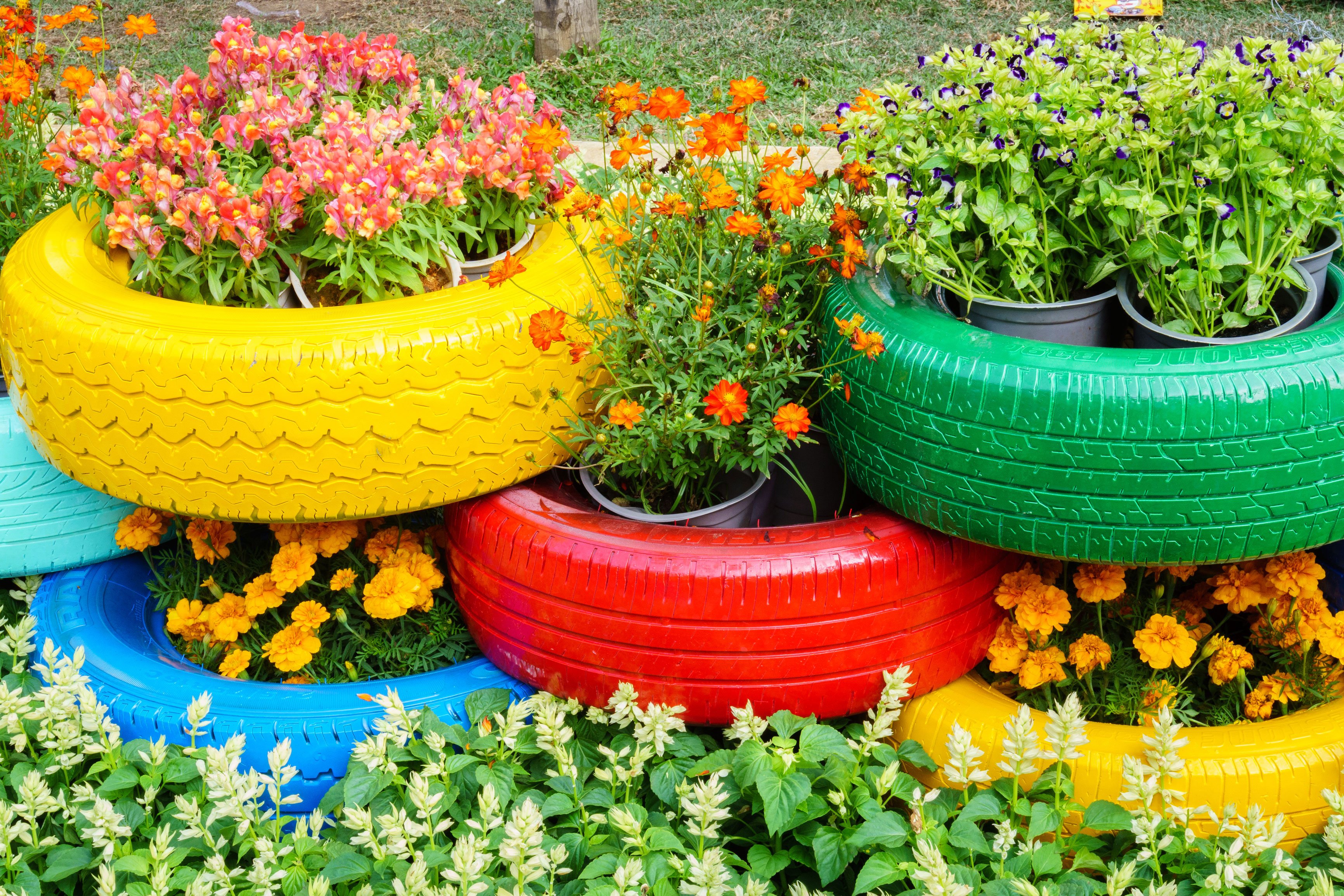 credit: www.bobvilla.com
Add a fun, eclectic and whimsical splash to your backyard landscape by building a tire garden. For this project all you need is a few old tires, your favorite colors, and some pretty flowers and voilà - a magical, colorful garden!
Light it Up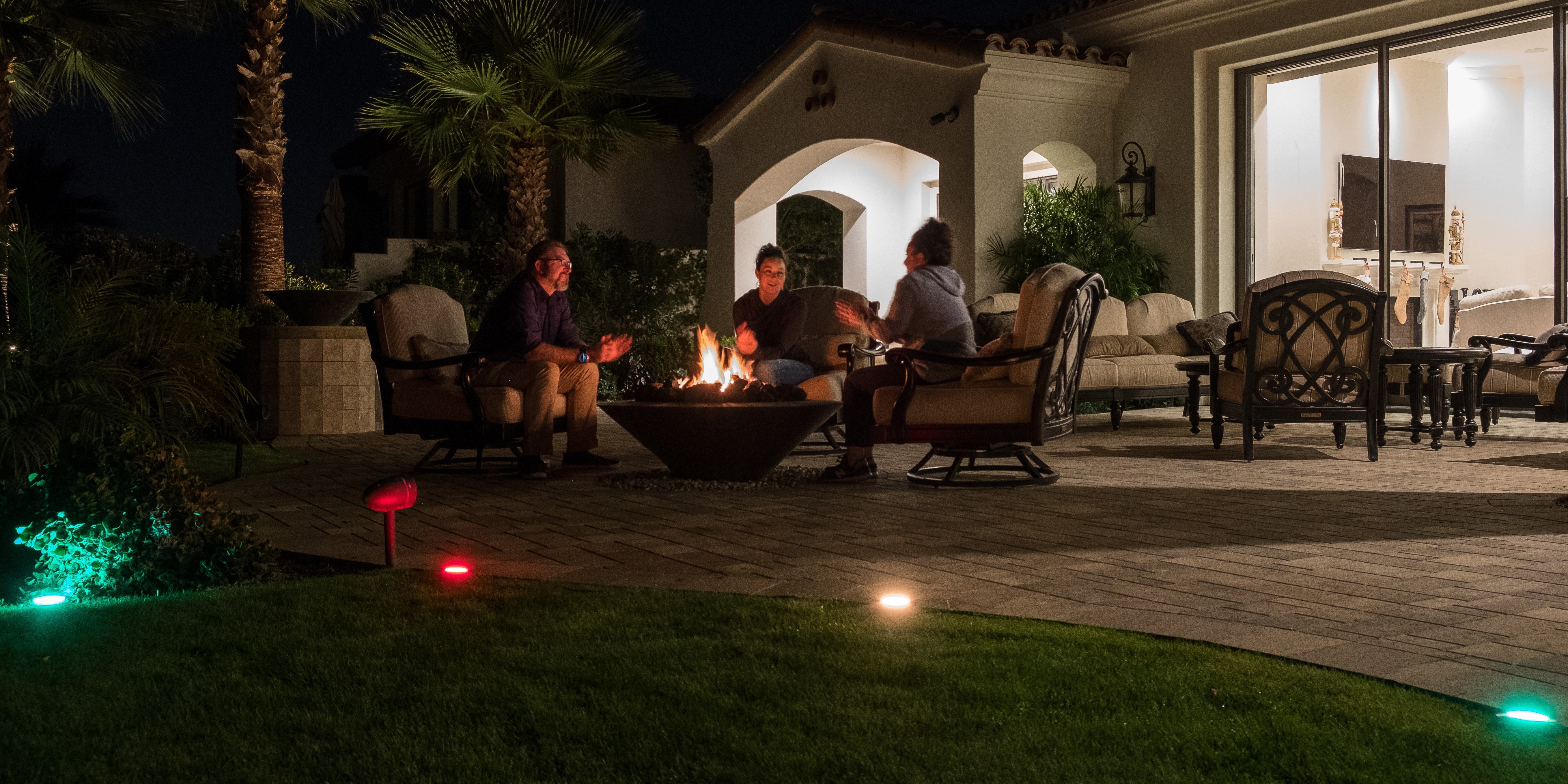 credit: Jasco Products / Enbrighten Landscape Lights
Looking to light up your backyard? Look no further than Enbrighten LED Color Changing Landscape Lights. Adding these lights are an easy way to add instant ambiance to any area in your backyard. Enbrighten Landscape Lights are different than normal outdoor lights - they come with a pairable remote that changes the colors of the lights, they can be used year-round, and everything you need is in the box! You can also easily install these lights with the multiple mounting options for up or down lighting on the ground along paths or flower beds or mounted on the eaves around your house.
Add a Timer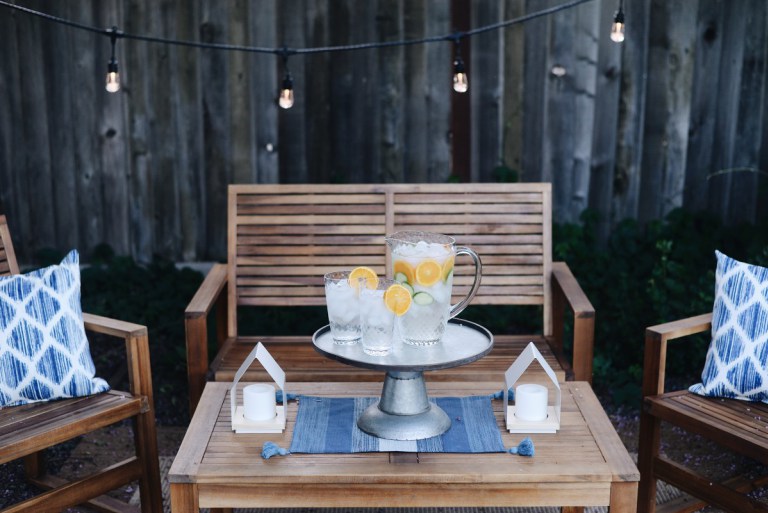 credit: www.feathersandstipes.com
Do you constantly forget to turn your outdoor lighting off? Save money, save energy, and never worry about your outdoor lights again by adding an outdoor timer to your lighting.
Give Your Outdoor Furniture a Makeover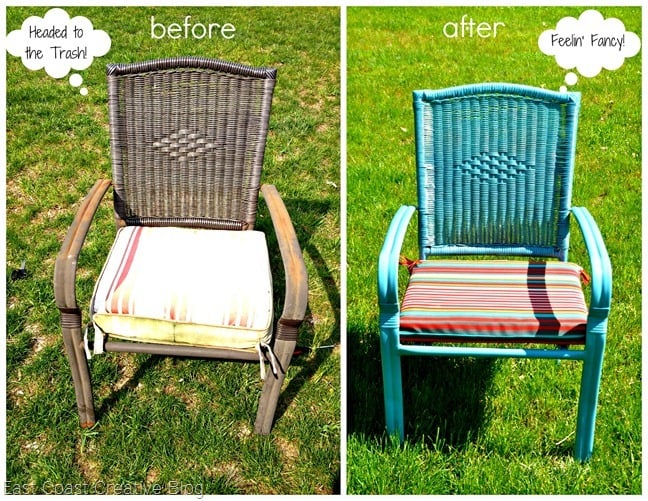 credit: http://eastcoastcreativeblog.com/
What is old can be new with the simple touch of paint and some fabric! Take an old chair, or couch, and a can of spray paint (make sure you get spray paint that can withstand the weather) and for just a few dollars you have brand new patio furniture!
DIY Tiki Torches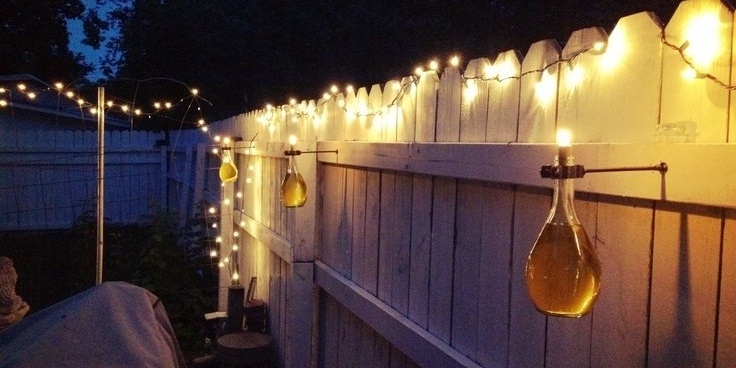 credit: pinterest
If you want to add light to your backyard (and keep those annoying bugs away) look no further than tiki torches! DIY tiki torches are simply, easy, and affordable.
Make a Splash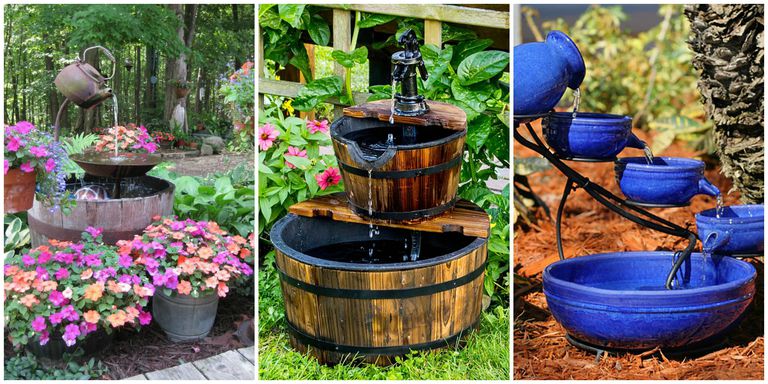 credit: www.countryliving.com
Looking to add something unique to your backyard? Make a splash in your backyard by adding a fountain! It may seem daunting, but installing a fountain is much easier than you would think and it adds such a fun flair to your backyard.
DIY Herb garden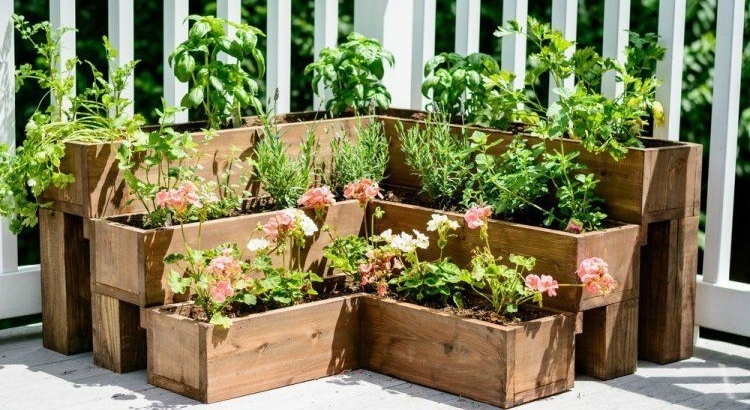 credit: http://www.livetomanage.com/
Is there anything better than enjoying a nice meal made with fresh herbs on your patio with herbs picked from your own backyard? We think not! Building your own herb garden is easy, follow these simple steps and build your own herb garden today.
Rock On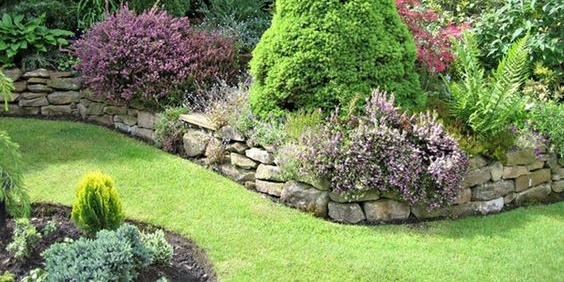 credit: www.onechitecture.com
Rocks are one of the most versatile elements you can use in your backyard. They are weatherproof, require little to no maintenance, and inexpensive! You can stop by your local home improvement stores and pick up as many rocks as you want to add to your backyard. You can use them to create a pathway, line a garden, or create a barrier.
Hang Out in a Hammock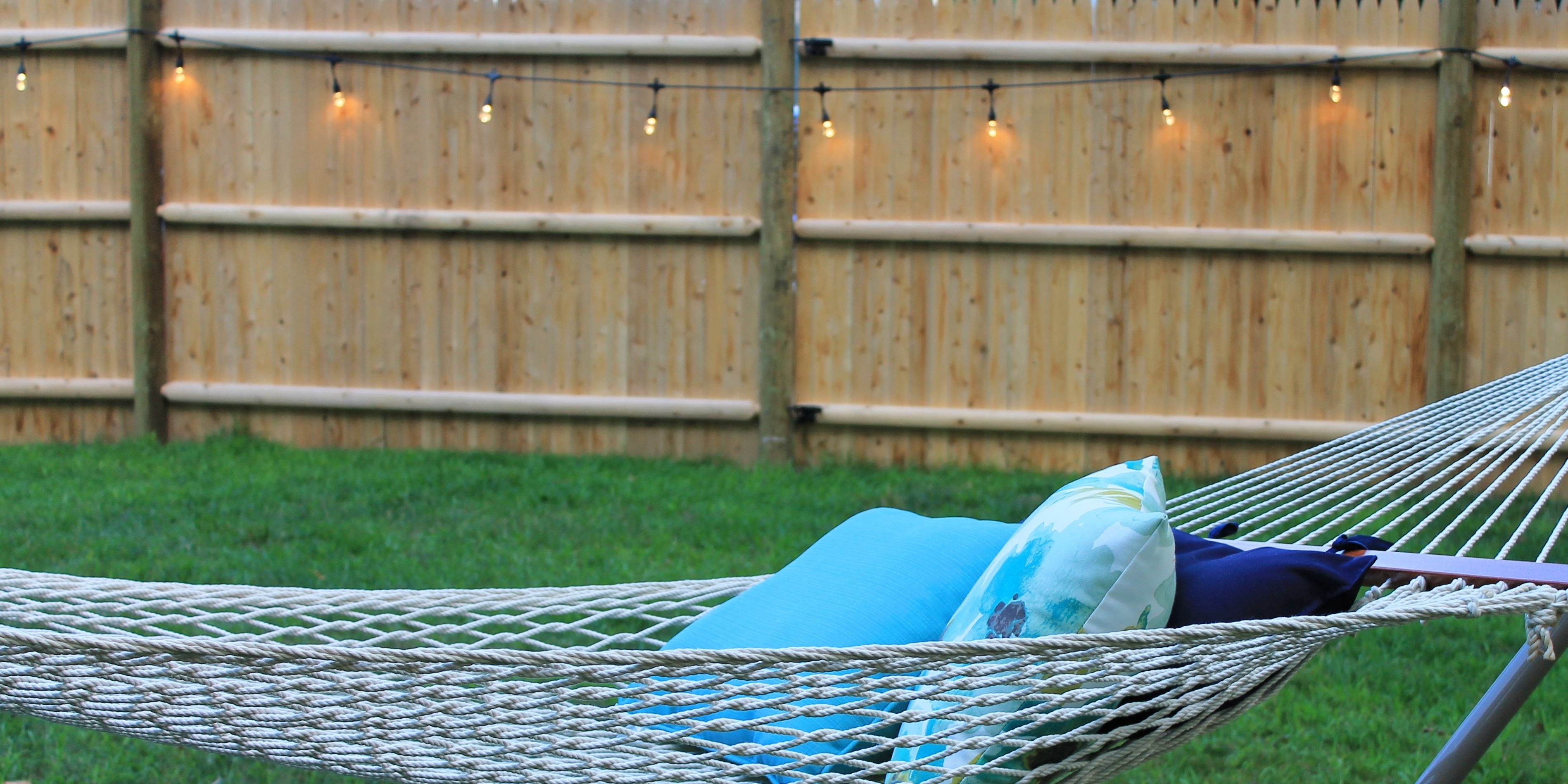 credit: www.feathersandstipes.com
What better way to spend a warm summer evening than hanging out in a breezy hammock? Hammocks add a cozy and fun touch for any backyard, and they're cheap! Check out this one that's under $40.
Yard Games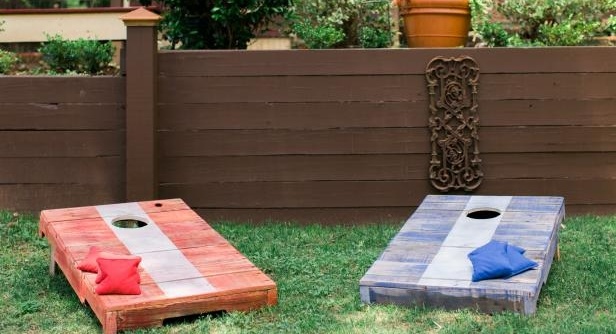 credit: www.hgtv.com
Fill your backyard with all sorts of games for the whole family to enjoy. From cornhole to soccer, adding a game (or two!) can turn your backyard into a play ground.
Get Shady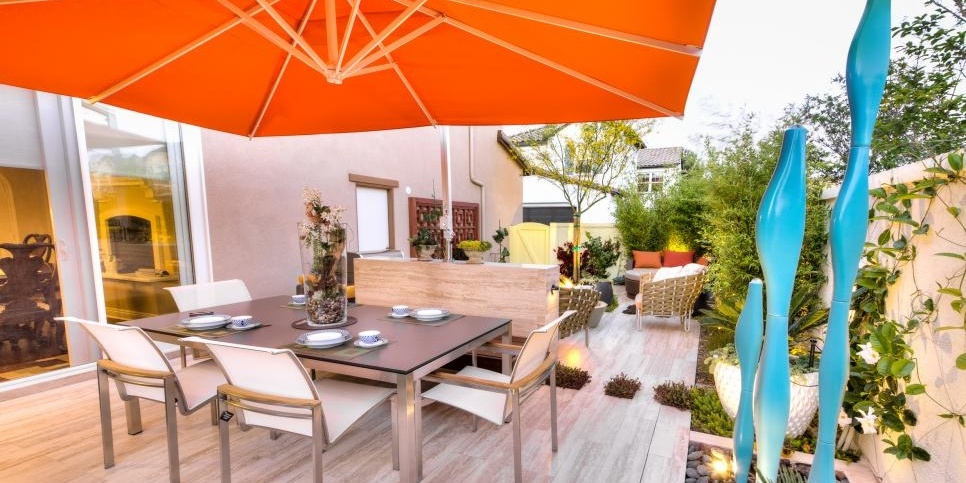 credit: www.diynetwork.com
Backyards can be hot, especially in the south, making hanging out outside unbearable. By incorporating just a little bit of shade, you can completely transform your outdoor experience. You can create shade by purchasing a few umbrellas, or building a DIY Covered patio. Staying in the shade will keep you cool and safe from the sun during the warm summer months.

Your backyard should be one of the most used spaces around your house during the summer. Warm weather, outdoor BBQ's with friends, and the sun prompt all kinds of backyard adventures. Which is why you should spend more time (and less money) upgrading your landscape design this year! With these simple, an affordable, tips you can turn your backyard into everything you ever hoped it could be.