The following is a guest blog from the design and landscaping experts at Havenscapes. If you would like to write for the Jasco blog as a guest contributor please let us know.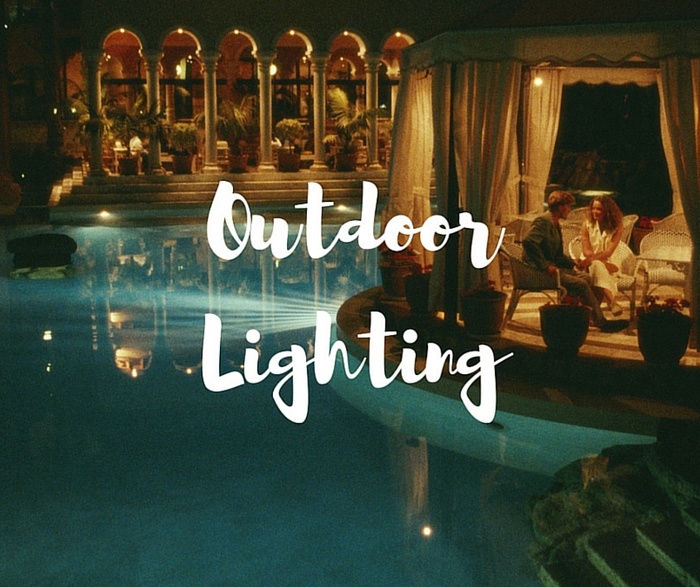 Whether it is summer or winter, outdoor lighting can add the perfect touch to your yard. Brightening up your landscape will add a charming, whimsical look to any outdoor space, whether you hang LED cafe string lights on your trees or pavilion or you install landscape lighting alongside your driveway or around your pool.
Here are some ways to use the latest outdoor lighting trends to transform your yard.
1. Outdoor lighting can accent different aspects of your landscape.
Using outdoor lighting to accent your landscape is not only beautiful, it can also increase overall visibility late at night. This is especially helpful if you are using outdoor lighting to accent your home's driveway. Using accent lights, you can instantly highlight your favorite aspects of your landscape if it is your garden, pool, driveway, or home. Kichler Landscape Lighting adds great accent and landscape lights to fit your decorative style.
2. Use your outdoor lighting to make your trees, pergola, or gazebo twinkle.
Christmas lights aren't the only kind of lights that can be used in trees or on buildings to lighten up your outdoor space. There are many different types of LED lights that can be used year-round to add brightness and ambiance to your yard in the evenings. These are great for evening outdoor dinners, conversations, and swims. Lights like the Enbrighten Café LED Lights are great for this and won't make your yard look like you're decorating for Christmas in June.
3. Enjoy an evening swim even more with deck lighting.
During the summer months, you might have a light in your pool for when the sun goes down, but having additional lights on and around your deck can contribute substantially to safety and visibility. Deck lighting also helps comply with various local building codes while also reducing trip hazards. Not only will your pool be even more beautiful, it will be safer, too.
Outdoor lighting is a great addition to your outdoor space no matter what time of year that it is. So give it a try this season! Make your trees twinkle, your pool shine, and your driveway bright so that you can feel confident showing off your landscape even in the darkest nights.