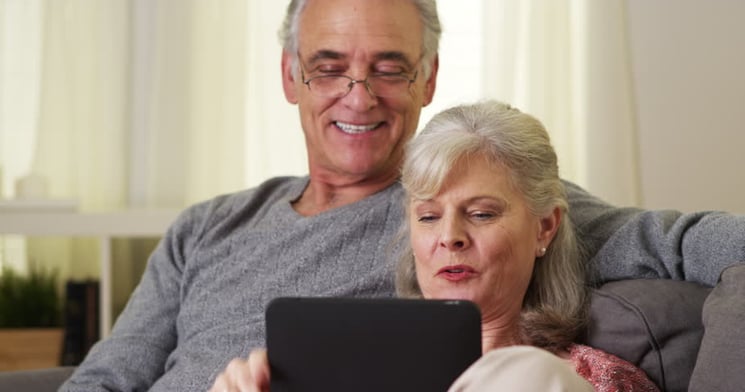 credit: Shutterfly
Moving around the home can be a tedious task for some seniors. Dark rooms, stairs and other hazards present themselves throughout the day, making life difficult if proper precautions are not set in place.
But thankfully, there is a variety of technology for seniors that greatly improve quality of life and allow these individuals to maintain their independence at home. This is an increasingly important topic for seniors as 10,000 baby boomers turn 65 each day, and an overwhelming majority of those adults wish to "age in place."
Below are a few products and ways to help seniors gain independence and most importantly, live safely at home.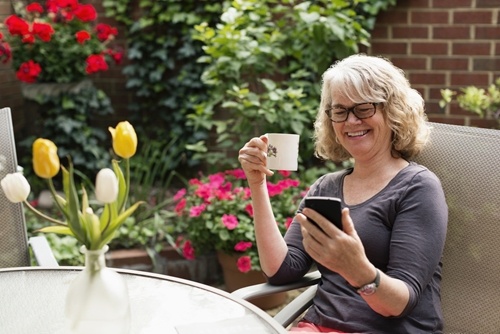 Installing automated lighting controls around the home is one of the easiest ways to help seniors. While getting off the couch to turn lights on/off seems simple enough, it's often very difficult for those living with mobility issues. Our ZigBee, Z-Wave and Bluetooth lighting controls allow users to control lights through their smartphone or voice-activated command – simple and easy, though extremely beneficial.
Smart Motion Sensors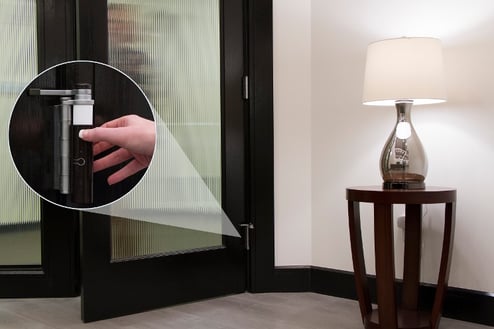 Smart motion sensors are another great investment for "hands-free" lighting control. With our Hinge Pin Door Sensor, movement is detected when entering or leaving a room, which automatically triggers the connected lighting fixture. For people aging in place, the Hinge Pin Door Sensor can help prevent falls by lighting up a room when needed – no more entering dark rooms, searching for the light switch. Users also have the option to schedule lights to turn on from their smartphone and can be notified of activity while away from the home for added security.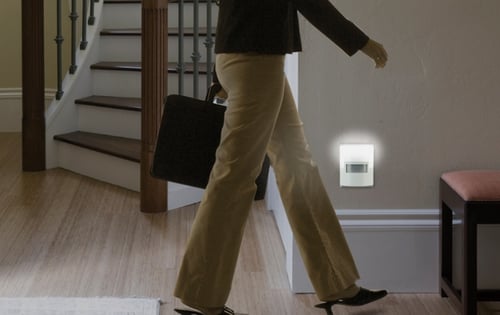 If you want another motion-sensing lighting option, installing motion-sensing night lights is a great alternative. Something as simple as going to get a glass of water in the middle of the night can turn into a dangerous expedition without enough light. It's easy to get your foot tangled in a blanket on the ground or to miss a step on your stairs. However, these are eliminated when you have extra light to help you see where you're going. Installing motion-sensing night lights is as easy as plugging them in wherever you need extra light at night.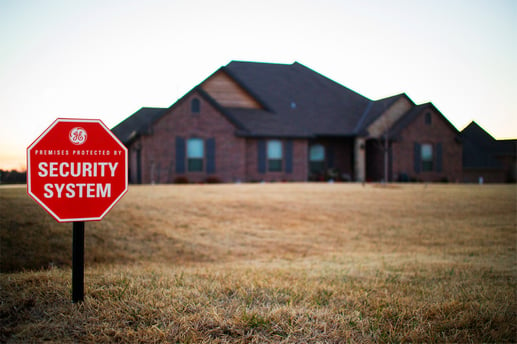 These days, there's an abundance of technologies to help aid in home security. We offer top products from GE, from alarm systems to surveillance products. Not only does this provide peace of mind for those living in the home, these technologies allow caregivers and family members to remotely check on their loved ones.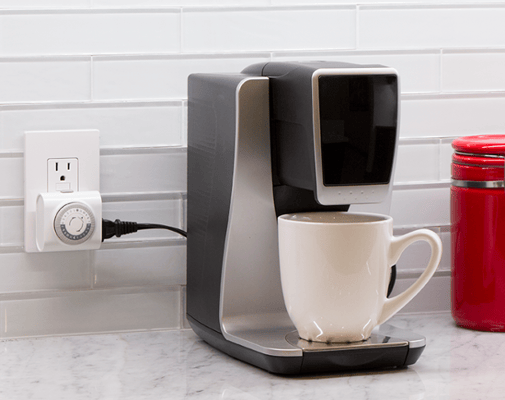 Timers can be used for much more than setting your lights to a schedule. Seniors, or people with disabilities, can use timers to help them ensure small appliances are not left on all day, turn on their coffeemaker in the morning, and keep them safe by giving the appearance their home is being lived in while they are away.
Here at Jasco, we wholeheartedly believe our products (and many others not on this list) can help transform lives and have a positive impact on everyday life – especially for the elderly population. We're proud to offer these products and look forward to serving these communities for years to come.