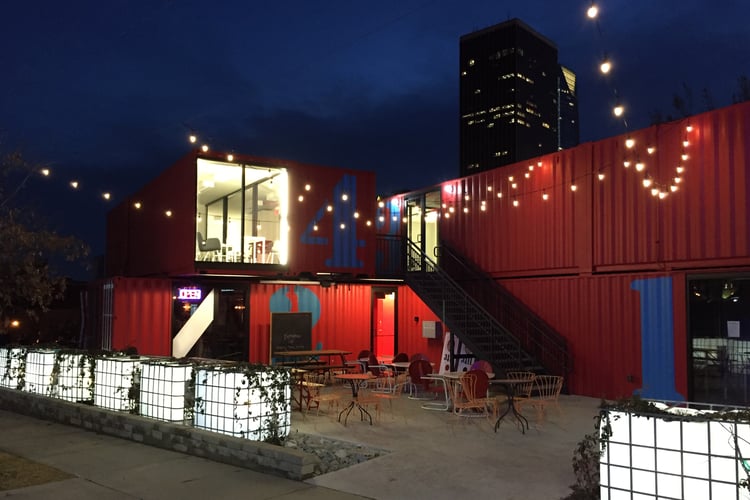 Look around any entertainment or dining district and you are sure to find no shortage of Edison-style string lights hanging from restaurants, bars, pubs, and outdoor areas.
It's clear that string lights are having a cultural moment right now, but these faux retro beauties carry many hidden costs and it's important to consider cafe string lighting cost and performance for business owners. Most notably, they hog energy. A standard 48' incandescent string light with 24 11W vintage-style bulbs draws a whopping 264 watts per strand. At the national average electricity cost of $0.11 per kilowatt hour, the annual energy costs to run just one set after sundown can exceed $125 – or one- to-two times the entire cost of the product.
Energy Efficient
Enbrighten Cafe LED String Lights, on the other hand, use next generation LED technology and premium optics to create a similarly beautiful ambience at a fraction of the energy cost, sipping less than 1 watt per bulb. An entire 48-foot strand with 24 bulbs, for example, draws just 18 watts of power and can be run 12 hours a day, 365 days a year for under $10 annually.
But there are hidden costs beyond electricity that make old-school incandescent string lights an expensive lighting choice for business owners. While they do look nice, incandescent bulbs also burn out, and the standard S11-style bulbs that ship with most incandescent string light strands have a particularly short lifespan of just 2,000 hours, meaning every light on the string will need to be replaced at least once per year under normal business use. This means business owners must budget for not only the replacement costs of the bulbs, but also the labor to replace them (ladder not included).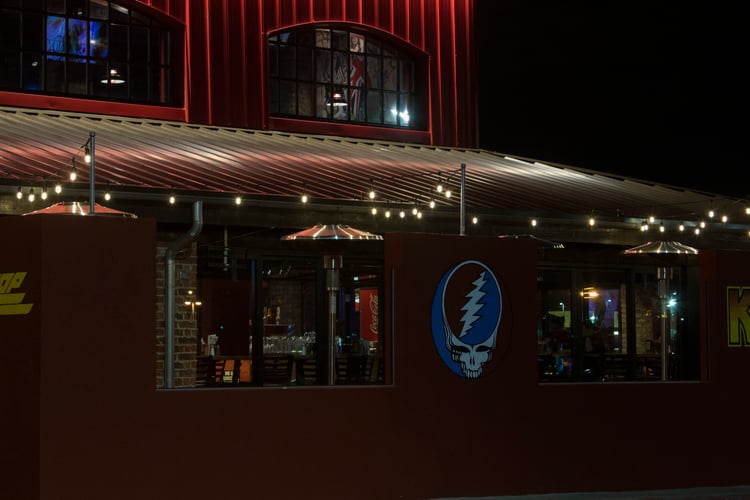 Style and Durability
Incandescent bulbs are also made of glass; they will shatter if dropped – creating an obvious safety hazard while rendering your string light fixture unusable until the bulbs have been replaced.
Enbrighten Café LED String Lights include lifetime bulbs that never need to be replaced, which means no labor or maintenance costs for businesses once they are installed. Their stylish bulbs are made of solid acrylic that is nearly unbreakable under normal use, and are formally rated to withstand up to ten foot drops onto hard concrete. This is not only safer than fragile glass incandescent bulbs, but more economical and convenient.
Year-Round Performance
Finally, businesses must consider the regulatory and certification status of string light installations. Nearly all municipal and national electric codes require businesses to use electrical products that have been certified by a nationally recognized safety agency like Underwriter's Laboratory (UL) or Edison Testing Laboratories (ETL).
If you plan to install the cafe lights permanently (or for longer than 90 days), you'll need a product that is listed to the UL 153 standard for permanent indoor and outdoor installation. Many heavy duty incandescent string lights meet this standard, but Enbrighten Cafe LED String Lights are the only UL 153-listed LED string light product currently on the market. While some "Christmas light" style decorative LED string lights are UL or ETL-listed, they are in virtually all cases rated only for temporary 90-day installation, which can put business owners at risk of fines if electrical inspectors observe the item installed for longer than this.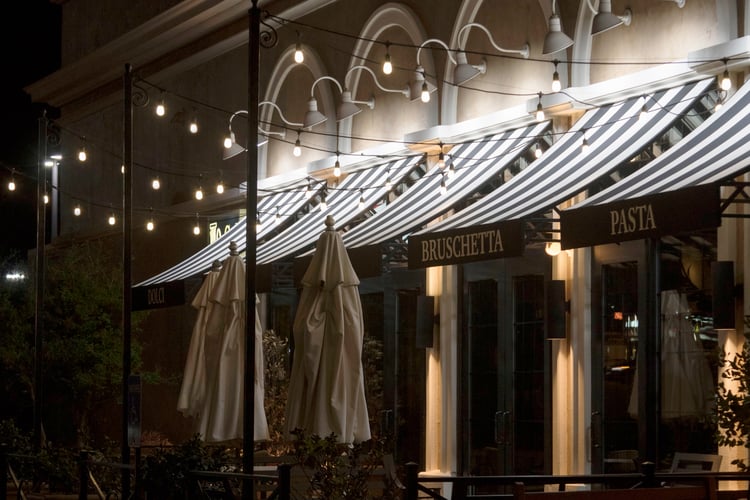 Enbrighten Cafe LED String Lights offer unprecedented lighting value, efficiency, and durability for business owners while reducing operating and maintenance costs – all while ensuring compliance with strict electric safety standards. While slightly more expensive than some incandescent string lights on the market, their energy savings alone can easily reach positive ROI (relative to a standard incandescent string light fixture) in less than six months.
Enbrighten Cafe LED string lights are available nationwide at Sam's Club, Home Depot, Walmart, Amazon.com, Meijer, and others. Learn more at CafeLights.com.
---
You Might Also Like:
---