Father's Day is fast approaching, and it's time to honor the amazing dads in our lives. This year, make Father's Day extra special by surprising your dad with unique and innovative gifts from Enbrighten. With their exceptional range of products, Enbrighten offers something for every type of dad, whether he's a tech enthusiast, an outdoor adventurer, or a DIY guy. To help you find the perfect gift, we've curated a gift guide featuring remarkable products from Enbrighten that are sure to make your dad's day unforgettable. Let's dive in!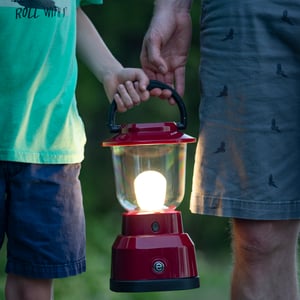 For the Adventurous Dad: For the adventurous and outdoorsy dad, the Enbrighten LED Charging Lantern is a fantastic gift choice. This innovative lantern combines device charging and illumination, making it perfect for camping trips, backyard gatherings, or late-night stargazing. With its long battery life and durable construction, this lantern is a reliable companion for any outdoor adventure.

For the Tech Dad: Upgrade your dad's home lighting with Enbrighten Wi-fi Color-Changing Smart LED Light Bulbs. These energy-efficient bulbs can be controlled remotely using the Enbrighten app, allowing your dad to adjust the brightness and color to suit his mood. With features like voice control and scheduling options, these smart bulbs will make his life more convenient and stylish.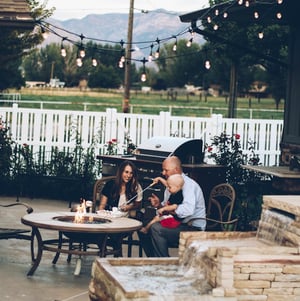 For the Outdoorsy Dad: Transform your dad's outdoor space into a cozy retreat with Enbrighten Wi-Fi Café Lights. These stylish and energy-efficient lights provide a warm and inviting atmosphere, perfect for creating unforgettable moments with family and friends. Whether he wants to illuminate the patio, deck, or pergola, these durable and long-lasting lights will add a touch of magic to any outdoor setting.
For the Smart Dad: If your dad loves gadgets and automation, Enbrighten Wi-Fi Smart Plugs are a fantastic gift option. These smart plugs allow him to control and schedule his devices remotely using the Enbrighten app. From turning on the coffee maker in the morning to managing the living room lights, these smart plugs bring convenience and efficiency to your dad's daily routine.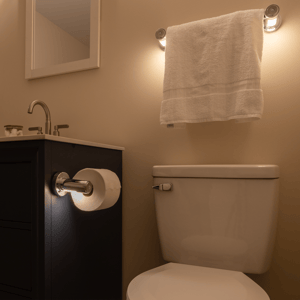 For the Convenient Dad: Help your dad navigate his home effortlessly with the Enbrighten LED Motion Sensing Toilet Paper Holder Light. This innovative light fixture senses motion and automatically illuminates your dark bathroom at night, providing convenience and safety. It's ideal for late night trips to the restroom, ensuring your dad can move around the house confidently, even in the middle of the night.
For the Creative Dad: For the creative and DIY-loving dad, the Enbrighten Seasons Wi-Fi LED Flex Light is a dream come true. This versatile light strip can be easily installed in various patterns and configurations. It's the ideal light for accentuating artwork, creating eye-catching landscaping, or illuminating workspaces for intricate projects. Let your dad's imagination run wild as he explores the endless possibilities this gift offers.
This Father's Day, go beyond the ordinary and surprise your dad with exceptional gifts from Enbrighten. From outdoor lanterns and LED café lights to smart plugs and night lights, Enbrighten offers a range of innovative and high-quality products that will make your dad's day truly memorable. Celebrate his unique interests and hobbies with gifts that enhance his experiences and simplify his daily life. Head over to enbrightenme.com today and choose the perfect gift to show your appreciation for the incredible dad in your life!