We've all seen those perfectly styled rooms on Pinterest or Instagram. And if we're being honest with ourselves, we've probably been pretty envious of them. How do these people have such perfect living spaces? How can we make our own home or office Pinterest-worthy? There are so many options to choose from when it comes to home décor, from pillows and mirrors, to rugs and chairs.
There may be one category that you're overlooking though – extension cords. We all have them, so why are we spending so much time creating the perfect space, only to add a basic extension cord that disrupts the design?
Say hello to the Cordinate Designer Extension Cords and upgrade your space with one simple touch. These extension cords have a premium braided cord in a variety of fashionable colors, providing a stylish addition to any room. This product line comes in multiple power and charging options.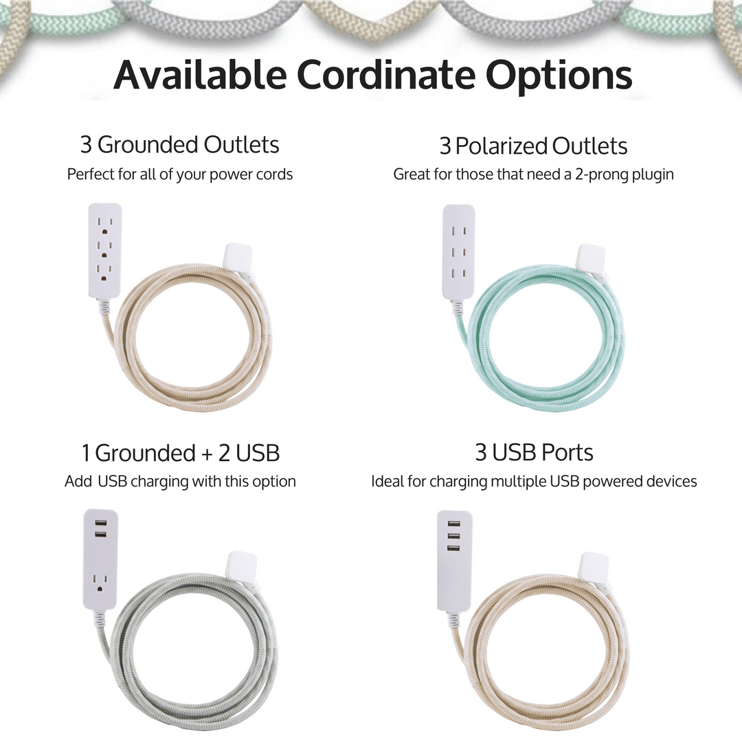 Attractive and Efficient
While these cords are an attractive way to power your devices, they also provide protection for your connected devices, and built-in surge protection ensures that your connected equipment stays safe from harmful voltage spikes.
The modern and space-saving design of the flat plug ensures your plugs keep a low-profile, while also allowing your furniture and media to sit closer to the wall.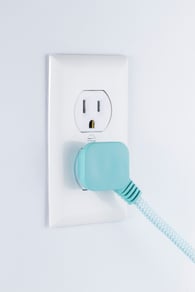 Match Your Style
Want to make sure your cord matches the room décor? Each variety comes in three color options: mint, gray, and champagne - making it easy to choose one to match your personal style.
Want even more color options? Cordinate doesn't stop at just three options. The Cordinate line of 3 polarized outlets comes with 6 decorative color options. These cords have an 8-foot-long power cord, flat plug, and safety lock outlets. Your styling choices are extended even more with the varying design patterns, including chevron and solid.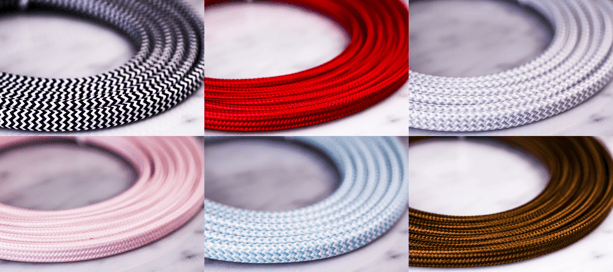 Cordinate Designer Extension Cords are changing the way we view extension cords by adding beauty in unexpected places. Next time you're working on your Pinterest-worthy room, don't forget about this simple and affordable way to upgrade your room.
Related Stories: