Every year, the first Friday in March is designated as Employee Appreciation Day. This day was created to reward employees in a meaningful way. Although many of our workspaces were impacted by COVID-19 and organizations don't function in the same way they used to, the importance of making your team feel valued is still very much alive.
Over the past couple of years, organizations have shifted their workspaces to function in a safer environment. At Jasco, we use a "Pick Your Place" policy. Eligible team members can work where they feel most comfortable. Despite the struggles of not working in person, our teams make a strong effort to ensure team members still feel welcomed and appreciated with opportunities like our Jasco Journal Live, Kudos Club, Jasco Sports, ice-cream socials and more!
At Jasco, we not only care about your wellbeing at work but love to celebrate the wins in your personal life. Once a month during our companywide meetings, we intentionally highlight our team members' major life accomplishments. Whether team members are welcoming a new grandbaby or celebrating college graduations, our goal is always to show how much we care for our team personally and professionally.
Recognition does not always need to be warm and fuzzy. More importantly, it needs to be present and consistent. Employee appreciation at Jasco is a continuous effort that produces year-round results. One example of how we show recognition at Jasco is through our Kudos Club on our One Team, One Dream app. Team members can brag about each other and highlight the efforts made by everyone in the company. This truly builds better teams in the workplace and allows everyone to feel accomplished.
Here are a couple of kudos we loved!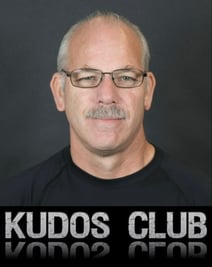 "Gary Rotettgen goes above and beyond to help our customers and team. During this round of bad weather, he has jumped in and helped with relabeling product as well as building kits needed for ECOMM to ensure our customers receive their orders on time. Thank you, Gary, for always being flexible and jumping in to fill in the gaps when I need it. You make a huge impact to our team!"
-Robbie Duck, Special Projects Team Lead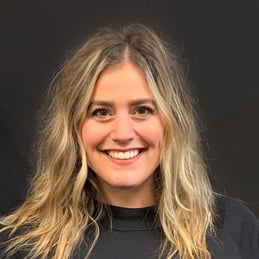 "Kudos to Laura Richardson for doing a FABULOUS job presenting Titan to a customer in the Virtual Studio for the first time!!"
-Casie Riewarts, Power Product Manager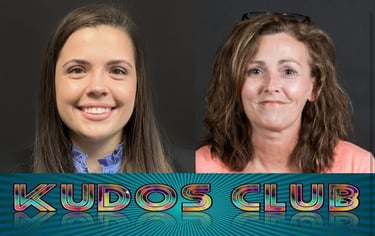 "I wanted to pass along a quick Thank you to the Tradeshow Team (Mary Kinney and Caitlyn James) for helping execute a flawless set of 4 amazing Jasco displays. From ensuring we were registered/paid to shipping mockups/displays and everything in between – the Lowe's team was very well taken care of. Mary and Caitlyn did a great job taking care of all the small details."
-Terry Gobble, Director of Sales (Lowe's)
Kudos Team Jasco! These quotes highlight only a few members of our team of 500+ people – only a tiny portion of the larger picture that plays out every day.
As we are all experiencing life through a COVID-19 lens, we look forward to the days when we can all be in the same space again, celebrating the wins of our lives together. Until then, we continue to grow and encourage each other in the best way possible. It is rarely easy but always worth it in the end. We can never say enough how genuinely indebted we are to those who contribute daily to our culture at Jasco. The Jasco family is a compilation of many incredibly talented and hardworking people, without whom we would not be the company we are today. For that, we are endlessly thankful.